It's been five years since Italy's electronic duo Blank released their second album, "Impact Zone", and it's about time we got another taste. 2013 marks the return of Blank with their third album, the gloomier, more introspective "Dark Retreat."
. The album marks a stylistic change for Blank: atmospheric pop tracks replace the previous dancefloor focus, and a sombre mood pervades the skillfully rendered production. The album features guest appearances from Kirlian Camera's Elena Alice Fossi as well as Elenor Rayner from The Crystalline Effect. The duo even enlisted Chris Peterson (Front Line Assembly, Delerium, Decree) and Sebastian R. Komor (Icon of Coil) on production duties with the result being a polished, dignified, and honest album.
"Less and less inspired by what we were seeing and hearing around us, we basically retreated looking for perfect darkness and silence, and let the deeper aspects of our innermost selves arise."
"Dark Retreat" out on April 9th by
Artoffact Records
.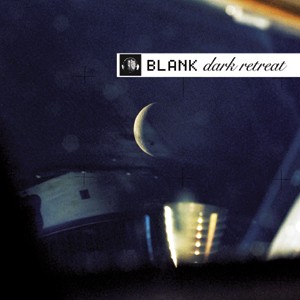 Tracklisting:
01 - Subliminal Man
02 - Dio/Chemicals
03 - Zero Tolerance
04 - Nothing You Can Say
05 - Dreamscape
06 - Eigengrau
07 - Lost Symmetry (feat. Elena Alice Fossi)
08 - Dusk Devil
09 - Weak Machine
10 - Dead Roads (feat. Elenor Rayner)
11 - TimeSpace
12 - Ocean Greyness
13 - Fallen
Newest comments: