Blue Images - Forgotten Dreams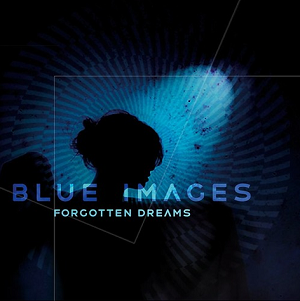 Blue Images is a synthpop/electro band on the Scanner/Dark Dimensions label in Germany.
The music of Blue Images features both dance beat and ballad tracks with a distinctive, melodic sound combined with dark and moody vocal stylings.

Blue Images is the creation of vocalist/keyboardist Alex Virlios and was born of his desire to develop a solo side project of his own work while he was still a contributing member of other national acts.
Blue Images in its inception dates back to 2013 when the first melodies of the debut album were written. Over time, and in many different landscapes and locations, the music of Blue Images took life.
And in 2016 Blue Images integrated the production expertise and creative input of fellow band member Brad MacAllister.
In its final form, Blue Images is a two piece music project that captures the electro/synth sounds of the past with new and innovative beats for music genres of today and the future. Blue Images is inspired by the influences of bands such as Camouflage, OMD as well as Wolfsheim, Seabound and various others.
Blue Images is currently based in the Greater NYC area of the United States with representation in Germany.

In follow up to the album "Her Light", released in May of this year on Scanner/Dark Dimensions and hitting #9 on the DAC Album charts 6 weeks later, Blue Images presents a new digital EP "Forgotten Dreams" featuring the single "Forgotten" from the debut album. The EP includes four new remixes from A Spell Inside, Iris, Interface, and Adoration Destroyed. Additionally Blue Images recorded and produced a German version of "Forgotten" and also included three brand new original songs!
This EP is packed with music from start to finish with a total of 11 tracks including 2 special covers of Camouflage and Project Pitchfork classics.
Available from 23 November 2018 by Dark Dimensions.
Tracklist:
1. Forgotten (Album version)
2. Strangers
3. Dreaming
4. Out of Time
5. Forgotten (German Vocal mix)
6. Forgotten (Iris mix)
7. Forgotten (A Spell Inside mix)
8. Forgotten (Interface mix)
9. Forgotten (Adoration Destroyed mix)
10. That Smiling Face (Camouflage cover)
11. Souls (Project Pitchfork cover)
Author:
hellium
Source: Dark Dimensions / 2018-11-11 / News
Newest comments: