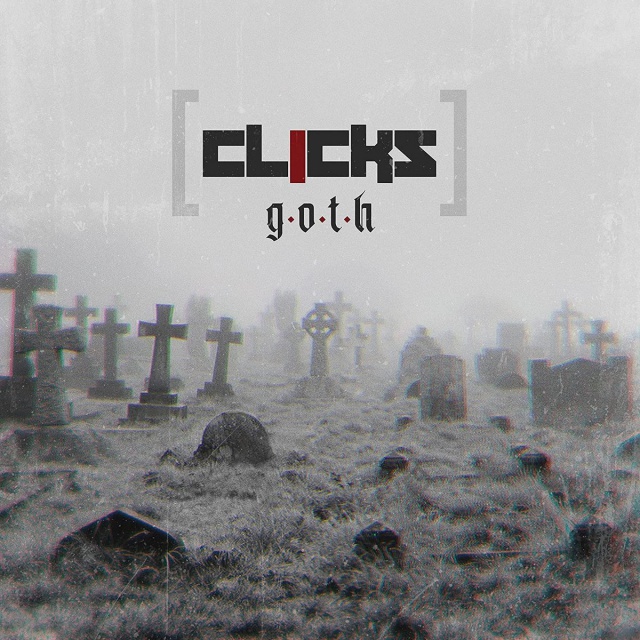 Reads: 1401 times
80%
Galleries:
CDs catalogue:
Last topics on forum:
Kr-Lik waved goodbye to Controlled Collapse but his creative impulses shine through with Clicks – his more straightforwardly electro-oriented project that seems neither side nor intellectually subservient to the moody catalog of his now defunct industrial persona.
The songwriting ability behind the music was always his most transparent accomplishment. He put that flair front and center on the albums committed as Controlled Collapse but here it's also unburdened of his more cinematic impulses.
G.O.T.H.
is quite simply a well intended collection of polished, enjoyable tracks to bounce to and, occasionally, they also resonate as terrific extensions of his more involved, emotional and humorous craft.
"I wish I knew how to check the perfect color for my soul"
, he delivers in familiar, melodic tones on the opening "First World Problems". The record will soon take turn towards more EBM adjacent (and wholly ironic) territories but this is a good signal that not all of his gothic tendencies were flushed with the bath water.
"Clicks.Dead" is a classic Clicks track – if relatively sparse output of the project allows for such descriptor. It ascends from the far distant echo of a simple, looped synth that fades and mutates into the backbone of an introspective but body-movin' song. This is a fine merger of solid DJ fodder and caustic, lyrical reflection.
"Dropdead" is deer in the neon headlights, pitch-perfect rendition of harsher but au currant club method that dissolves into a retro rendition of a digital countdown. Clicks flirt with those broader styles of club-ready electro more often and this means that the repeatable, segmented nature of the music is present on many of the tracks. Not all is equally distinct and the pluck and play nature of the record means that some of it registers below the generally high median of success.
But then there are attempts at transplanting less overtly danceable tones into
G.O.T.H
. and "I Dream", for example, does well to lean on its chorus rather than the beat.
When Clicks dare to betray the hypnotic trance meant for the dancing crowds we get tracks like "Mr. Nevergonnabe" – angrier, beafier but no less crisply produced. Those welcome moments of detour are perhaps the most memorable on the LP.
On the whole it's all pleasantly familiar but, luckily, not played out.
G.O.T.H
. should spin for a good while due to its honest, enjoyable and glitch-laden mix of electronic and self-aware. It is a fine reminder of the prowess behind the project, cheeky and slick. We should hope for more from Clicks – more tracks to dance to, more songs to replay and sneak into the playlists. Good stuff.
Tracklist:
01. First World Problems
02. Connection
03. Clicks.Dead
04. Dropdead
05. Every Bloated Muscle
06. I Dream
07. It's All About You
08. Mr. Nevergonnabe
09. Past Of My Past
10. Story
11. The Clicks In Me
12. Fever
13. Themostimportantperson
Author:
DamienG
Add date: 2021-05-12 / Music reviews
Other articles:
Newest comments: