Diffuzion - Winter Cities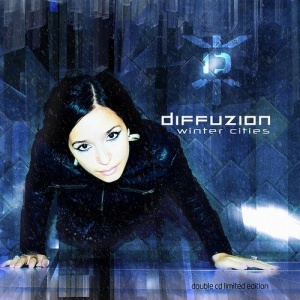 Reads: 3042 times
93%
Artist:
CDs catalogue:
Sometimes it is like that you discover band-pearls completely at random. That is my story connected with getting to know of the Diffuzion group. My friend left me a pendrive with photos, while browsing it, I saw a music file, and there was the folder "Body Code" as it turned out the excellent debut album of Belarusian formation.
I was very curious how it is going to sound like their second album, and as I predicted I was not disappointed.
Musically: there is a tough nut to crack, because it is neither pop nor typical industrial playing. It is just dark and that quite general term probably describes best the nature of the record energetic dance rhythms, female vocal reciting words of the tracks but sometimes it seems to have quite too much sugar in it. It can be said, that the vocalist seduces us with her voice.
What are the best tracks on the album? It is hard to say because nearly all of them are at the high good quality. Danceable "For the Prey" or "Pure Venom", and perhaps frightening "Playing God"? I leave you the choice, because I have the huge issue with it myself. I hope the Diffuzion will continue on that good way and become one of the best bands in Eastern Europe.
Tracklist:
1. Winter Cities
2. Dbd (while you can)
3. Lace Of Veins
4. C.S.
5. Pure Venom
6. Dust2Dust
7. VogueTM
8. For the Prey
9. What Will You Do For Love
10. She's Machine
11. Playing God
12. The One
13. Blind
14. СУ-27
15. C.S. (AUTODAFEH mix)
16. C.S. (ACYLUM mix)
Other articles:
Newest comments: