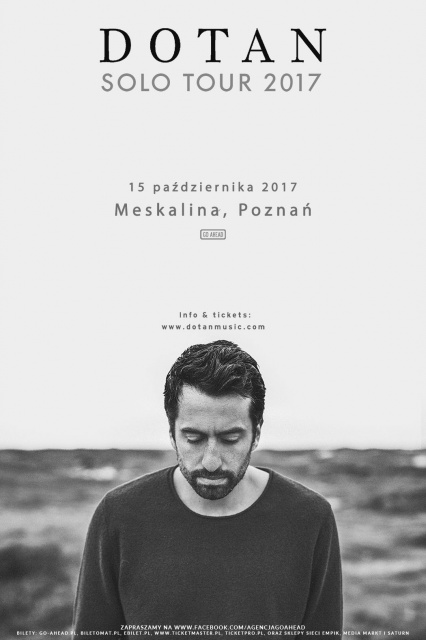 Go Ahead music agency invites on Dotan Harpenau concert! The artist will play on 15th October in Meskalina in Poznań!
Dotan
since childhood was inspired by such artists like Van Morrison or James Taylor. Musician signed the contract with EMI music label in 2010 and released his debut LP "Dream Parade". In 2014 he came back with "7 Layers" album, which included the "Home" song. Despite the artist's fear of commercial success, the release soon gained golden status. You can hear the album in October live in Poznań!
Tickets on concert in October are already available in usual sales points!
Details: http://alternation.pl/dotan-solo-tour-poznan-meskalina,id,7811,kalendarium.html
Newest comments: