Electrosexual - Tempelhof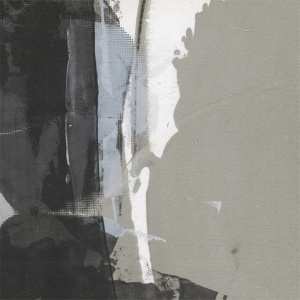 Reads: 2081 times
75%
Many times during the session of science fiction cinema's works from the period of the sixties or seventies spectator is surprised by vision woven from the beginning of the XXI century. Women in the style of washing powder ads from the mid XX century, using every morning a bottle of hairspray, men in outdated, brown, corduroy suits and distinctive mustache - everyone wanders streets of the city among androids and rather undefined machines or landing on an alien planet. So irrelevant, as grateful. And with such a musical picture, with the same degree of charm, remains Electrosexual.
You cannot, and that is true, consider this music in terms of relevancy. It is a conscious experiment, a play with the conventions in the club music, ironically based on retro design and space fiction stylistics.
Exactly like sounds "Tempelhof", one of the singles announcing the debut album of the project, released by the Rock Machine Records.
Attention, spoiler! Just as the green nourishment is produced from human bodies, "Tempelhof" consist primarily of: cold, analog layers, hypnotic beat and pulsating, synthetic techno spaces. Vibration drills into the mind, and futuristic, almost psychedelic loops lift in mechanized, seemingly, just discovered by human worlds. It should be understood in two ways - as a sound reference to the climate of science fiction or as a feeling of obsolete structures shown in a new, refreshing form that reminiscents sentiment, but also curiosity. Because such creation, which is a space-time tunnel between the future in alternative dimension and a trip into the past, is hard to find on today's club scene. Unrestricted by anything fantasy of the creator not only sets in a cosmic trance, but also sharpens the senses, which focus with attention on each, however unusual (or even odd), element.
Remix included on the single while maintaining the entire cosmic analogy (wordplay intended) additionally highlights it, introduces to listener's trance more anxiety. It is a journey back from "Forbidden Planet" starting after the climax scene, where all existential questions of the screenplay were stated, but none of them was given any response.
In contrast the B-side "Crystal Flesh" in instrumental version differs from "Tempelhof" with its dichotomy. Even more "cosmic" layers (sounding like the received UFO's signals) determine, and this is true, about composition, but compiled with a strong synthesizer or... barking dog gain more "earthly", gravitational character. That are also more ethereal sounds, to the club nature of the title track they approach only in the end. In any case, this strangeness fascinates.
Exactly - Electrosexual is weird music. Specific, fascinating, corduroy-mercury (supporters of conspiracy theories about spaceships know what I mean), fantastic and fanciful. Sound science fiction from the 70's made ​​in the XXI century. For fans of alternative electronic scene it is a must have item.

Tracklist:
01. Tempelhof
02. Tempelhof (David Carretta Remix)
03. Crystal Flesh (Voxless)
Other articles:
Newest comments: