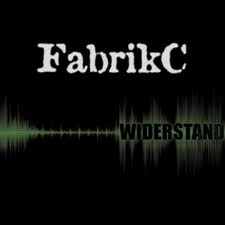 Reads: 2218 times
89%
Artist:
Galleries:
CDs catalogue:
It was a long time we had to wait for a new album of German power-noise group FabrikC. However, day 11/11/11 brought us not the expected apocalypse, but album that... Well... Is it that apocalypse we were waiting for? And whether in good or in a bad way?
Album begins with the intro called 'Maschinenbefehl' and promises a lot, although it is a bit pretentious. Smoothly goes into first full track on the album called 'Zu Laut', which brings a lot of energy and is an exemplary, almost a textbook piece of that German group. Easily ear-catching beat, broken rhythm and interesting samples - in a word, nothing to complain about. Mechanical rasp is a honey to ears hungry of good beat... Also another piece, 'Tempus Fugit' is not left behind in musical and compositional terms, although I admit that we find there more energy. Although the piece is fairly monotonous you will not get bored, which is a big plus. Next on the list is 'Coup Bas' - slower, more monotonous but it has that characteristic "claw". Next in line is the title track, 'Widerstand'. Powerful, with a lot of energy and broken bit. Not without reason, the whole album is represented with this piece - a good samples, weaker and better moments, faster and slower - whole spectrum contained within four minutes of good dose of rhythmic noise. After that we go to the next item - 'Aggrolectic' which does not differ technically from its predecessor. Very coherent, well-composed track with interesting inserts. Without a doubt, it falls very quickly in the ear and stays on longer. No. seven on the list is 'Cherubim', calmer than the rest but not weaker point on the disc. Not exactly good for the dance floor, but it is worth your attention. However, the next track on the album, 'Ff', from the first seconds is fast, energetic, one hundred percent full of rhythmic noise. I was waiting for something like this while listening to new work of FabrikC. Strong point right in the middle of the album - I can say you want to listen to it further to discover more gems. Unfortunately, 'Pandora's Box' it is not one for me. Monotonous, without a good dose of surprise. It may have to expose the preceding piece, 'Ff', if so I have to admit, treatment was successful. If not, I can switch to another piece. It is 'Maschinengewallt' – to that piece Germans picked up really great samples, however it is definitely not the best piece. Rasp, and even yes, it is present, but it is definitely track for its fans. The next 'Killstate' track brings a bit of freshness. It is not one hundred percent good, but better than its predecessor. The next item on the tracklist is 'Fastkill' starting quietly and kept in climate of previous ones. However, during play it is growing increasingly bringing more energy and pace. In the middle it stops for a moment to go back and develop fully. Despite this, it is a coherent composition, as well as another piece, 'Alarm', which develops in a very interesting way. From the middle of, in my opinion, it is a revelation. Just like the last song - 'Kubikelfe'. Perfect ending to the album – there is power, strength, great beat and samples. Another strong point at the end.
Two remixes have been added to the album – one of 'X4' track by Phosgore and title track done by Mordacious. Phosgore done a great job, which should not surprise anyone. Fast, powerful track full of power and broken beat. Also remix 'Widerstand' is a kind of masterpiece. I can truly say that I was not disappointed. Original and remixed track are really great.
Summing up the short journey into the world of power- /rhythmic- noise in the new version of FabrikC I can say that it is really worth to go there. The album is very consistent, with a few shortcomings. Not just a bunch of die-hard fans but also people starting their adventure with this band or genre should buy the album or even familiarize with it. There is power, but to aforementioned at the beginning musical apocalypse there is something missing. You can only wait for new material from Germans.
Tracklist:
01) Machinenbefehl [Intro]
02) Zu Laut
03) Tempus fugit
04) Coup Bas
05) Widerstand [Album Version]
06) Aggrolectic
07) Cherubim
08) Ff
09) Pandoras Box
10) Maschinengewalt
11) Killstate
12) Fastkill
13) Alarm
14) Kubikelfe
15) x4 [Phosgore remix]
16) Widerstand [Mordacious remix]
Other articles:
Newest comments: