Frontier Guards - Battlegrounds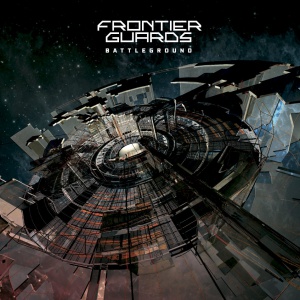 Reads: 1818 times
80%
Frontier Guards' return marks another venture of Martin Pavlík and Tom Galle into the outer regions of IDM where dark ambient melodies meet the cinematic grandeur and harsh electro tones, and for the first time, are also a backdrop for the vocal of František Gažík who joins Frontier Guards for the first time.

The connective tissue that held Frontier Guards' previous album together is still present and Battlegrounds plays out like a soundtrack to a forgotten dark sci-fi classic. More often than not concerned with the atmosphere of the whole, the album is still prepared to send fresh jolts of energy down the listener's spine with each new track.
In the first, opening parts of the record, Czech act grounds this new material in the spacey, ambient soundscapes that liberally borrow from the audiothèque of recognizable movie motifs. "Response" reverberates with intensifying hisses, menacing and looming from behind the samples and sparse but immediate electronica. This meticulous build up slowly layers increasingly aggressive melodies and spills onto "Another Sun" that is much more dynamic but easily retains the same heavy atmosphere that Frontier Guards appeared to have mastered.
A handful of tracks add vocalization to the already dense architecture of synths and beats. "Battleground" and "Last Breath" both benefit from this sudden insertion with the latter pleasantly changing the pace to a brooding melange of pop sensibilities and sustained, ambient derived intensity of the overlapping sounds.

Battlegrounds is an excellent extension of Frontier Guards previous album and a solid proof of their penchant for dark and oppressive musical landscapes. It is at once an engaging, moody piece of nuanced orchestration and a balanced, dynamic ambient record that can be enjoyed without much investment into the tapestry of cinematic references.




Newest comments: