Interview with Michał Karcz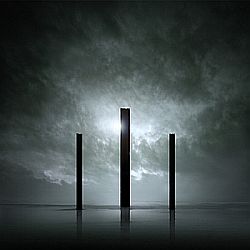 Reads: 8557 times
Galleries:
Attack
:
For how long you've been doing photo manipulations? What encouraged you to practice this kind of art?
-Michal Karcz
: I've been doing graphic and photo manipulation since 2003. Earlier, I used some traditional methods of processing images but the lack of space, time and the need to widen my capabilities encouraged me to use high-tech techniques. About ten years ago I used to put creations of my imagination on canvas but this technique was too laborious and didn't give me full possibility of expression.

A
:
What is your inspiration?
-MK
: Music is the most common inspiration. I listen to it everywhere and on every occasion. It helps me in good and bad moments and it's music that has the biggest impact on what is created in my mind and what I want to present later on.

A
:
What kind of (if any) music do you listen to during your work?
-MK
: Every time I start with my work the music is in the background. When it comes to genre… hmm… there are a lot of them and what I listen at the particular moment depends on my mood. Most often I listen to ambient, which brings out positive and creative movement in my head. On some days I take inspiration from the world that surrounds us, from observation, situations happening around me. That's when something stronger comes along :-), less melancholic and unreal so Industrial, EBM, darkwave - genres which suit, in my opinion, more to the reality behind the window.

A
:
Are you focusing only on computer graphics or do you combine different techniques?
-MK
: At present I use photography and photo-montage, photo manipulation. I don't use techniques which generate an image only in computer memory. The path of this kind of work isn't easy at all. There's music which creates an image in my mind. Then I try to find suitable places and situations which will help me create an image the most similar to my initial idea. I take a picture of a certain place and elements which a composition would consist of. Next I sit down in front of my computer (of course, in the background sounds the music which inspired me to create the image) and sometimes even a few or a dozen or so hours of work. Framing, montage, retouching and cutting useless parts, giving the right tones and mood. Sometimes it happens that I return to a certain work when I finally gain an element allowing me to finish it. A lot of my works aren't finished yet because of the lack of certain elements that the composition consists of.

A
:
How did your cooperation with Ronan and Mark from VnV Nation start?
-MK
: The decision of creating the new VNVNATION cover was immediate and unexpected. I've been doing covers for WAR OFFICE PROPAGANDA, anindependent label which promotes kind of music which is close to me. I have about ten works made for them on my account. WOP's CDs are distributed in Europe and also outside Europe. Somehow Ronan run into one of those CDs with my cover and got in touch with WOP. On some grey, ordinary day I got a phone call. Dialing code was from Germany so I couldn't tell what to expect. After
a few minutes I was familiar with the topic and I agreed for cooperation although the fact is I wasn't familiar with the music of VNVNATION. From a similar kind I knew only Covenant and although I visited the website of METROPOLIS RECORDS (an American label of VNVNATION and also of FLA which is one of my favorite bands) many times, I didn't put any attention to this band. After I typed the name in Google I got to the history of the band and to the music and realized this was the shot in bull's-eye and unusual luck. After
that everything went easy. Ronan picked the work which suited his expectations the most but earlier I've spoken to Brian Williams (Lustmord) about the usage of it, that's why we decided to use the similar motive in the completely new project. For about a week I've been sending him e-mails with more and more new ideas. Ronan knew exactly what effect he wanted to achieve, and that's why we tired to get to this point rigidly. At the very end we discussed typography and the usage of well known band logo. At this point we had some differences of opinion but I'm glad that Ronan got his way cause we really like the terminal effect. I hope that fans will appreciate it and in the end they will decide whether our work will or won't receive recognition. After the release of the album "Judment" a single will be released where we will use the already existing image.

A
:
What are your plans for future? And when can we see more of your works?
-MK
: Plans for future are for sure aimed at remaining at certain level and not giving up new challenges. Supposedly, I'll have further projects for VNVNATION ;). At the end of March the new CD of a well known Polish pop band will be released by EMI MUSIC where some of my most characteristic works will be placed which, will probably allow me to be known better. I'm preparing the exhibition of some of my works; it will probably take place in June. I will continue my cooperation with WOP thanks to which I could become more known and I will become faithful to it because of the careful preparation of boxes which increases the attractiveness of reception of my works. Furthermore, people from WOP are great partners who realize their passions the best way they can. I hope that following months will let me say with full belief that my dreams are coming true - I always wanted to designs CD covers. Two years ago I wouldn't think that I could do something for my music idols. At this moment I am full of enthusiasm and I know that there is a lot before me. Who would think looking at my works that I am such an optimist ha ha ha. You may find the majority of my works on popular portals connected with graphics. In Poland it is DIGART
http://karez.digart.pl
, world wide DEVIANTART
http://karezoid.deviantart.com
. I also invite you to my personal website
http://www.michalkarcz.com
where you'll find a lot of my works that are put there as they are created. Best regards for all of you, thank you for the interest and an interview.
www.michalkarcz.com
Other articles:
Newest comments: