Noblesse Oblige - Affair Of The Heart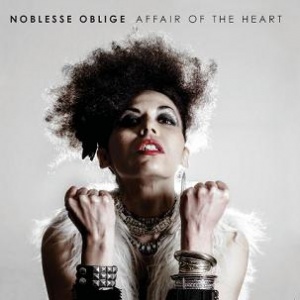 Reads: 2452 times
85%
Artist:
Galleries:
CDs catalogue:
You just want to say - love is an anxiety. Finally, to eager listeners' hands goes next release from Noblesse Oblige band. And one thing you can be certain – it has nothing to do with what happened in the past. It is ear-catching and the group puts strongly on pop mood.
Each of the tracks on this record presents quite different style. You can find there both intense, dance tracks, as well as interesting, sometimes dreamy ballads. Album hypnotizes the listener by presenting dark, internal spaces and gloomy recesses of the soul, which builds an amazing atmosphere. This publication also distinguishes by the fact, that it seduces by the richness of music, while affecting the listener with different vocals.
Among the published tracks in the memory falls "Mata Hari" which is an amazing story about a woman-spy from the nineteenth century. "Runaway" by contrast is very melodic, with slightly twisted beat. And "Burn" strongly represents return to retro sounds and mixing them with what is modern. "Chasing Shadows" is an example how smoothly, from a beginning to the end, carry on an interesting musical story.
On the album found place also a somewhat surprising cover of The Eagles - "Hotel California". Pleasant, delicate pounding in the background, harmoniously led vocals, show you can refresh the old sound, without harming the original.
Just as in life, here you have to deal with varying degrees of individual emotions. The album is alternately melodically joyful, then it introduces to dark spaces of the human soul. The sound is clear and transparent, in terms of production almost ideal.
What strikes is the ease in composing pleasant tracks that are characterized by deeply saturated club sound.
Tracklist:
01. Mata Hari
02. Runaway
03. Burn
04. Chasing Shadows
05. Break Your Heart
06. Vagabonde
07. The Seventh Wave
08. In The Heat Of The Night
09. Hotel California
10. Voices In My Head
Other articles:
Newest comments: