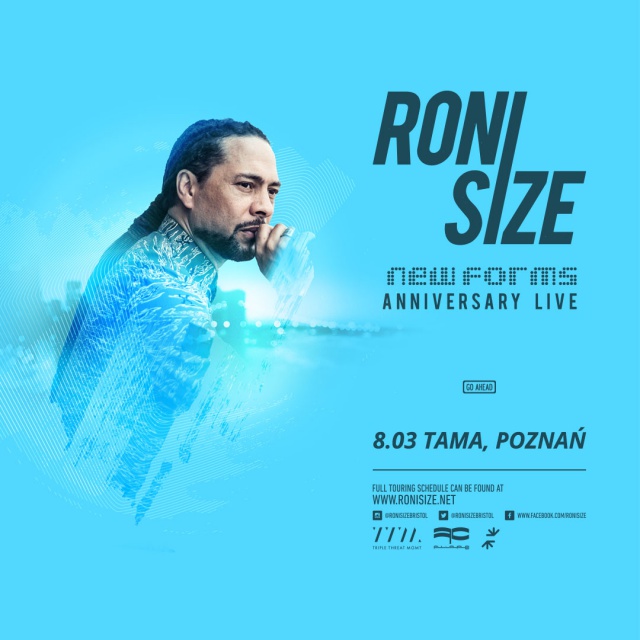 Go Ahead agency invates You to live show of the Roni Size! A well known artists, one of co-founders of the Full Cycle Records, also known from cooperation with DJ Krust, which have begun already in 1992.
In 2017 Roni Size will play in Europe, to celebrate 20th anniversary of the "New Forms" album. Concert in Tama in Poznań will be the only show on this tour in Poland!
Date: 2018-03-08 Thursday Poznań
Place: TAMA ul. Niezłomnych 2
Entrance: 19:30, start: 20:30
Tickets: 89pln/100pln.
You can buy: www.go-ahead.pl, www.biletomat.pl, www.ticketmaster.pl, www.ebilet.pl, www.ticketpro.pl, Empik, Media Markt, Saturn.
Details
here.
Newest comments: