Last topics on forum:
Archive: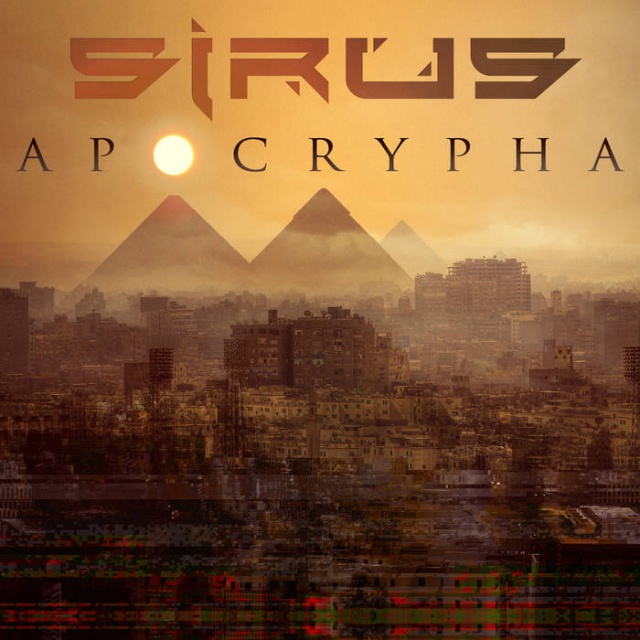 For fans of Australian cyberpunk act Sirus, a sense of anticipation has steadily been building since the arrival earlier this year of the stunning single and music video "Singularity".

Finally, almost 3 years in the making, we can officially confirm the release date of the epic third album for DWA "Apocrypha" as being October 26 – accompanying the Melbourne-based four-piece's first foray into touring in Europe this fall…

With "Apocrypha", Sirus announce an entirely new chapter in the evolution of their lyrical content – self-described as "a high-concept science fiction album" - while of course coming hard-wired to a hybrid of some of the most formidable sounds in contemporary electronic music, harnessing disparate elements from djent to dubstep into an industrial-strength fusion.

While both the debut album for DWA "Broken Hearts, Corporate Minds" and 2015 follow-up "Satellite Empire" could be called overtly political critiques on dystopian themes, for "Apocrypha" singer/songwriter Josh Rombout has embarked instead on the creation of his own mythos, combining concepts such as transhumanism with the legends of ancient Egypt – as referenced visually by the album artwork.

"Apocrypha" offers a soundscape of sweeping expanse, encompassing near-ambient through to progressive metal and everything in between. Topped throughout with the trademark twin vocals of Rombout himself and Keeva – darkness and light, bitter and sweet – on "Deep State" Sirus even assimilate rap with guest vocals from John Stancil of Seraphim System. The punchy electronics are augmented by top-notch audio mastering from none other than Kolja Trelle – currently making a massive comeback with his own project Soman…

Such a landmark recording was always liable to be made available in the kind of superlative collector's edition packaging it surely deserved – and indeed the CD first edition of "Apocrypha" comes in a lush hardcover digibook format, with integral 20-page lyric/photo/storybook bound in.

And if that were not yet sufficient enough reason to have you already reaching for your wallets while simultaneously salivating, the first 200 copies of this sumptuous digibook come complete with a second CD "Live From Laser Highway" – recorded at Melbourne's cult synthwave club last month in front of a crowd so packed the staff had to remove seating to fit everyone in. This ultra-limited bonus disc contains an hour-long continuous mix of Sirus' most club-friendly tracks, culled from the full range of their now burgeoning back-catalogue - and will never be re-pressed!

Available from 26 October 2018 by DWA.
Tracklist:
1. Enter Cairo
2. Singularity
3. Decode And Devour
4. Symphony Of Revenge
5. Exotic Code
6. Deep State
7. Basilisk
8. Nerve Agent
9. The Book Of Gates
10.Tahrir
Author:
hellium
Source: DWA / 2018-10-22 / News
Newest comments: