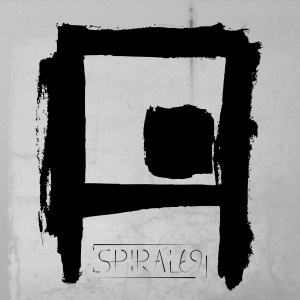 Reads: 1677 times
90%
Spiral69
is an Italian project, which is created by
Riccardo Sabetti
, known from cold-wave formations such as:
Pixel
and
Argine
. For Spiral69 he abandoned cold wave in favor for dark/new wave with a touch of alternative rock: which is in my opinion mixture that Riccardo makes brilliantly. Some could convince themselves about it live, as the band played with
Diary Of Dreams
in Progresja.
The "Alone" album is love at first listening. Beautiful sounds decorated with quite sad and sometimes even nihilistic lyrics.
Listening to the record from beginning to the end you can hear consistency in music as well as in theme. Expressive and interesting vocal against alternately delicate and stronger rhythmical sounds.
The album sounds mostly calm, gentle and even ballad-like with some tones: "Cruel" and "Rose" but there are also faster and more powerful songs: "We'll Find Each Other In The Dark" and "When The Angels Leave". Unfortunately "Alone" contains only 6 tracks so you cannot enjoy its sound long enough.
I think that the album is worth to acquaint and to listen. Especially for fans of sounds on the edge of dark new wave's and rock.
A very good discovery. Just listen and listen.
Tracklista:
01. We'll Find Each Other In The Dark
02. Naked
03. You're Mine
04. Rose
05. When The Angels Leave
06. Cruel
Other articles:
Newest comments: