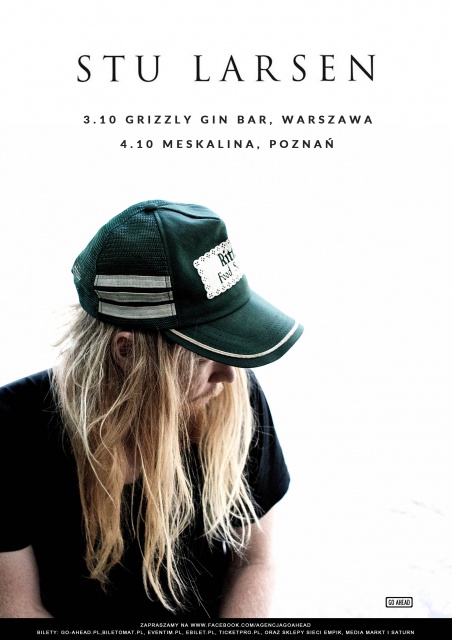 On 4th October Go Ahead music agency invites you on Stu Larsen's concert in Meskalina club in Poznań!

Musician will play 2 concerts in Poland:
03.10 in Warsaw in Grizzly Gin Bar,
04.10 in Poznań in Meskalina!
Stu Larsen
debuted in 2014 with "Vagabond" album. For years the artist was looking for new inspirations, travelling between motherland Australia, Spain and Japan, to release the new "Resolute" album. The newest LP was recorded in different places, from Scottish village,to apartment in Spain and war bunkers in Australia.
Tickets on October's concerts are already available in usual sales points!
Details: http://alternation.pl/stu-larsen-poznan-pod-minoga,id,7810,kalendarium.html
Newest comments: