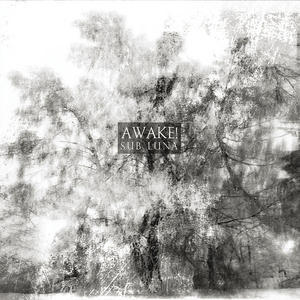 Reads: 2070 times
80%
The third album of swedish duo - Sub Luna - is wonderful! After first listening of
Awake!
you can feel plunged in a pure rhythm. From the first track to the last one it is the main element of all compositions. Sometimes, in some moments, this beat is simillar to route march, but not always. In some compositions you can find changes in this beat. This amend is like alarm clock in ears of listener. Here I think about one track, about
A Wakening
. Alternation of beat is changing your perception. You, the listener, are threw out from one rhythm to another. When you take a good look for a lyrics you can find there words about love, hate, magic with a little bit of nostalgy. This all topics are in opposition to nihilism of modern time. Worth of listener's attention is vocal, which very good inscribes to dark folk genre. Album
Awake!
is initiated by
When We Did Rejoice
and finished by
On Fallen Stars
, this two tracks clips all album. Both are very calm with also very calm male vocal with folk elements. This album is like escape from noisy modern world, and this is beautiful. Sub Luna's music is like cold wind from north, like trial of describing raw nihilistic reality.
Tracklist:
1. When We Did Rejoice
2. A Wakening
3. Fading With Time
4. A Distance Between
5. A Song For My Lady Before The Snow
6. The Silence Broken
7. Pralysie Generale
8. Nightfall
9. On Fallen Stars
Newest comments: