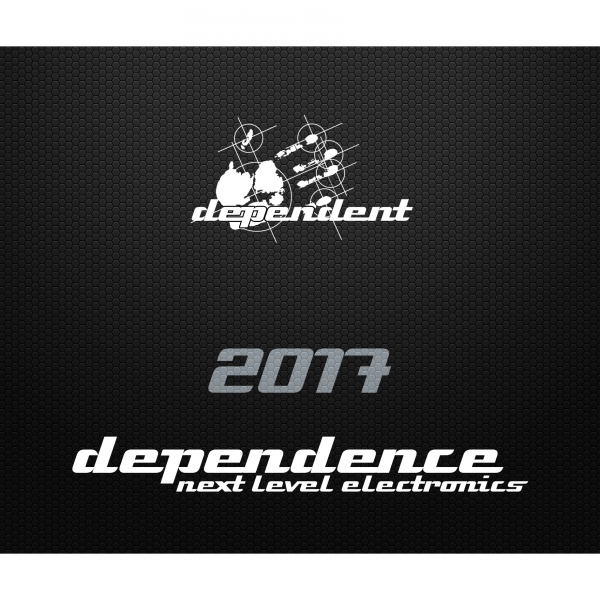 "Dependence 2017" as always is the compilation full with exclusive tracks and mixes of the Dependent label repertoire. The atmospheric electronic composition of the "Volt" soundtrack by Alec Empire sets a moody intro to be sharply contrasted by acts like Covenant & Mesh. Long awaited and unreleased tracks from the Seabound side projects Edge Of Dawn & Ghost & Writer lead from Synthpop to the critically acclaimed modern industrial debut of 2nd Face to the hi-octane trance industrial maelstrom from This Morn' Omina back to the Electronic Pop cover version of the old Kinks rock classic "(Girl) You Really Got Me" by Spectra*Paris.
"Dependence 2017" represents a fusion of various electronic styles, an exciting sonic helicopter-style trip through the rich and diverse tracks.
Available from 15 September 2017 by Dependent.
Tracklist:
01. Alec Empire – Now It's Between You And GD (Version)
02. Our Banshee – Undone To The Light (3rd Revision Mix)
03. Ginger Snap5 - I Disappear (Club Version)
04. Covenant - Dies Irae (Version)
05. Kirlian Camera - ABSENTEE II
06. RADIOAKTIVISTS – I Want You
07. 2nd Face – Insanity (Assimilate)
08. This Morn' Omina - Ayahuasca (Lets Shift Together) (CCF)
09. Lizvfer & The Tree - Puppet
10. Edge Of Dawn – Just Someone
11. Spectra Paris – Girl, You Really Got Me
12. MESH – Runway (Tim Callaghan Mix)
13. Lionhearts – To What I Don't Know (Version)
14. Fix8:Sed8 – Baptism Of Fire
15. Dismantled – The Hero
16. Ghost & Writer – Dearly Damaged
17. Acretongue - Abacus
Newest comments: