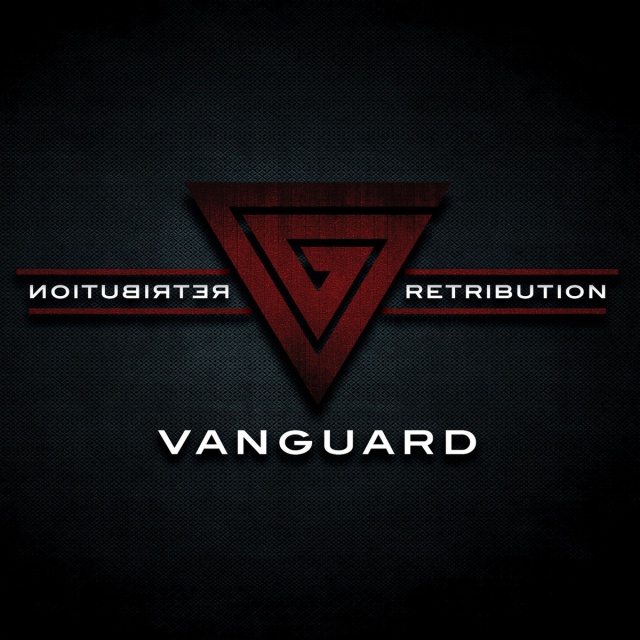 Reads: 2274 times
75%
Artist:
CDs catalogue:
Synthpop is a genre represented in large number in Sweden, inter alia by Hjärta, Melody Club, Page, SPOCK and many others.
VANGURAD in another band from this country, that fits very well to the '80 atmosphere of electronics.
The last day of February 2014 brought us a new album from Gothenburg duo, Jonas Olofsson (synthesizers) and Patrik Hansson (vocal).
Released by Conzoom Records "RETRIBUTION" refers to the previous projects of the band. It is their second album and sixth on the list of list accomplishments release.
This album is not a breakthrough, but it is 46 minutes of well made music, solid portion which for sure will please fans of synthpop.
It is impossible to not to notice that they took inspiration from aces such as Dave Gahan, Martin Gore, both in solo projects as well as Depeche Mode, moreover The Cure, Erasure, And One (clearly heard in "Dirt"), Mesh, Elegant Machinery. I think that men's also met La Sante - a Pole living coincidentally in Sweden - it can be heard at the beginning of No. 4, "Leavnig Behind you".
On the album we'll hear a characteristic, powerful and interesting voice of Patrik, accompanied in choir by almost hidden in the background voice of Jonas. Plus support and that means, synthesizers, drum machines and the occasional gentle echoes of guitars (on concerts they play with the support drummer).
The new album is a continuation of the considerations about the human condition in face of feelings that we know from first LP of the band "SANCTUARY".
"RETRIBUTION" means eleven tracks which will take us on a journey through the world of heavily wounded feelings. Each track, one by one tells about trust that was lost, loneliness, end of the love, but also about hope for another chance.
The album begins with "On My Own". Contrary to the words about end of the feelings and living on own hand it is not sad beginning of solitude. It is fast and even danceable. Dream song for the carnival fun. The next songs on the list "A Brighter Day", "Dirt" and "Leaving You Behind" though are calmer, also encourage to play. Moment of pace bring melancholy and not optimistic "Firefly" and "Bleed For Me" on which guitar can be clearly heard.
"Let Us Fall" and "Loved Once More" are dynamic in the musical layer and lyrics filled with optimism and hope about chance for feelings. The last three songs are full of melancholy. "Words Like That" - for me it is nod to the DM, then "Not Even You" and last position that has the richest content, "Be Alive Again".
"RETRIBUTION" in a musical layer it is an album that is in half lyric and relaxed and in the second half is dynamic with almost disco sounds.
I think I need to listen this one more time. Especially that first hearing may be very misleading. For example, "On my own", for the first the time this track may seems as a little trashy in the musical layer, but it defends itself thanks to the dynamic music with melancholy lyrics. I recommend to listen to the whole album many times, it is a chance to discover the gems of this record. For me this gems are the last three tracks with an indication of my favorites which are "Not Even You", 10 on the list ex aequo with 11, "Be Alive Again".
For the song "On My Own" was produced a video maintained in black and white tones, very well made clip.
A nice surprise is the "Normal" band's website and that in the era of the FB is not common thing.
On their website you will find: tour dates, lyrics and videos.
Tracklist:
01. On My Own
02. A Brighter Day
03. Dirt
04. Leaving You Behind
05. Firefly
06. Bleed For Me
07. Let Us Fall
08. Loved Once More
09. Words Like That
10. Not Even You
11. Be Alive Again
Other articles:
Newest comments: