Various Artists - Daruma (2CD)
Other CDs: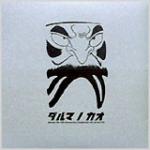 Various Artists
Add date: 2003-05-05
Label:
Ant-Zen
Tracklist:
Disc 1 :
01. Orphx . ''pre-dawn Haze'' From The Brilliant ''living Tissue'' Release On Hands Productions - This Is Daruma's Perfect Opener!
02. Roger Rotor . ''drown Delay'' Roger Rotor With A New Track Of Pure Rhythm - A New Full-length On Ant-zen Later This Year !
03. Iszoloscope . ''au Seuil Du Neant'' (daruma Cut) Exclusive Version Of A Track From The New Album !
04. Synapscape . ''turn To Green'' New Unreleased 'noisy' Track ! A New Synapscape Ep Will Be Out Soon On Ant-zen!
05. Asche . ''frantic Queen & Iron Man'' This Track Is Extremely Rhythmic But Not As 'offensive' As The 'distorted Djs' Album
06. Axiome . ''klach-facade'' Brand New Track By Olivier Moreau And C-drik's Project Axiome!
07. Cell Auto Mata . ''hipster'' [aggression Mix] Very First Track Ever Released By This Project, Previously Called Celluloid Mata
08. Contagious Orgasm . ''hurricane 02'' Along With The Orchestral Intro, This Track Shows The Variety Of Hashimoto'screativity.
09. This Morn' Omina . ''epoch'' This Unreleased Track Is Another Example Of T.m.o.'s Polyrhythm Dance Craze
10. Púaúl . ''i.r.k''. The First New P.a.l. Studio-track In Years' Shows That He Hasn't Lost Connection To Powerful Rhythmic Industrial.
11. Morgenstern . ''touched'' Enjoy This Unreleased Track Which Shows, Morgenstern's Ability To Tear You Down To The Bone
12. Individual . ''180 Bullets Per Man'' [short Version] A Piece Of Solo Work From Silk Saw's Marc Medea
13. Mental Destruction . ''descent Into Abjection'' M.d. At Their Best - Harsh Powerful Beats, Scourging Doom-industrial.
14. Converter . ''slave'' This Unreleased Track Proves That Converter Is Still One Of The Superiors In Rhythmic Industrial
15. Monokrom . ''sbj'' If You Liked Act102 And Act122, You Will Love This Unreleased One!
16. Hypnoskull . ''oh My God, You Saved My Life!'' This Exclusive Track Shows A Combination Of Danceable Fast Beats & Voices
17. Ars Moriendi . ''fr?chte Des Schmerz'' Their Ambient Roots Are Replaced Here With Some Good, Rough, Dirty E-rock'n'roll
18. Enough To Keep Your Party Going - And Just The Right Track To End Up Cd1 Because What Can Be Played After This One?
19. Noosa Hedz . ''gone'' 1931 Taken From The 'hoola Hopz' 10''. A Psychedelic Ambient Journey - The Finest In Electronica.
Disc 2 :
01. Noosa Hedz . ''gone'' 1931 Taken From The 'hoola Hopz' 10''. A Psychedelic Ambient Journey - The Finest In Electronica.
02. M2 . ''the Darkness'' An Unreleased Track By M2 (panacea) - Bang Your Head Now!
03. Veruschka . ''boredom Kills'' Veruschka Is A Project By The Female Singer Veruschka & David Thrussell (snog, Blacklung)
04. L'ombre . ''revenant'' 'revenant' Is A New Unreleased Track Of Hypnotizing Ambient Soundscapes
05. Ah Cama-sotz . ''religion. The Taste Of Spanking'' ( The Whip Beats Harder-mix ) Exclusive Unreleased Remix !
06. Ambre .'' Rance'' Amber Continue Their Dark, Non-rhythmic Sound-treatments In This New Unreleased Track.
07. Ultra Milkmaids . ''my Personal Tv System'' Some Kind Of 'mood Music', As You Can Easily 'hear' On This Unreleased Track
08. Rob(u)nent . ''bathroom Symphonette'' Collaboration Of Imminent Starvation & Rob(u)rang! Exclusive!
09. Black Lung . ''autocratic Zeit Swift'' A Hard-driving Fast Electronicadance Tune. No Message - A Rarity - And Yet Unreleased.
10. Telerotor . ''fusion'' 'fusion' Is An Unreleased Track From The ?modern Times? Sessions Of Telepherique With Roger Rotor
11. Vromb . ''sequence - Voltage'' Unreleased Combination Of Crystal Clear Rhythm And Icy, Droning Soundscapes.
12. Imminent . ''miraw'' A Long Awaited New Track From Imminent - It Shows Perfectly That O.moreau Is Still Rhythmic -
13. Silk Saw . ''unsungsong'' This Unreleased Tune Continues Silk Saw's Psychedelic Sound Treatments
14. Templegarden's . ''khazad-dum'' For Those Who Loved Their Latest Cd Release 'done Rooms', This Is An Unreleased Bonus !
15. Klangstabil . ''gloomy Day'' 'gloomy Day' Will Shorten The Time While Waiting For The Album 'kopfmusik' On Ant-zen/mhz.