Discography:
See photos:
Similar artists: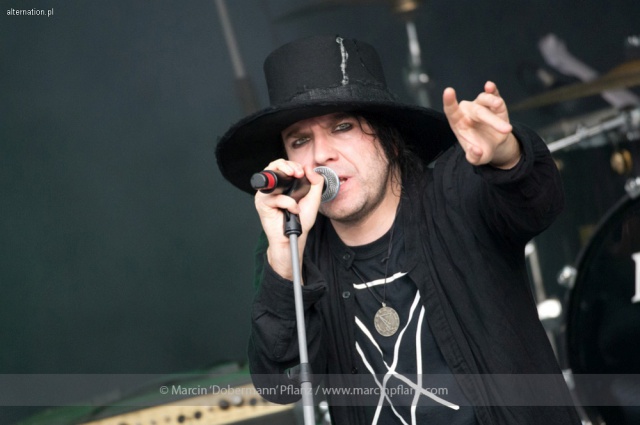 Whispers In The Shadow at Nocturnal Culture Night 2015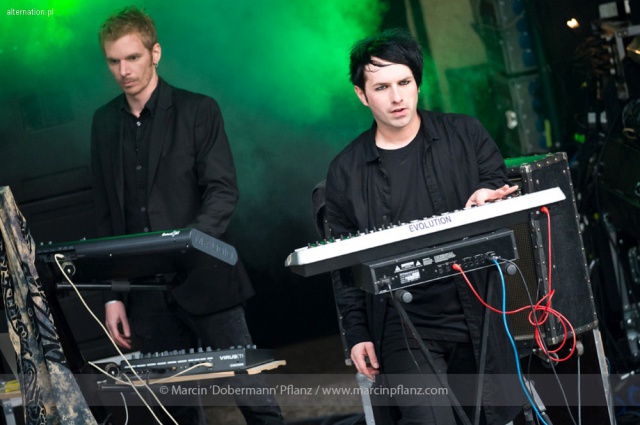 Whispers In The Shadow at Nocturnal Culture Night 2015
Country:
Austria
Date of establishing :
1996-04
Music genere:
alternative
,
alternative rock
,
darkwave
,
Gothic Rock
WWW
:
http://www.whispersintheshadow.com/
https://web.facebook.com/WhispersInTheShadow/
Band members:
Ashley Dayour
Fork
Curt Benes
Martin Gutmann
Past members:
Reinhard Schwarzinger
Martin Acid Lazy Schulz
Alex Kuehmayer
Biography:
Whispers in the Shadow
was formed as a solo project by Ashley Dayour (Vocals, Guitars, also known as guitarist for
L'Âme Immortelle
&
Veneno para las Hadas
) in 1996. They soon developed into a full line up and released the first album called "Laudanum" in 1997 followed by the second Album "November" in 1999.
These first two records have been very influenced by the sound of early
The
Cure
recordings such as "Pornography". In 2000 they released the third album "A Taste of Decay" which was a departure to a more rock orientated sound.
Followed only one year later by "Permanent Illusions" which was even more far away from the Gothic Rock origins of this band. Psychedelic and progressive rock bands such as
Pink Floyd
had a major influnce on the sound of this record.
After touring all across Europe in 2001 they released the first live album called "Everything you knew was wrong" in 2003, but several line up and record label changes forced them to take a break.
Whispers in the Shadow
returned in 2007 with the live recorded "A-Cold-Night" followed by the re-releases of the first two albums "Laudanum" and "November", remastered with new coverartwork and unreleased bonus tracks.
In 2008 they finaly released the fifth studio album, the first one in seven years, called "Into the arms of chaos". This album can be seen as a new begining and is produced by John A.Rivers at Woodbine Street Recording Studios. He also worked with bands such as
The Chameleons, Clan of Xymox, Love and Rockets, Dead can Dance
or
Sopor Aeternus
and created a more harsh and powerful but still dark and psychedelic sound, which was described by the press now as "Goth-Floyd" a mixture of the traditional Gothic Rock sound like
Fields of the Nephilim
with the soundscapes of
Pink Floyd
The lyrics are inspired by Chaos Magic and Occult writers such as Austin Osman Spare, Aleister Crowley, Dion Fortune, Kenneth Grant, but also writers from the Weird Fiction genre like Algernon Blackwood, Arthur Machen and the Cthulhu Mythos by H.P.Lovecraft.