Artist:
Galleries:
Archive: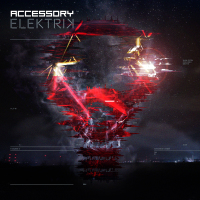 Once named as an "irresiszible fusion of hard beats, fat synthetic sounds and catchy floor fillers", Chemnitz (Germany) based Accessory return with their new longplayer "Elektrik", almost six years after the successor "Resurrection".

Dirk Steyer (vocals) and Mike Königsberger are to fire up fourteen new electronic arrows at your dancefloor mixing traditional EBM, modern electro, synthpop or even dark techno influeneces to creat an electronic masterpiece. Since the release of their debut album "Electronic Controlled Mind" back in 1997 the dynamic duo has always been a driving force in electronic dance music. With their pre released single "No Man Covers" the band shows where "Elektrik" will lead us: straight forward to a dancefloor near you! Catchy melodies, shout like vocals, dark and powerful sequences, that's the musical style of Accessory! Check out the massive music video on "No Man Covers"!
Available from 14 June 219 by Infacted Recordings.
Tracklist:
01 How Many Times Do I Have To Tell You
02 Mr. Fukker
03 No Man Covers
04 Abyss
05 This Old Track
06 Elektrik
07 Wir Müssen
08 At Night All Cats Are Gray
09 Hunters
10 Der Monicon
11 Ship Of Fools
12 Too Many Nights
13 Living Dead Girl (80S Look Version)
14 Too Young To Die
Author:
hellium
Source: Infacted Recordings / 2019-06-06 / News
Newest comments: