Crematory - Live Insurrection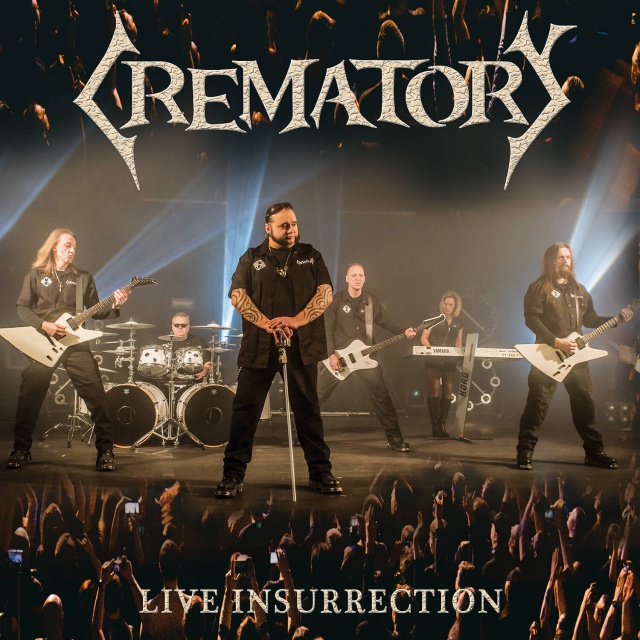 Crematory release a new CD+DVD "Live Insurrection". It´s the whole show from the prestigious german Bang Your Head Festival 2016 in Germany, also including four videoclips on the DVD from their latest album "Monument"!
For over 25 years now, Germany's leading gothic metal act Crematory have enthralled their countless fans at home and abroad. Since the band was founded in 1991, they have released twelve studio albums, in addition to a number of live recordings, singles, EPs and compilations.

Available from 8 September 2017 by SPV Records.
Tracklist:
CD
1. Intro 2:45
2. Misunderstood 3:47
3. Fly 6:11
4. Greed 4:37
5. Tick Tack 4:07
6. Instrumental 1:32
7. Haus mit Garten 5:23
8. Ravens Calling 4:27
9. Pray 4:54
10. Everything 4.54
11. Instrumental 2:30
12. Shadowmaker 4:44
13. The Fallen 4:26
14. Höllenbrand 3:46
15. Die So Soon 4:49
16. Kommt näher 4:28
17. Tears Of Time 8:59
DVD Live:
1. Intro
2. Misunderstood
3. Fly
4. Greed
5. Tick Tack
6. Instrumental
7. Haus mit Garten
8. Ravens Calling
9. Pray
10. Everything
11. Instrumental
12. Shadowmaker
13. The Fallen
14. Höllenbrand
15. Die So Soon
16. Kommt näher
17. Tears Of Time
Monument – Videoclips
1. Misunderstood
2. Ravens Calling
3. Haus mit Garten
4. Everything
Newest comments: