Artist:

Galleries:

Last topics on forum:

Archive: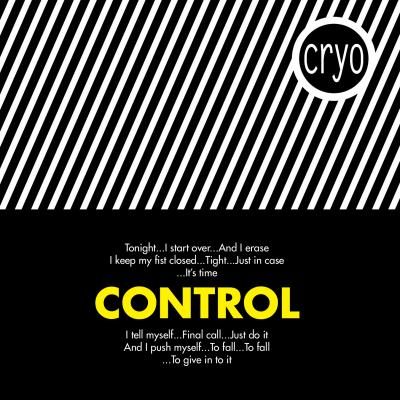 One of Swedens biggest exports in the electronic music scene is finally back with new material. After the success with the last album "Retropia" the band has performed on all the big festivals around Europe. Wave-Gotik-Treffen, E-tropolis, Amphi Festival, NCN Festival and E-Only Festival just to name a few. They have steady and strong built up a big fanbase all over Europe and the demand for new material has been huge. Now it´s finally time. "Control" is the first single taken from the upcoming new album from duo Martin Rudefelt and Torny Gottberg and is a classic club smasher. And with classic we do not mean the typical "modern" dance 4-on-the-floor stuff everyone is mass-producing. Cryo wanted to take us back to a time where EBM was more cold and melodic. Imagine Front 242´s "Geography" but in a 2018 suit. There is where you will find Cryo. Classic melodic EBM. To go all the way the band also re-introduce the classic remix format with remixes from Assemblage 23, Mind.In.A.Box and several others.
The CD comes in a slim-case is limited to 500 copies which is are all hand numbered.
Available from 16 March 2018 by Progress Production.
Tracklist:
01. Control (Original Version)
02. Control (Assemblage 23 Remix)
03. Control (Iambia Remix)
04. Control (Mind.In.A.Box Remix)
05. Control (Tomas Almgren Remix)
06. Control (Kröjtz Remix)
07. Control (Xenturion Prime Remix)
Author:
hellium
Source: Progress Production / 2018-03-09 / News
Newest comments: