Kevorkian Death Cycle - Distorted Religion
"Distorted Religion" is the newest single from Kevorkian Death Cycle's and the follow up to their critically acclaimed comeback album "God Am I". Distorted Religion continues KDC's rich history in the Industrial scene. Distorted Religion contains two new tracks as ...
» Read all

Freaky Mind
SkyQode is happy to announce the signing of the Moscow-based aggrotech / TBM project, Freaky Mind!
» Read all

» All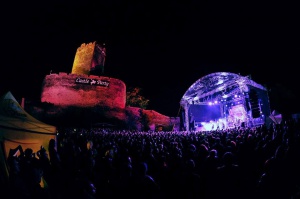 Castle Party 2014
The castle in Bolków for dozen or so years has hosted the fans of dark sounds. Invariably the crowds of Goths have been coming here during hot summer days to celebrate their festival. Castle Party, that's what we are talking about, this year took place from 17th to 20th July and gathered enormous audience of dark independent scene serving the sounds raging from symphonic, electronic to folk and harsh guitar ...
» Read all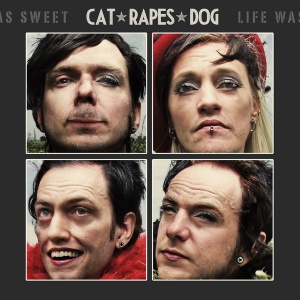 Cat Rapes Dog - Life Was Sweet
With the Cat Rapes Dog band I met by chance, while looking for new sounds. Scrolling through the tracks, I came across something that stopped me and make me wonder - namely the "motordead" piece, which I would classify to a nice blend of ebm and synth punk. It sounds explosively and so it is. Each successive track from them was intriguing and interesting. I admit that at the beginning ...
» Read all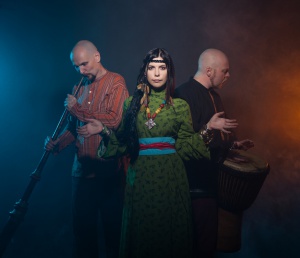 Theodor Bastard
Castle Party is ahead of us. Theodor Bastard is one of the bands playing during this year's edition the festival. Here Fedor Svolotch talks about touring, playing and live concerts... 1. You are on tour now so how is it going? What are your impressions so far? F.S.: Lately, because of the political situation in the world music and concerts are not only a way of creativity for us, but ...
» Read all
» All

Grendel - North America Tour
Harsh EBM legends Grendel will be touring North America with the Ludovico Technique and DJ Electronic Commando. The tour starts July 26th in New York City and ending in Tampa, FL the end of August. The tour will be a ...
» Read all

Juno Reactor again in Poland!
Juno Reactor is going to throw a concert in Poland on 10th October in Progresja Club in Warsaw. The music created by Juno Reactor is a mixture of electronics, instrumental and symphonic music. The often cooperate with choir and exotic ...
» Read all

» All
What kinds of music we write about