On 24-26 April 2015 in Poznań will be held XV Festiwal Fantastyki Pyrkon. As in previous years, Pyrkon will take place in center of the city, on the grounds of the International Fair.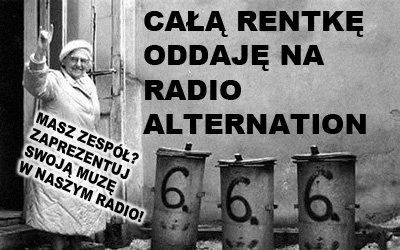 Alternation radio station offers You the most interesting, sophisticated tones throughout the air!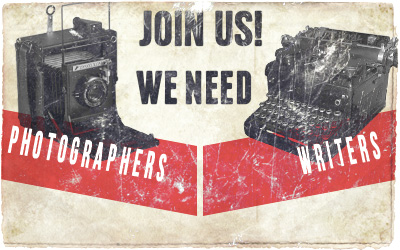 Hybryds - The Ritual Should Be Kept Alive
Zoharum continues reissuing past works of one of the most interesting projects coming from the 1980s underground - Hybryds. This album is the fourth instalment in the reissue series of Hybryds classic releases. It is an expanded reissue of "The ...
» Read all

Strom Noir - Glaciology
Strom Noir, which is a moniker for Emil Maťko, amazed everyone with his last year's album "Urban Blues", which saw Emil exploring urban spaces with the use of ephemeral guitar melodies. On his new album on Zoharum, Emil goes to ...
» Read all

Ruinizer - Decimation In H.D.
The second album from this genre-busting Ruinizer act has arrived – dropping elements of trip, hip-hop and metal into the electro-industrial mix alongside lengthy and darkly witty lyrics... and just in time to accompany what promises to be a profanity-strewn ...
» Read all
» All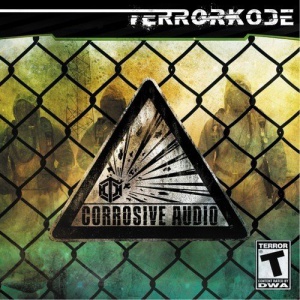 Terrorkode - Corrosive Audio
I admit that I rarely listen to albums at "hit and miss" mode. However, sometimes one must look also for new inspirations and so it was in this case - I was interested by the project description known as Terrorkode. So therefore, it is time to set off on a musical journey... On a good morning we get a track gracefully named "Pain". It starts promisingly - energetic, with a ...
» Read all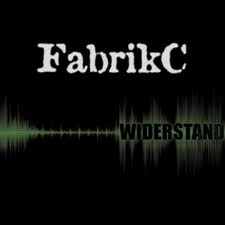 FabrikC - Widerstand
It was a long time we had to wait for a new album of German power-noise group FabrikC. However, day 11/11/11 brought us not the expected apocalypse, but album that... Well... Is it that apocalypse we were waiting for? And whether in good or in a bad way? Album begins with the intro called 'Maschinenbefehl' and promises a lot, although it is a bit pretentious. Smoothly goes into first full ...
» Read all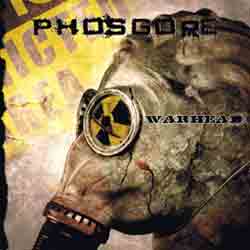 Phosgore - Warhead
So it is... After waiting almost year and a half for a new full-length album from the German group Phosgore here comes – "Warhead". Need for a powerful impact is satisfied, and the Germans breathe. However, are you sure that with relief? The album opens with an intro entitled "The Beginning Of The End" - disturbing but gentle rasp, which is applied with the sound of Geiger counter. Trivial? Perhaps, ...
» Read all
» All

Blackfield Festival 2015
Blackfield Festival 2015 will be held on 12th – 14th June 2015 in Gelsenkirchen amphitheater. Line-up 2015: Eisbrecher Deine Lakaien Subway To Sally Project Pitchfork Mono Inc. Lord Of The Lost Letzte Instanz L'ame Immortelle Mesh End Of Green ...
» Read all

Countdown to Pyrkon continues!
Next week Pyrkon, one of Europe's biggest fantasy conventions, begins. For three days Poznan will change into the Polish fantasy capital. Come on Friday, 24 April to the International Fair and let your imagination run wild!
» Read all

The largest Polish fantasy convention in just one week!
It's only one week till the beginning of the 15th edition of Pyrkon - the biggest fantasy convention in Poland. On 24-26 April, at the Poznań International Fair thousands of people from across the Polish will gather together to play board games, talk about your ...
» Read all
» All
What kinds of music we write about