Hexadiode - Ibex
The Hexadiode's supremacy is perceptible from the first listen. Anyone who comes into contact with their songs will find in them a strong differentiation from the usual electronic schemes. This super duo-act coming from Ohio is a great revelation, something ...
» Read all

» All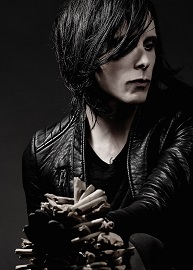 Interview with Chris Corner/IAMX
"Metanoia" is a special album, made with incredible solicitude both when it comes to contained sounds and lyrics. It is the release, on which there is no place for randomness of sounds, and at the same time it is a fascinating journey through altered states of sub-consciousness, artistry of details with victorious improvisation. Everything is carefully arranged, and created music is on an extremely high level. Sounds clarity, refinement of ...
» Read all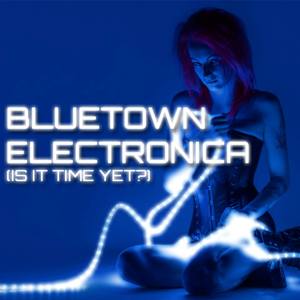 Bluetown Electronica - Is It Time Yet?
"My beloved …where can we go tonight?" In the county of Kent near the mouth of the river Thames a small island Sheppey is situated. The island has an area of ​​91km² (for comparison area of ​​Warsaw is 517km²). I have checked it. On the island in a local community center operate an internet radio which operates thanks to the work of volunteers. On the radio, every Sunday evening ...
» Read all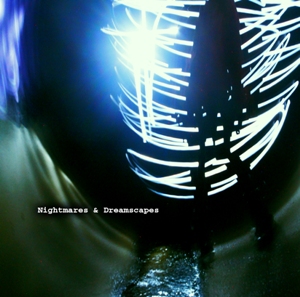 V/A - Nightmares and Dreamscapes
Maybe you were considering sometime about idea of late modernity. It is off course broad topic if we already have been living in post-modern times, or are we still rather traditional society? However, it seems that this sociological term is a good way to evaluate a small niche label (Uncoiled Loops - Chicago, USA) compilation. "Nigthmares and Dreamscapes" is in my opinion purely post-modern album with all its consequences. Thus ...
» Read all
» All


Wave Gotik Treffen in just two weeks!
25th anniversary of Wave-Gotik-Treffen: dark-romantic celebrations that take part every year at Whitsun in Leipzig - Germany. Twenty-four years ago, two Gothic people from Leipzig had an unusual idea: They didn't want to create yet another dark music festival but ...
» Read all

Arms and Sleepers in Poznań!
Arms and Sleepers - 10 Year Anniversary Tour! In May 2016, Arms and Sleepers will celebrate their 10th anniversary during special, European tour featuring whole band, presenting material from all the previous works. Tour will include following countries: Czech Republic, Poland, ...
» Read all
» All
What kinds of music we write about