Scar 21 - Promises EP
Scar 21 have just relased their first EP "Promises" for free in Bancamp. Scar 21 is the combination of vocalist Koji Kabutto and musician Jordi MC. The intention is to do something different and mainly, make songs that reach people, either ...
» Read all

Maze Of Sound - Sunray
Soon the debut album of Maze Of Sound entitled "Sunray" will be released. It contains nine brand new tracks including "Reflection" and "Forest" - two singles promoting the release. The album was recorded in FF Studio in Łódź under the ...
» Read all

2KM2 - It Was Tough
The name 2KM2 combines the initials of the band's founders (KK/MM) with the equation for 2 square kilometres. The album "IT WAS TOUGH" is the culmination of six years' dedicated work, the most influential period having been two years working in the ...
» Read all
» All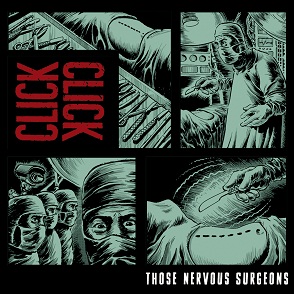 Click Click - Those Nervous Surgeons
After many years of silence, the British duo Click Click make a nod to their admirers by recording a new album. "Those Nervous Surgeons" is a big surprise, the more that no one expected these artists would ever return with a full-sized material. Content of this release in the form of 10 tracks, is recorded almost with a reverence, when it comes to clarity of sound. Quality of tones ...
» Read all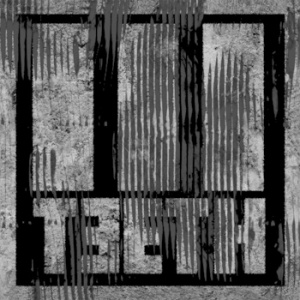 3TEETH - 3TEETH
I love to struggle with newcomers, for various reasons - one they are novelty, two you do not know what to expect, three is that we may find a pearl. Such a rookie is 3TEETH, four men from Los Angeles, who beautifully move between industrial with elements of metal and EBM. At first glance of the ear, you have to notice inspirations from such tycoons of Canadian scene - Malhavoc, ...
» Read all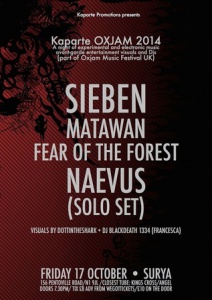 Sieben + Matawan + Fear of the Forest + Lloyd James
For the date of 17 October 2014 I was waiting with kinda longing, looking forward for Kaparte OXJAM 2014, organised in Surya, one of the London clubs. The club is placed quite close to the Kings Cross train station. Because Surya is small place, I was happy I will enjoy excellent music without pressure from people all around. And I wasn't disappointed at all. Four bands played that evening: Lloyd ...
» Read all
» All

XIII Wrocław Industrial Festival
From 6th to 9th November be ready to take part in the amazing Wrocław Industrial Festival! The organizers guarantee not only an awesome line-ip (Legendary Pink Dots, Lustmord, Borghesia) but also your comfort preparing an additional stage. This year, on Friday ...
» Read all


» All
What kinds of music we write about