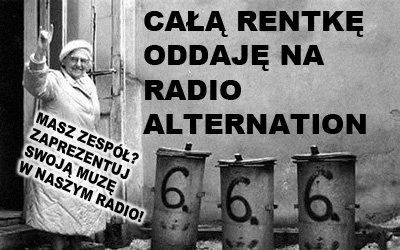 Alternation radio station offers You the most interesting, sophisticated tones throughout the air!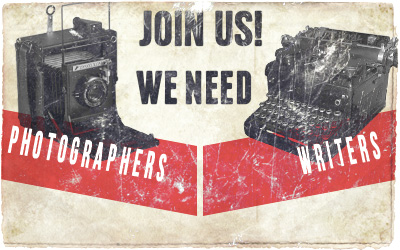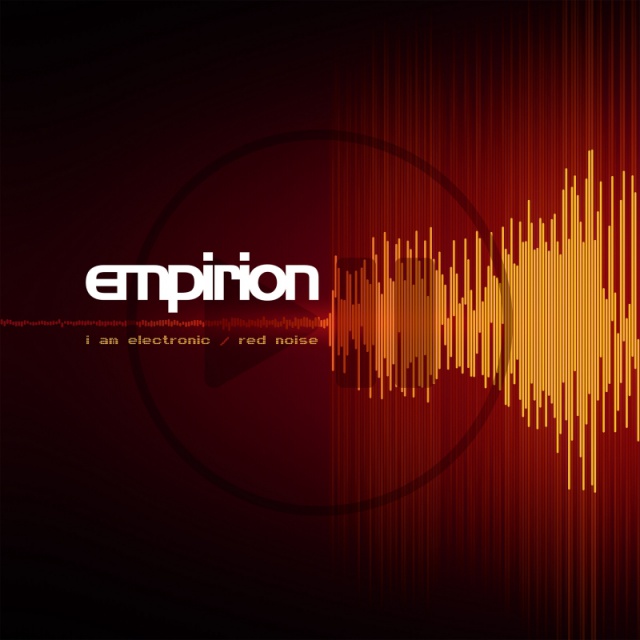 Empirion - I Am Electronic/Red Noise
The much admired techno-industrial hybrid act from Essex is coming back with an absolute banger of an EP containing perhaps the strongest tracks of their entire career. 'I Am Electronic' is a grinding breakbeat/trance maelstrom with an irresistible vocoder voice ...
» Read all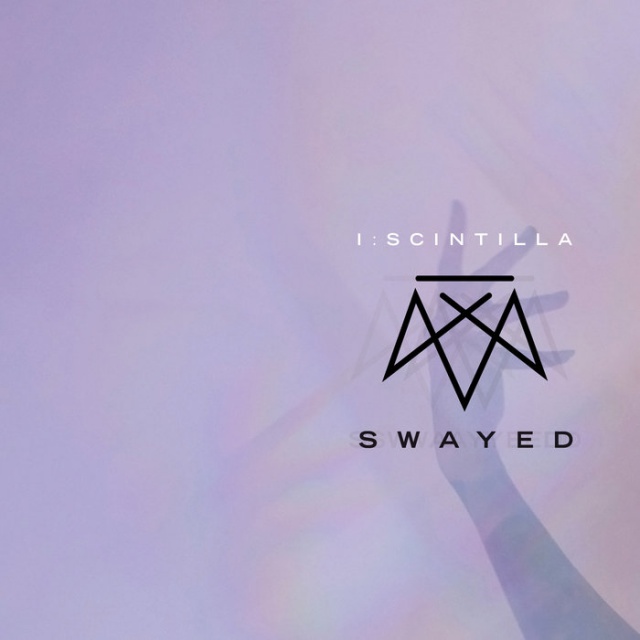 I:Scintilla - Swayed
On "Swayed", I:Scintilla's brand new studio record, the Chicago-based electronic rock quintet poses several questions - and attempts just as many answers. Alongside charismatic frontwoman Brittany Bindrim, guitarist Jim Cookas, and drummer Vince Grech, joining I:Scintilla's line-up is bassist Dean ...
» Read all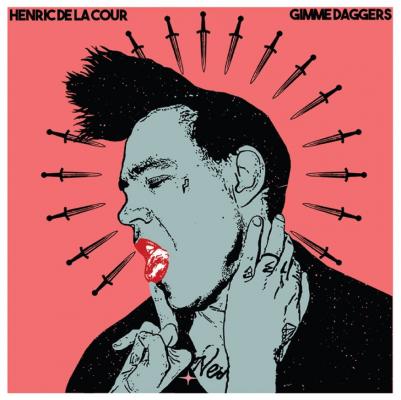 Henric de la Cour - Gimme Daggers
It's finally here! The long awaited new album from Henric de la Cour. It´s already been four years since we released "Mandrills" and since then a lot of things has happened. "Gimme Daggers" is Henric's most complete work since he ...
» Read all
» All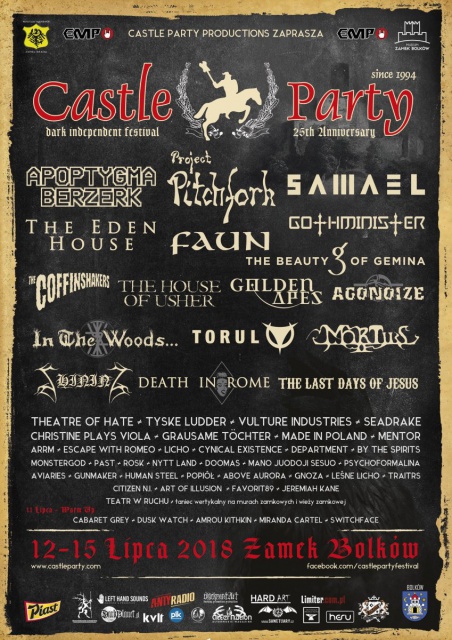 Castle Party 2018
Dearest, Castle Party 2018 is already a part of history and honestly I don't know how it happened. It seems like every year it goes faster. We've just arrived and here we are sharing our memories. This year's edition was a bit different than previous ones. There were some changes made. On the other hand it is still our celebration and Bolków remains a place with friendly atmosphere where everybody ...
» Read all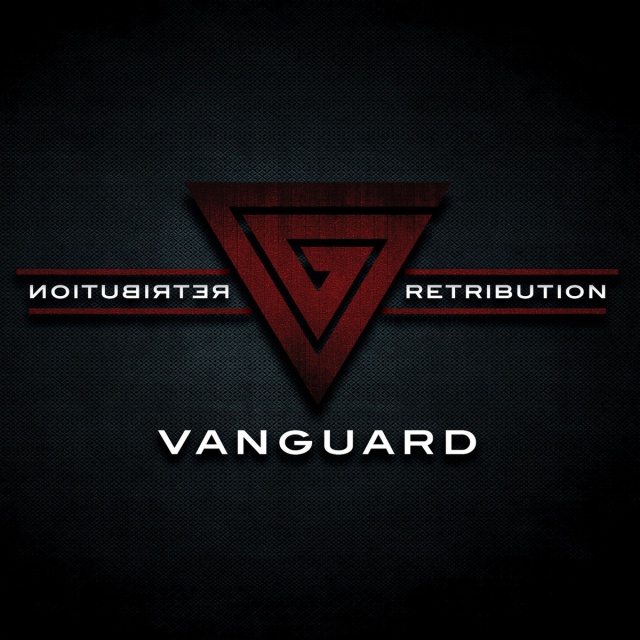 Vanguard - Retribution
Synthpop is a genre represented in large number in Sweden, inter alia by Hjärta, Melody Club, Page, SPOCK and many others. VANGURAD in another band from this country, that fits very well to the '80 atmosphere of electronics. The last day of February 2014 brought us a new album from Gothenburg duo, Jonas Olofsson (synthesizers) and Patrik Hansson (vocal). Released by Conzoom Records "RETRIBUTION" refers to the previous projects of ...
» Read all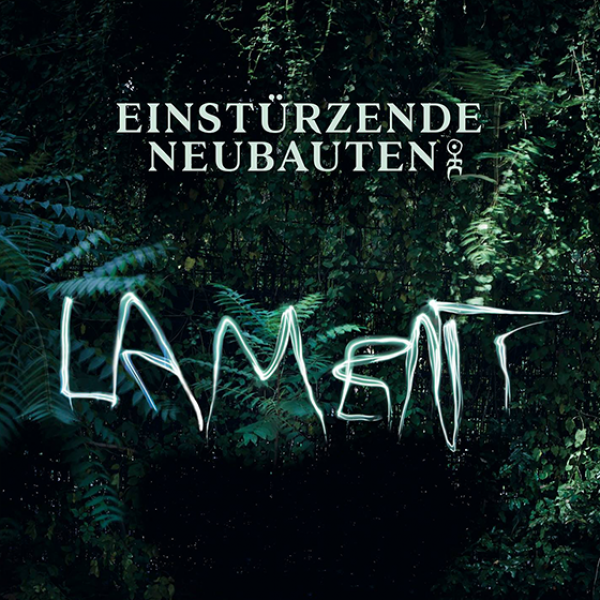 Einstürzende Neubauten - Lament
And so it happened!. After 7 years of waiting, gentlemen's from Einstürzende Neubauten released a new album. Is it on the same level as the previous ones? Yes and no ….... Why? Avant-grade works has always been difficult to review. They try to overcome certain adopted conventions and for this reason, their reception is always mixed - some hate it and some love. The difficulty of rating was, so to speak, directly ...
» Read all
» All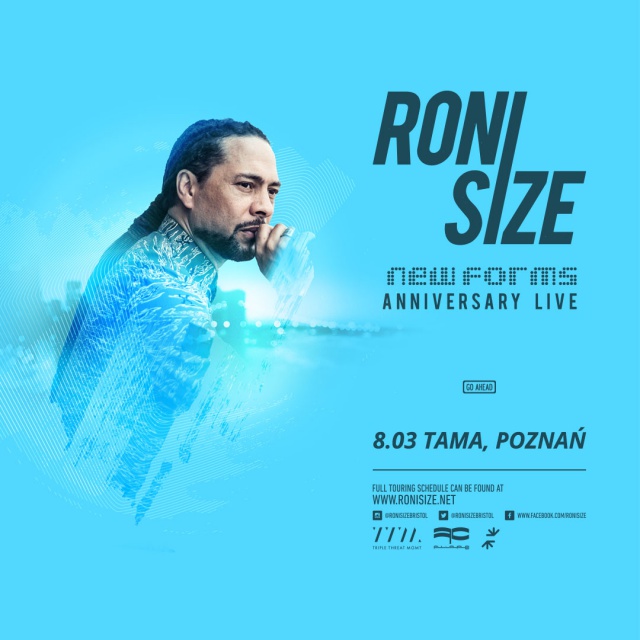 Roni Size in Poznań!
Go Ahead agency invates You to live show of the Roni Size! A well known artists, one of co-founders of the Full Cycle Records, also known from cooperation with DJ Krust, which have begun already in 1992.
» Read all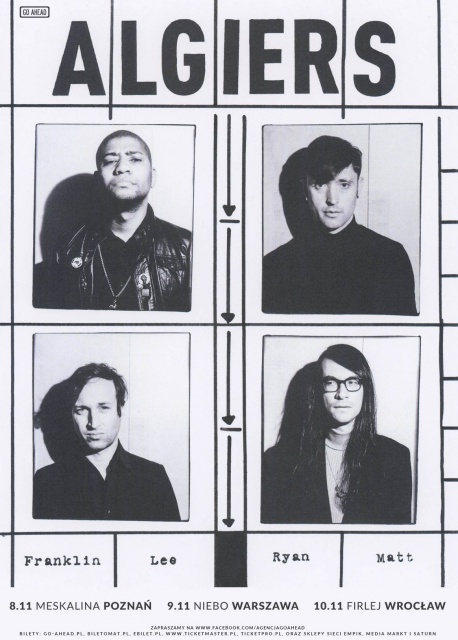 Algiers in Poznań!
On 8 November Go Ahead agency invites you to autumn's concert of the Algiers band in Poznań in Meskalina club! Algiers is a band that cannot be labelled by one specific music genre. Drawing inspirations from rock, post-punk, industrial ...
» Read all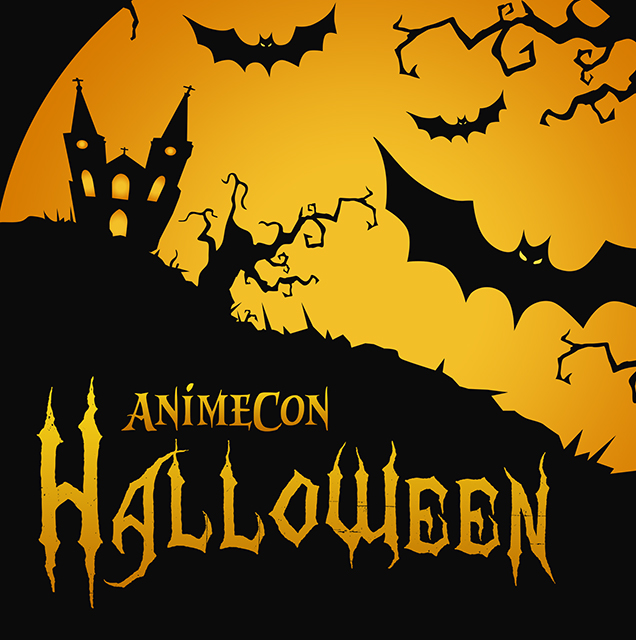 AnimeCon Halloween in Poznań!
Already at the end of October (27 - 29) in Poznań there will be the first manga and anime convention, organized by Anime24 editorial portal. Although the facebook event has already gathered more than 7,000 interested, so far the exact ...
» Read all
» All
What kinds of music we write about