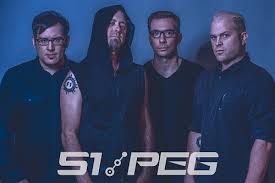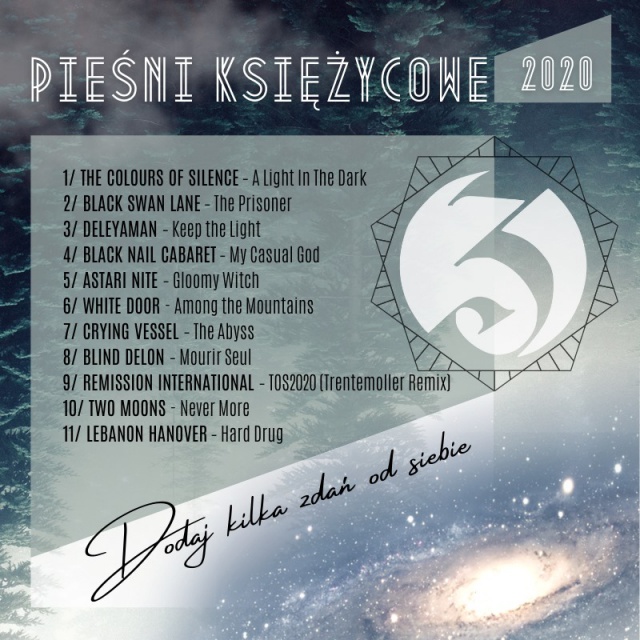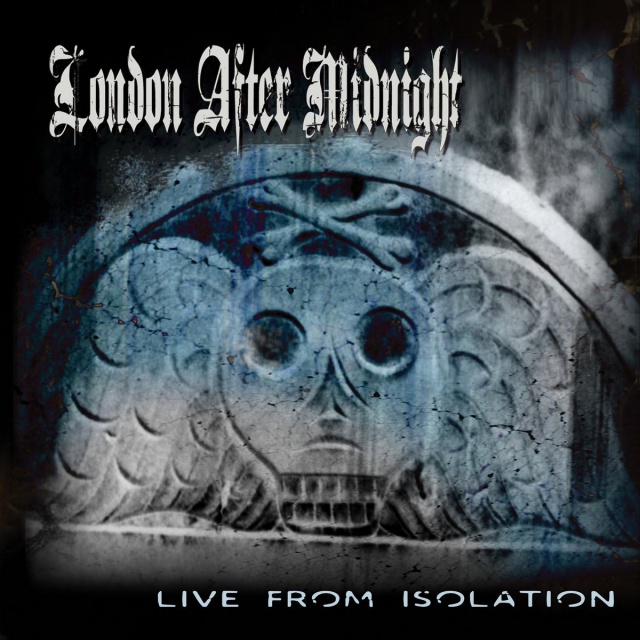 New London After Midnight album Odebrane
Darkride Records announces the release of London After Midnight's first live album, "Live From Isolation". The new album contains 10 performances; classic LAM songs plus some rarely performed fan favorites. Sean Brennan says "The album shows the power behind the ...
» Read all
» All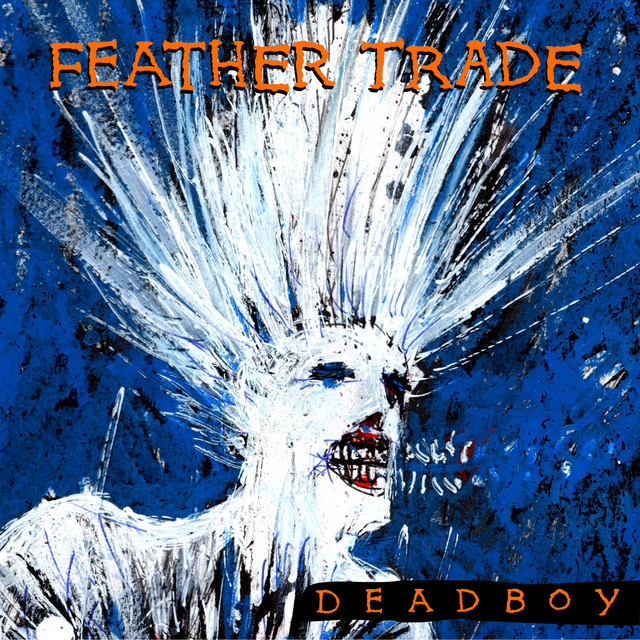 Feather Trade - Dead Boy
It seems that the trend for a post-punk band is going stronger and now we are witnessing a real abundance of new projects in the genre. In a way, this is a very positive direction, because this music has amazing musical and intellectual potential, which still creates opportunities to build new, inspiring solutions. Having this background in mind, Feather Trade attract attention with a certain rawness, severity, sincerity of expression, ...
» Read all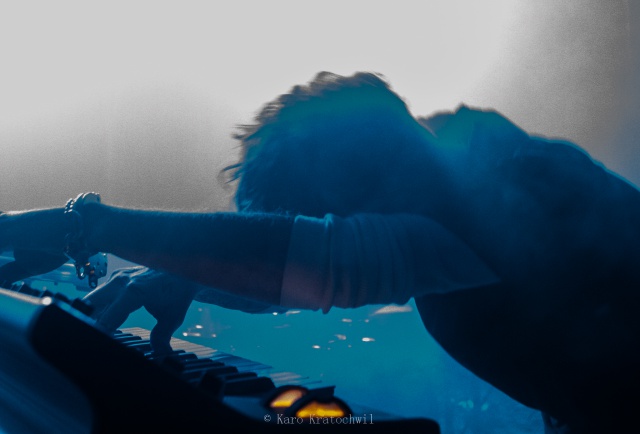 The Soft Moon + Fatamorgana
The Soft Moon is a project the fans of strong, dark sounds have known and cherished for years. Already the first release from 2010, "The Soft Moon", caused a stir in the alternative music environment, and the subsequent "Zeroes" and "Deeper" only confirmed Luis Vasquez's position as a true virtuoso in handling extreme, difficult-to-tame emotions in a form of the most exquisite music. The concert in Cracow was the part ...
» Read all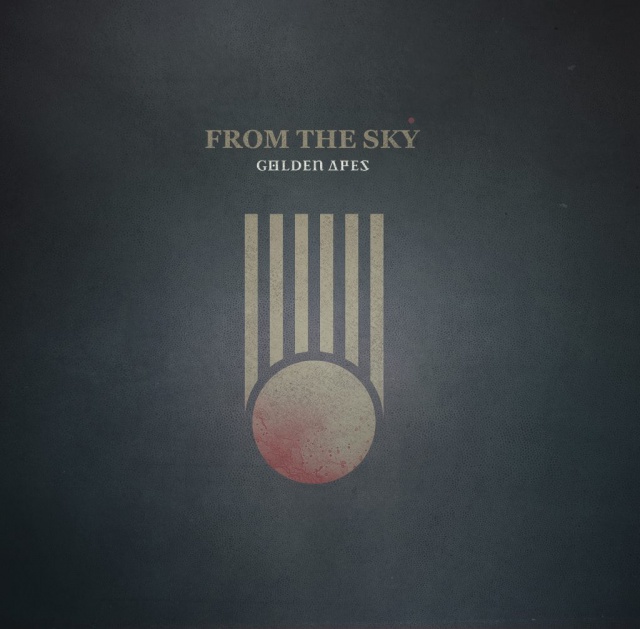 Golden Apes - From The Sky EP
On July 29th, the EP from Berlin-based dark rock enchanters Golden Apes will be released. The EP consists of four new tracks and two remixes - including a track previously released as part of Peer Lebrecht's side project - VOYNA ("Satori"), and a remix of the title track prepared by him as well. As Christian Lebrecht, the bassist of Golden Apes, recalls, this release is, to some extent, the result ...
» Read all
» All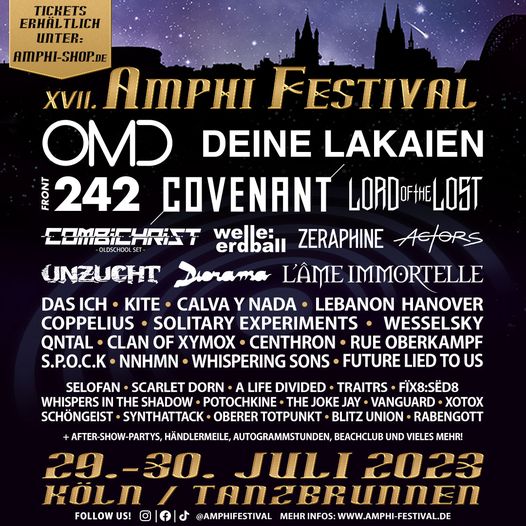 Amphi Festival 2023 line up is now complete
The 17th edition of Amphi Festival will take place on 29th-30th of July in Tanzbrunnen, Cologne The line up is now complete: OMD * DEINE LAKAIEN * FRONT 242 * COVENANT * LORD OF THE LOST * COMBICHRIST (Oldschool Set) * ...
» Read all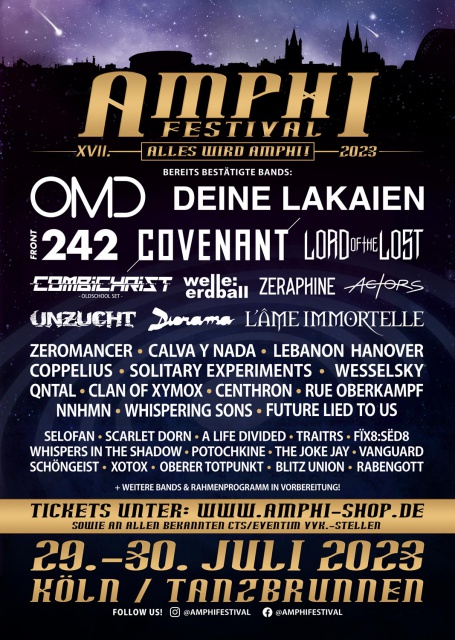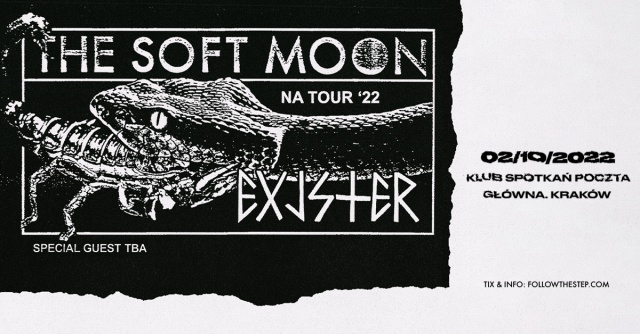 » All
What kinds of music we write about