On Saturday 25.06.2016 we invite you to Poznan on a unique musical event of the year!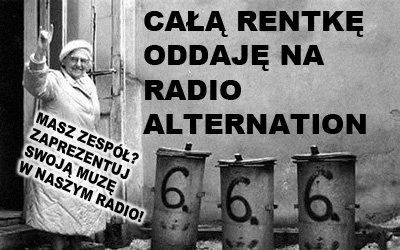 Alternation radio station offers You the most interesting, sophisticated tones throughout the air!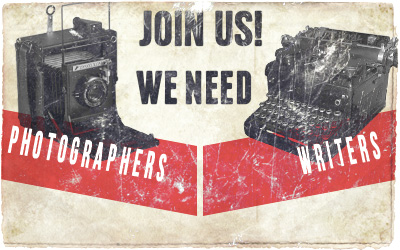 Victor Love - Technomancy
Victor Love - "Technomancy" is a merging industrial & dark electro. Distorted drums, obscure synths and controversial lyrics. The album features guest stars KMFDM, Deathstars, Spiritual Front, Army Of The Universe, Aborym & Zu and emerging artists Deflore, The Enigma ...
» Read all

Henric de la Cour - Two Against One
Henric de la Cour is finally back with new material after the brilliant album "Mandrills". "Two Against One" is nothing less that a killer smash hit. Comes as a fully printed business-card USB, hand numbered. Limited to just 100 numbered ...
» Read all

Dawn Of Ashes - Theophany
Seamlessly blending black metal and industrial influences, Dawn Of Ashes is music of violent power, unrelenting destruction, and cinematic scope. The new album, "Theophany", is a ruthless horror show for the ears, eyes and mind. The new album shows Dawn ...
» Read all
» All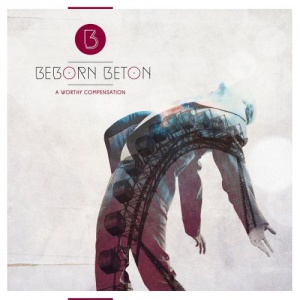 Beborn Beton - A Worthy Compensation
15 years is a long time. In 2000, I had Nokia 5110 and I was glad that I can call from the bus and send text messages using T9 dictionary. There was no Facebook, in the car we were using mainly paper maps, about motorways in Poland we could only dream of. There are bands that over the past 15 years served us 10 CDs (eg. Diary of Dreams) and ...
» Read all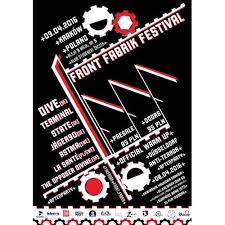 Front Fabrik Festival 2016
The first edition of Front Fabrik Festival took place on 9th April in Cracow. The event "is made for fans by fans" and is devoted to industrial/EBM music. There was also offcial warm-up party a day before with Düsseldorf as the main star. We reached the destination punctually only to see the festival in the middle of preparations. The organisers were running around putting things in particular places, taking other ...
» Read all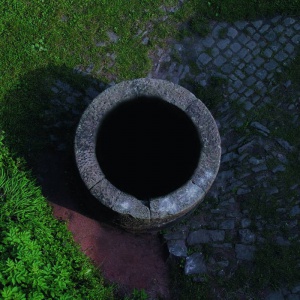 Lebanon Hanover - Besides The Abyss
Well done!!! Absolute applause for the Lebanon Hanover duo for recording a dark, scarcely in means of expression, but a very distinctive album, which turned out to be "Besides the Abyss". As you can see a new wave is not dead! That the duo creates emotional music, sad, nihilistic and cold, know all experts of the matter. The fact that, their songs are rather not complicated melodically and rhythmically, ...
» Read all
» All

Wave Gotik Treffen in just two weeks!
25th anniversary of Wave-Gotik-Treffen: dark-romantic celebrations that take part every year at Whitsun in Leipzig - Germany. Twenty-four years ago, two Gothic people from Leipzig had an unusual idea: They didn't want to create yet another dark music festival but ...
» Read all

Arms and Sleepers in Poznań!
Arms and Sleepers - 10 Year Anniversary Tour! In May 2016, Arms and Sleepers will celebrate their 10th anniversary during special, European tour featuring whole band, presenting material from all the previous works. Tour will include following countries: Czech Republic, Poland, ...
» Read all

Laibach in Katowice!
PW Events and Go Ahead agencies invite you to Laibach concert. Laibach is a well-known band in Poland. Their musical metamorphoses perfectly illustrate political changes that happened in Poland, starting from first visit of Slovenians in 1983 - time of ...
» Read all
» All
What kinds of music we write about