Combichrist - This Is Where Death Begins
Norwegian-American group Combichrist returns with an unapologetic masterpiece. The new long player "This Is Where Death Begins" is an apocalyptic behemoth of guitars, electronica, infernal drums and dark elemental force. Thudding tribal drums, guitars slammed in your face like a ...
» Read all

Rabia Sorda - King Of The Wasteland
All you need is hate! On the new single "King Of The Wasteland", the Mexican-German inferno-mob Rabia Sorda unleashes the primal force of wrath in an anthemic Electro-Punk-attack. A storm is coming. A new beginning needs the complete and utter ...
» Read all

De/Vision - 13
The German synth pop act De/Vision, aka Steffen Keth and Thomas Adam, is releasing a new 10-track album entitled "13". It is the band's 13th studio release up to date. De/Vision: "One thing is for sure: It will of course sound electronic… very much electronic." ...
» Read all
» All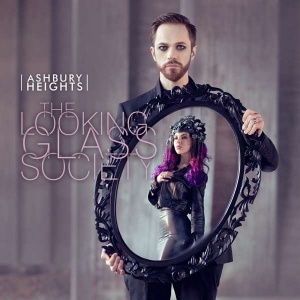 Ashbury Heights - The Looking Glass Society
For the third album from Swedish Ashbury Heights we waited far too long. After five years of this project's suspension in musical activities, Anders Hagström came back not only with an abundant beard on his face, greater maturity and musical awareness, but also with so far the best release. "The Looking Glass Society" can be welcomed only in one way: as the love of your life, the lover returning after ...
» Read all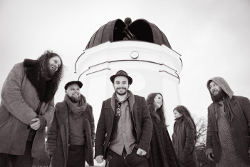 Hexvessel - When We Are Death Tour
On 29th March, at the Poznan's scene in Pod Minogą club, took place an extraordinary concert of the Finnish band Hexvessel. As a support played Swedish New Keepers of the Water Towers, who introduced to their "kosmische rock" as they name own sound. This group composes of: Rasmus Booberg, Tor Sjoden, Victor Berg, Björn Andersson and Adam Forsgren, and gave a special show of their undeniable musical talent in ...
» Read all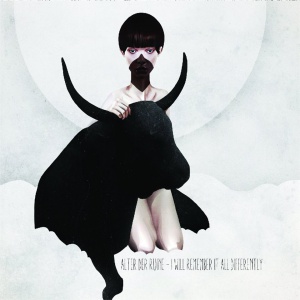 Alter Der Ruine - I Will Remember It All Differently
Since 2005 Americans from Alter Der Ruine came through an impressive evolutionary path, when it comes to sound. Beginning from the very first releases kept in industrial and noise genre, they have been constantly looking for new ways. The group's fifth studio album and the first after another reunion, should be classified roughly into the drawer with electro or synth-pop label. But why play in the labels, since it is ...
» Read all
» All

Wave Gotik Treffen in just two weeks!
25th anniversary of Wave-Gotik-Treffen: dark-romantic celebrations that take part every year at Whitsun in Leipzig - Germany. Twenty-four years ago, two Gothic people from Leipzig had an unusual idea: They didn't want to create yet another dark music festival but ...
» Read all

Arms and Sleepers in Poznań!
Arms and Sleepers - 10 Year Anniversary Tour! In May 2016, Arms and Sleepers will celebrate their 10th anniversary during special, European tour featuring whole band, presenting material from all the previous works. Tour will include following countries: Czech Republic, Poland, ...
» Read all

Laibach in Katowice!
PW Events and Go Ahead agencies invite you to Laibach concert. Laibach is a well-known band in Poland. Their musical metamorphoses perfectly illustrate political changes that happened in Poland, starting from first visit of Slovenians in 1983 - time of ...
» Read all
» All
What kinds of music we write about