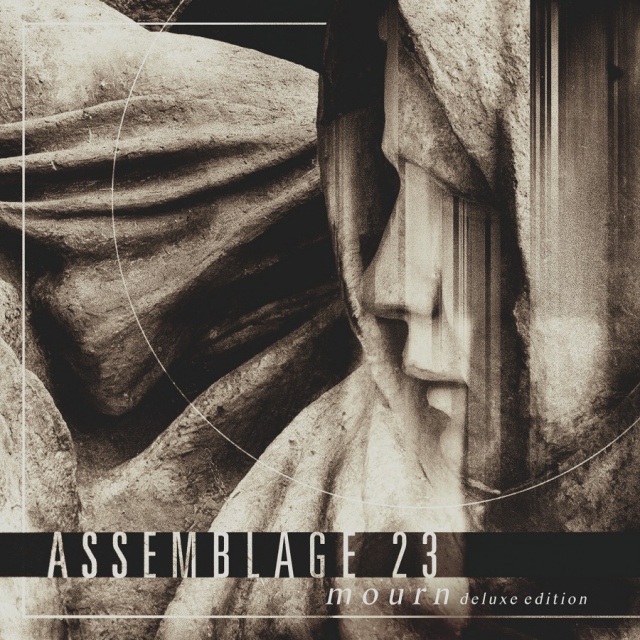 Assemblage 23 - Mourn
Assemblage 23 - the one man project created by Tom Shear, combines genre-expanding electronics with intensely personal subject matter. The phenomenal new album 'Mourn' is a standout in Assemblage 23's extensive catalog. Beyond the trappings of modern EBM and Industrial, ...
» Read all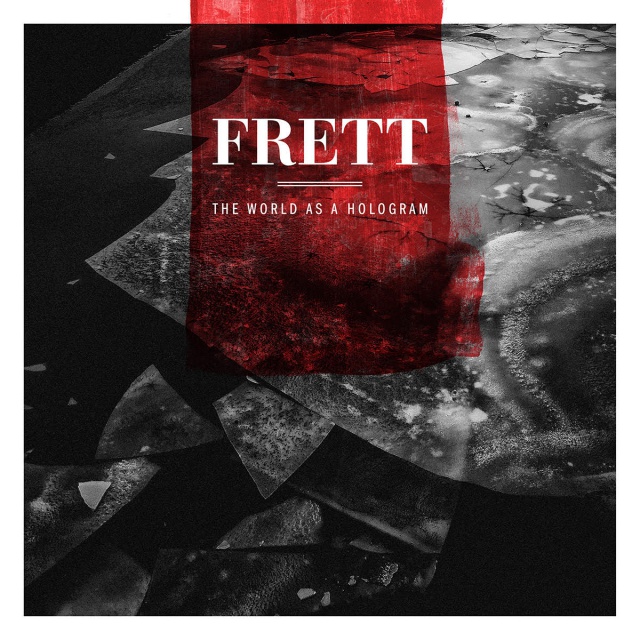 Frett - The World as a Hologram
FRETT is a new solo project by Maciej FRETT of Job Karma and 7JK, curator and director of Wrocław Industrial Festival, Wrocław Underwater, and Energy of the Sound, as well as organiser of concerts under the Industrial Art brand, active on ...
» Read all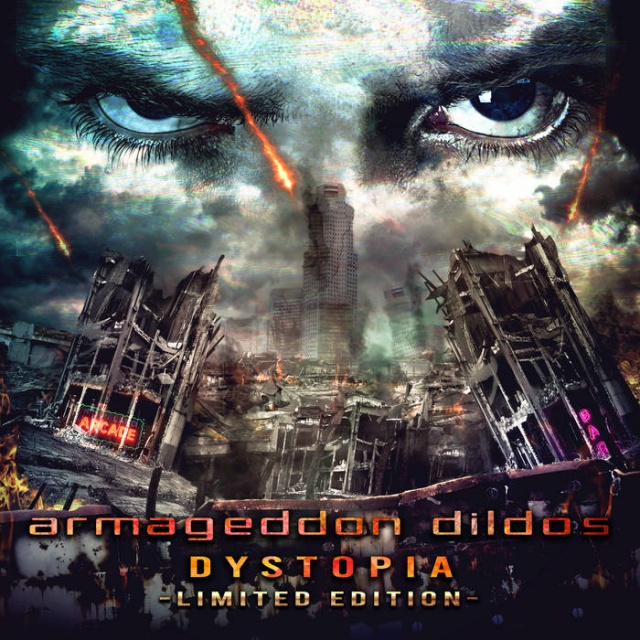 Armageddon Dildos - Dystopia
Düsseldorf leading EBM act Armageddon Dildos launch a new tour de force with their 14th album! Armed with punishing beats, powerful melodic hooks, upbeat sequences and gritty dark synths, Uwe Kanka takes his megaphone and protests loudly and without restraint ...
» Read all
» All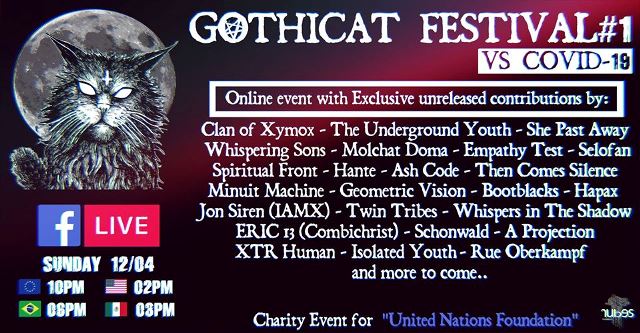 A sign of our time - Gothicat Festival#1 live stream
Our world, the one we know so well, has undergone an amazing transformation. A terrifying transformation. SARS-CoV-2 coronavirus has wrecked the world of concerts and club events. However.. when will be born problems. We will find solutions and so: Gothicat Festival #1 is an online charity event make to fight the Covid-19 virus, 2 hours of unreleased and never seen before live video clips from the best darkwave/goth acts from ...
» Read all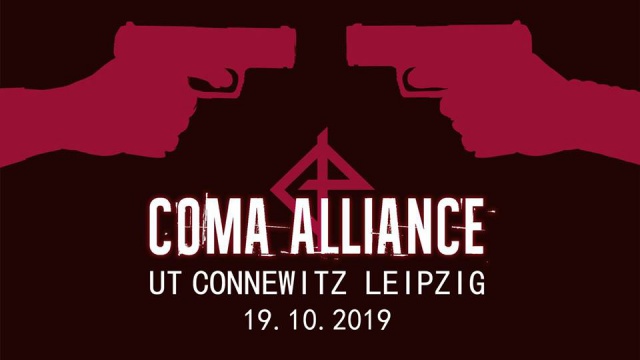 Coma Alliance
The magic of concerts in small clubs... I like festivals, but they are much less personal than the events organized in cozy, atmospheric places, especially if the stars of the evening play without any supporting bands and there is no limit on the amount of time they can spend with their audience. It is then certain that we all meet only to enjoy each artist's music, without the time limits ...
» Read all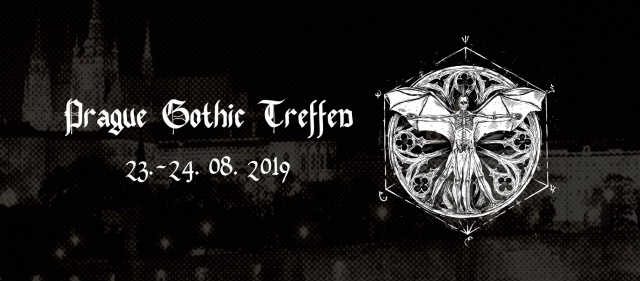 XIV Prague Gothic Treffen
On August 23-24, the 14th edition of Prague Gothic Treffen took place. The line-up was very interesting, so the audience was pretty huge and there was a crowd at the concerts both on Friday and Saturday. The event was organized in three locations, but close enough that moving between them was not a problem. On Friday we had a chance to see Das Funus, Lakha Muza and, ...
» Read all
» All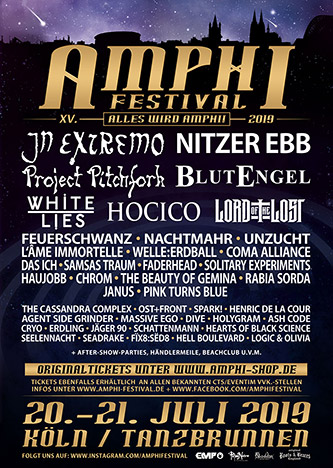 Amphi Festival 2019
On 20-21st of July in Cologne, Tanzbrunnen there will be the 15th edition of Amphi Festival. The event has a long and rich history and is renowned for fantastic atmosphere, perfect organization and beautifully located venue. The festival takes place ...
» Read all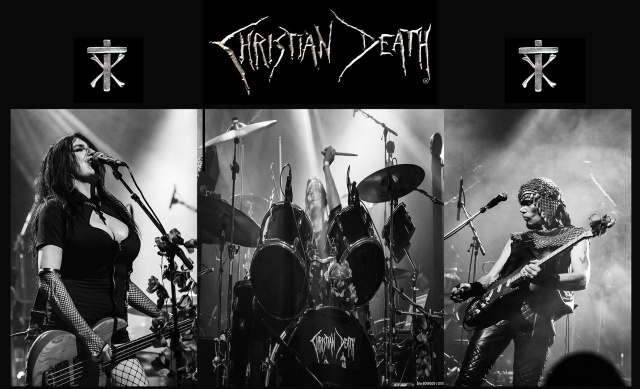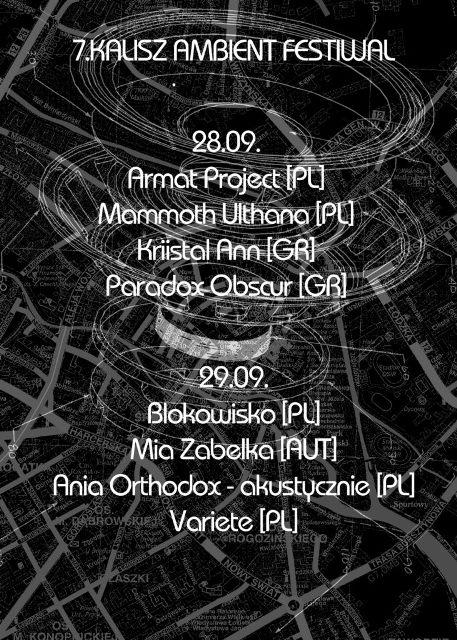 Kalisz Ambient Festiwal
Kalisz Ambient Festiwal is an event held in Poland for all ambient, electronic and experimental music fans. 7-th edition will be in third time at Arts and Culture Center in Kalisz, Poland. Line up: Kriistal Ann [GR] Paradox ...
» Read all
» All
What kinds of music we write about