Inertia - Repeat & Follow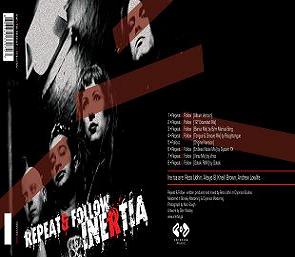 Reads: 2498 times
71%
Artist:
Galleries:
CDs catalogue:
The recording which promotes the eleventh album of Inertia band is an interesting foretaste of what the new release will bring.
At first sight, the two most attractive tracks on this EP are "Repeat & Follow"and "Fallout" – the first is the strong point in the album and electrifies with sound structures as well as the playing technique; the second one is just like an unusual fantasy, which develops with the progressing steady rhythm of the track, and constitutes a step into another, more unreal world.
The remix contents is rather boring. There are to many modifications and all of them are done in one way, which makes it difficult to pay attention to anything, and as a result the whole seems to be vague and shallow.
There is nothing else but to wait for the new material.
Tracklist:


01. Repeat & Follow Album Version
02. Repeat & Follow 12" Extended Mix
03. Repeat & Follow Bariuz Mix
04. Repeat & Follow Tongue & Groove Mix
05. Fallout Original Version
06. Repeat & Follow Endless Noise Mix
07. Repeat & Follow Virez Mix
08. Repeat & Follow Goteki Mix
Other articles:
Newest comments: