Interview with Anne Clark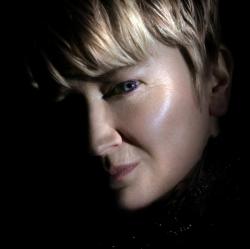 Reads: 6169 times
Artist:
Galleries:
CDs catalogue:
"I don't believe you should have a very narrow ear" - interview with Anne Clark
The interview was set during 15th edition of Castle Party Festival i Bolkow, Poland, on 26th July 2008. Anne Clark's show with guest act of Belgian project Implant was really a big event. It's enough to say the concert started with "Killing Time", of course in a new arrangement.


Apeiron: The very first question is simple: will we hear "The Healing" tonight during your show?
Anne Clark: Oh no!

A: Why? I love this song!
A.C: I have to say: this group, this project I've come to Poland with was really meant for just one remix to work with these guys, with Implant. There was no plan to two or to do any live work. But I wanted to come to Poland with my band.

A: It's a very good idea!
A.C: Yes. But for Christoph (Rakowski – AL), for the promoter it was too expensive to bring everybody here this time. So very quickly we made a set with Implant. It's only a short set so not everything, not every song can be in it. Sorry.
A: What about "Elegy For A Lost Summer"?
A.C: No! You see when I come back with the band hopefully next year then "Elegy…", "The Healing" they'll all be there. But this is really more electronic things for tonight. So you have to tell Christoph to bring the band…

A: So maybe next year?
A.C: I hope so. 


A: What about any acoustic concert? Have you ever played such concert?
A.C: I've done them in Germany and Austria in 2003 of all churches round Germany. Just for acoustic instruments. So yes, I mean again, if Christoph wants so – yes, I will agree.

A: So it's all depends on Christoph.
A.C: For this year – yes. I said: no more with Implant, next time it has to be with the band. So, it's his decision. If he wants to for us to come, it would be great.

A: Is it your first gig in Poland?
A.C: No, I played here once before in 1993 in Gdynia, upon a coast. It was a festival…

A: Do you like this place?
A.C: Bolków is very nice. Beautiful. I went for a big walk this morning up into the forest.

A: What do you expect from the audience here?
A.C: Oh… I don't know. Who knows? I'm more surprised that they want me here than I'm surprised at them. I don't know how they'll react to my music, but I was invited.

A: I know some people who have come to Bolków this year specially for you…
A.C: Oh! Wow! I hope, I don't disappoint them. Because like I say: it's not my usual concert tonight. It's a little bit different from usual. We have to see.
A: How do you remember your cooperation with Fading Colours on "I'm Scared Of" album? It was 9-10 years ago…
A.C: I love Fading Colours! I mean, I met them in 1993 at the festival. Leszek was taking us everywhere: from the train station to the festival... And "I'm Scared Of" is a great album!

A: Can we turn to the past for a while? You started playing concerts in the early 80's. The same time Depeche Mode began their career. And today: you are still the underground artist, but Depeche Mode knows almost everybody… How do you explain it and do you regret?
A.C: Do I regret? No, I think I'm very lucky anyway because I've been able to work with music for nearly 30 years since 1979. It's a long time to be working with music so I'm very lucky I can do that. Yeah, when I look at Dave Gahan and the problems new sound I think: it doesn't make him so happy. Yeah, I've had very big problems too with the music business but I'm just very happy that I can continue to work in music and to tour and to make albums and to travel to places like this. So I'm very lucky.

A: Does Anne Clark admire any artists?
A.C: Oh! Thousands! Hundreds of artists! Perhaps very obscure, unknown things. Classical, jazz and folk and every kind of music.

A: And for example what artist have you been listening to lately?
A.C: I've been listening to a lot of jazz lately. For example Wolfgang Haffner. The band Cinematic Orchestra. And Fleet Foxes. Every kind of music. Really. I don't believe you should have a very narrow ear. Music is so big in every form. You should be open to listen to every kind I think.

A: What is "gothic music" for you?
A.C: I don't know! You know, people come to me and they say: "Oh! This track is techno!" And I say: "?" And: "That one is house and this one is…" And I say: "Stop! I don't care!" It's just a music. That is important. I don't care if it's gothic, rock… There's good music and there's not so good music. That's all.

A: You are called "Queen of Declamation". What do you say for such words?
A.C: Oh, maybe… I don't think there is many people that do in the similar way to what I do. It's not so many.

A: You are special. I think from 80's there isn't any other queen or even princess in this dimension of music!
A.C: I'm getting old! (lol)

A: And in other words: my friend calls you "electric music rapper"… Do you like it?
A.C: That's funny! Interesting! Because when I went to America some years ago I was in Chicago. I was walking down the street. And I see in the distance this group of black guys… You know: glasses, blouses… And they stand up and they come towards to me and I think: "Uh…". And then they say: "Hey! Anne Clark! We really think what you do is very similar to rap." And it was really a compliment for me because there are so many gaps between black and white cultures. Maybe we can build a bridge to bring the cultures together. It is very special thing for me.

A: What can you tell me about your new album?
A.C: My new album is great! It's great! (lol) It's taking a very long time to release it for many reasons like I said earlier. I had some problems with the music business plus I was trying a lot of different styles, processes. "The Smallest Acts Of Kindness" is a mixture of very electronic and acoustic music and experimental things on it. I just hope, people enjoy it. And I hope to come back to Poland and perform the material from my new album.

A: What label has "The Smallest Acts Of Kindness" released?
A.C: netMusicZone. Very small independent label.

A: So your new album is finished.
A.C: Yeah. And it comes out on 26th of September.

A: To finish our talk, I'd like to ask you: what is music for you?
A.C: Incredibly important for me. All my life it's been very important… for every reason. It helps individually, it helps bring people closer together, it expresses what you can't express in language or maybe in other ways…

A: Is it the most important thing in the world for you?
A.C: Oh! The most important thing in the world? (silence) It's almost the most important thing.

A: Almost?
A.C: Yeah. Maybe. Maybe it is.

A: Are you happy?
A.C: At the moment I'm very happy. Not always. But at the moment. I shouldn't really be sing at the festivals like this. I should be unhappy! (lol)

A: You know, the audience here is special… I'm a little afraid how they'll react…
A.C: Oh! I'm prepared. (lol) Sometimes concert works, sometimes it doesn't work. You never know how the audience will react. But as I said I would prefer to play here with my band. But it was impossible this time. I hope people will be open. (lol)

A: I was looking for any information about you and your music in the Internet and I have to admit I was very astonished there is only few sites…
A.C: You got www.anneclark.com. And there is MySpace profile too. There's not been a lot of information together, but now around September there'll be a new, a better web site I think.

A: Thank you very much. It was really an honour to me to meet you.
A.C: Oh no! Thank you for the interview.
Other articles:
Newest comments: