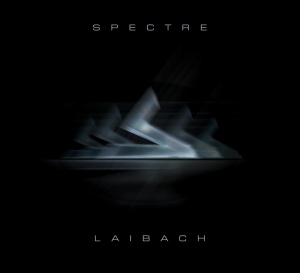 Reads: 2825 times
Artist:
Galleries:
Last topics on forum:
Ladies and Gentleman's - hats off!
Laibach
showed us again that they belong to the world top class. Many people have approached to "Spectre" as something too moderate ("laibachless") for average listener, but performances like this in Warsaw, should blow any concerns about making that kind of album. Of course for those who knows that Slovenian giant mostly from "Nova Akropola" and "Opus Dei" concert could seem boring (famous sounds of "Gebur Einer Nation" were not played), but for the rest - especially for the ones who are not stuck in industrial design from the 80s and 90s - it was a bomb. Let us be honest about
Laibach
they are no logner a "Source" industrial, now they are A grade of EMB - solid portion of ambitious electronic. In this context, "Spectre" is a incredibly energetic, emotional bomb. Hold on for a sec before we go to the main course, we should mention something about support. Which was an ideal prelude to the events of that night. Support this was a neofolk multi-instrumentalist
Jordan Reyne
from New-Zealand. If you watched "The Lord of the Rings" you probably know her voice cause one of her songs appeared on the soundtrack. When I saw and heard her style, my first thought was: this is a guitar version of Sieben. Just like him she uses a loops of melodic lines played either on guitar or vocalized. Most of them was very sad and rich of the molar chords. Well it`s just her style. It worth to mention that crow really fall in love with her person. Although her compositions had a bitter tone - the author herself was, to put it simply, extremely overjoyed. The audience was really excited about her songs and her attempts to say something in polish - they were good by the way.
The whole show began at 8:00 p.m but
Laibach
appeared on the scene an hour later. Many people was getting angry about it, it was a huge break between two performances, but when the first keyboarder showed on scene, the audience was getting excited and wave of applause has started. After a while we could hear the first sounds of promising power explosion that was coming. During the intro appeared on stage another members of the collective - second keyboarder, then drummer. When
Mina Spiller
came out from behind the scenes , sounds of applause were getting louder. The last one who came out on the scene was
Milan Fras
- the icon of the band.
After a little bit too long intro, came time for the proper songs. And this is where musicians from
Laibach
were holding to their nonconformity, instead of playing the energetic songs from "Spectre" - probably to confuse the audience, they began to play a little-known a relatively calm tracks. But as the saying goes: third time lucky, when people heard the first sounds of "Eurovision" they were going crazy (in the positive sense) and this state lasted until the end of the show. Anyway, shortly after it came the next bomb - track number 5. which was "No History" the most dubstep song from album "Spectre". If someone thinks that the studio version has the power - I strongly recommend to listen live version - ecstasy guaranteed. Before the intermission, participants had opportunity to listen to: snappy "We are Millions and Millions are One", legendary "The Whistleblowers" and soft "Koran" which closed the first part.
After such a dose of energy, 10 minute break was too much for emotions hungry audience - emotions that they finally got. The main motive of the second part was mini-album "Warszawa 1944" issued by the National Ministry of Culture. On the scene appeared a men who was responsible for most vocal lines on "Volk", and for "polish" vocal on
Laibach
version of "Warszawskie Dzieci", which turned out to be the highlight of the second part. Applause and cheer with no end. It shouldn't be surprising - to see
Milan Fras
melodeclamation of this song which close to most poles hearts it is remarkable. But
Laibach
is a
Laibach
they did not want to end their performance just like that. So, finally came time for absolute masterpiece - "B Mashina". Sublimity was present in the air everyone was breathing it. It is really hard to find proper words to describe atmosphere of that moment, that limitless energy. Real Dionysian frenzy - using the terminology of modernist art. Generally, in this part also appeared " See That My Grave is Kept Clean" and "Alle Gegen Alle".
It wasn't enough for the audience - they demanded an encore. Finally after long and intensive applause came keyboardists. He used sampled phrases to command people what they should do. The audience, of course, enjoyed that game then suddenly band played well known "Tanz mit Laibach" and "Das Spiel ist Aus". Those two songs turned concert into pure EBM party ( although it was difficult to see people dancing industrial dance to them). Still it wasn't enough for participants of show, they wanted so badly famous cover of "Opus Dei", unfortunately
Laibach
did not played that song - instead on the second encore they played "Slovenia" from album "Volk". Perhaps some "distaste" remained - but it is too big legend to be mad about it, especially after such a successful performance. Is there something bad what I can tell about the whole show? Yes, there is - in my opinion sound system could be a bit better, cause sometimes sounds was not affluent. It was rather operators fault than band itself. On the other hand, it was quite hard to catch for the average listener. As for the
Laibach
- I really regret that they didn't played songs from "Spectre" such as: "Eat Liver", "The Parade" and "Love on the Beat" which I love. But it was totally worth it.
Laibach
may be old or the play more accessible, but it is still the same unique and impossible to imitate
Laibach!
I have a felling that this Slovenian collective will surprise us.
26.03.2015
Other articles:
Newest comments: