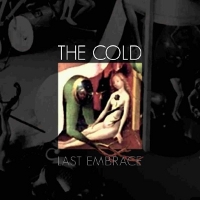 Reads: 3157 times
80%
Galleries:
Last topics on forum:
Your soul grows warmer while listening to The Cold (paradoxically). Despite the fact that the Germans use not that overly revelationary methods and patents, which have been known for 30 years now anyway, Last Embrace turns out to be more that just an endurable record. The album features 10 genuinely great-arranged pieces from the borderland between post-punk and new wave. This constitutes a particular sort of sound amalgamation which will suit tastes of the fans of both genres. The whole lasts circa an hour. At times a sort of boredom wafts in, some far too long moments also occur every now and then - however, it does not impinge drastically on the perception of the record. The tracklist opens with Profane Advice, a truly energetic song from the borderland of the early Joy Division sound (pay attention to the guitar inserts in the style of Bernard Albrecht and slightly nervous sound of the bass guitar). The next track, mainly based on a catchy riff, is What Would You Say, complemented by gothic-sounding keys in the background. The third on the disc is a composition entitled Just For Tonight - an expanded (lasting over 7 minutes), somewhat grandiloquent piece with the lyrics sang with pure passion by the leader of the band Uwe Liebscher. Another song - Vicious Circle - comprises a return to the zestful way of playing. Without extraordinary sensations, yet efficiently and with panache. Pain Is Still Inside alludes to the sound of The Cure, featuring a truly captivating melodics and modern style. Farewell alike - a nostalgic ballad, of whose authorship Robert Smith himself might have even been suspected. Seaside Vacancy and I Don't Wanna constitute two "fast", beloved by radio classics, created in a voguish indie style. They are followed by a little feast - a cover of Pink Floyd - Set the Controls for the Heart of the Sun. Tribal rhythms (whoever still remembers Savage Republic!), dark and gloomy atmosphere, the connection of guitars. Almost 8 minutes of the ardous tension-building. And the final, full of grinding, thwacks and squeaks. Honestly, if the gents have intention of following the trace marked by Set the Controls on yet another record (the third one)... I will certainly become a fan of The Cold. The album garlands a composition entitled Reason, which brings to mind the work of Death in June - chiefly due to the sounds generated by the keyboardist of the group, Timo Schardt. The outstandingly melancholic lyrics perfectly correspond to the music of Last Embrace, at times taking form of a personal confession (like a deeply touching monologue to "an old friend" in Farewell) or an apt commentary on a consumptive and hedonstic style of living (Vicious Circle, for instance).
Tracklisting:


01. Profane Advice
02. What Would You Say
03. Just for Tonight
04. Vicious Circle
05. Pain is Still Inside
06. Farewell
07. Seaside Vacancy
08. I Don't Wanna
09. Set the Controls...
10. Reason
Other articles:
Newest comments: