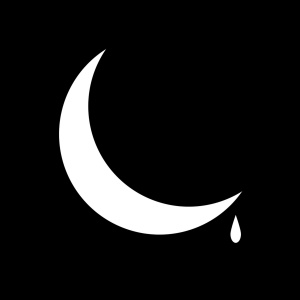 Reads: 1617 times
95%
It is rare to have an opportunity to commune with such gems as "Nežinau" - especially when these pearls come from behind our north-eastern borders. Do you know some Lithuanian musicians oscillating stylistically near dark independent? No? Then you have to acquaint with Vilkduja!
Well Vilkduja is a lo-fi/neofolk project founded by Povilas Vaitkevičius in Vilnius, and the "Nežinau" is the fourth album in his achievements. About character of the musician I cannot say anything more than that he regularly occurs on Mėnuo Juodaragis, and in his head he has very concrete and original artistic vision. His most famous (as I believe) song is "Dovanok Man Akivarus", which even has a recorded music video.
But I do not want to write here about Povilas – but about his opus magnum. It just happens so that "Nežinau" is a visionary and an absolute thing. There are no bombastic songs, nor severe metal guitars. Instead, we get a calm noise (sic!) filled here and there with synth-pop and of course, aforementioned, being the core of entire project, neofolk. It is true that it is interesting? And that is not all!
You cannot actually say a bad word about the album; each song is unique, every "dirty" sound is intentional and only adds charm to individual compositions. Vocal is not the cleanest either - we are dealing here with strongly distorted sound, which has to be considered as a plus, because in this form it adds more depth and flavor to the tracks.
If I had to describe each song with a single, appropriate sentence, I would say that:
"Ounėm" is mainly firm, almost marching intro;
"Jura kartu" is something in a kind of transient memories;
"Dauguma" is quite fast, bouncing miniature;
"Kai žydi gėlės" is a drawing marriage of danceable synth-pop with guitar in a style of first recordings from Neutral Milk Hotel;
"Demonai ir dovanos antrukart" is unravelling gradually, electro-folk creation;
"Kai žydi Kates' - well, here I refer to Sonic Youth and recorded by them some time ago, interludium titled "Scooter+Jinx";
"Utopija" is a sad, poignant to its depths ballad;
"Ak, blizgesy..." is quite overwhelming, slow noise like near to drone in its stylistics;
"Jelle kieri stjaa (Uruz)" it would easily find its way on The Residents debut – it is simply a darker version of songs from "Meet the Residents";
"Velniop" is pure, petrifying mystery;
"Ci ci ci" is a melancholic, slightly pathetic ending.
Theoretically I could write more, but "Nežinau" is the material to be listened to, not to be described. Such good music should defend itself. The only thing I can regret is that I do not understand the sung words, while these, every single one, are Lithuanian words, and translations, even in English, are not so common. But it does not bother me in enjoying this musical feast.
And yet such a small note in the end: in search of new rhythms, do not be afraid to follow the East. Their local music is not weak; on the contrary – it is brilliant... only greatly underestimated...
Tracklist:
01. Ounėm
02. Jūra kartu
03. Dauguma
04. Kai žydi gėlės
05. Demonai ir dovanos antrukart
06. Kai žydi katės
07. Utopija
08. Ak, blizgesy...
09. Jelle kieri stjaa (Uruz)
10. Velniop
11. Ci ci ci
Other articles:
Newest comments: