Einstürzende Neubauten - Lament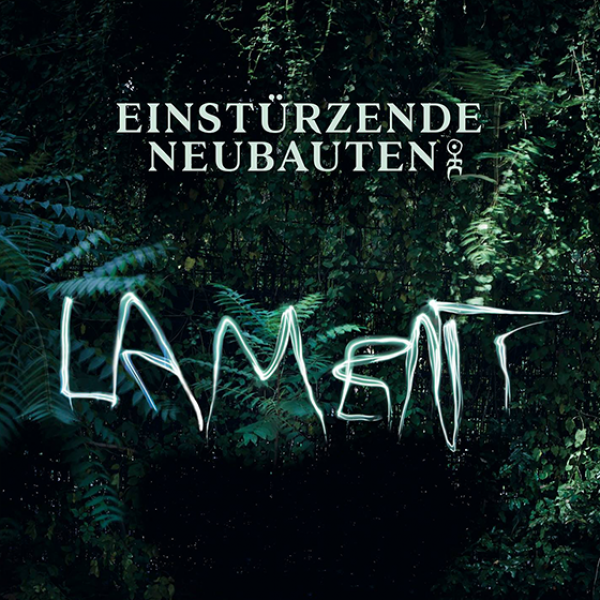 Reads: 3440 times
78%
Artist:
Galleries:
CDs catalogue:
Last topics on forum:
And so it happened!. After 7 years of waiting, gentlemen's from Einstürzende Neubauten released a new album. Is it on the same level as the previous ones? Yes and no ….... Why?
Avant-grade works has always been difficult to review. They try to overcome certain adopted conventions and for this reason, their reception is always mixed - some hate it and some love. The difficulty of rating was, so to speak, directly proportional to the degree of "strangeness" of given track. What's more, the avant-garde artists were always playing wit a sense of good taste (for example Piero Manzoni), therefore many has been asking about condition of art. Dadaism was the most interesting creation of avant-garde artists in twentieth century, whose echoes are still present in music - event that popular. How does this apply to Blixy and colleagues? Well "accidentally " (read: insufficient funds) simple German post-punk band began to realize dadaistic idea of making art from waste. In the perspective of time it has been a milestone in the music industry, Neubaten is considered as classic of industrial. OK, that's enough of history - time to answer the question posed above. Why is it so hard to compare "Lament" to other band's albums? Form is the reason…
Neofolk dominates on album and it is not a exaggeration. That's right ladies and gentlemen - neofolk! I think that over these seven years, Blix and Hacke must have been studding works of bands like: Blood Axis, Von Thronsthal or Death in June. Lyrics with poetic description of Europe before 1914 proves that. Of course there is another side of the coin - the music...
Two important facts:
1.Neubauten has never recorded a strictly weak album.
2."Lamanet" is certainly not the weakest point in their discography
I must say that I put off listening of this position many time, and my friends opinions were not very optimistic. Somewhere deep down in my soul, I've got that feeling that collective had aged, and the contents of disc will be bunch of crafted tracks. Fortunately, I was wrong about it. Artistic spirit is still present in tracks, but some ideas and solutions are lame. The first sin of "Lament" is "Hymnen", which turned out to be - attention - cover of the UK national anthem.... with revised lyrics! If we consider resonance of the album, it can be justified, though this not appeal to me.
The second sin is: using autotune in "The Willy - Nicky Telegram". Mr. Bargeld, why? It just sounds wrong,, that's not how it's done! I understand this technology can be tempting, but why use it in so primitive way?
Third sin and probably the biggest mistake: putting melodeclamation on track called "Der Beginn Des Weltkrieges 1914". Ah! - it turns me when I think about those cries and long. The idea of creating music with silence is a noble idea - I think we can all agree - but in a such a way? Under the name of Einstürzende Neubauten? It is a misunderstanding!
Defects and defects but Enough! Time to say something good (as I wrote before, this is not the weakest point in the band discography).
Hmm...... Intro! Yes, exactly - the Intro! "Kriegsmaschinerie" is a great return to the days of "Kollaps", we are dealing here with chaotically built composition based on cacophony, which brings thoughts about accomplishments (as early as acoustic) of Merzbow. Next point in the album is "On patrol in no man's land" - relatively calm and very warm song, which is above average thanks to the additional bassist vocal. I admit that I took Hacke's vocal as Cave's vocal, but later I shook off from this illusion. Let us move - the third advantage? Divided into three parts, the title track "Lament". Here we can hear obvious references to martial industrial scene. The third piece titled "Peter Pecavi" thanks to background voices could be placed on "Nova Akropola" by Laibach.
In fact, as I already noted above it is difficult to rate "Lament" as another work of German collective. They themselves are not helpful, cause they make a statement that this material is suited to be listen on live. As for me, I say this album ranks somewhere between "Perpetuum Mobile" and "Alles Wieder Offen". Is this sentence explaining a lot ? I don't think so. After all, we all know that every album by Neubauten has as many enemies as supporters.
P.S. I specially haven't written about lyrical side of album. If someone is curious, then I invite you on the band official site where full interpretation of "Lament" awaits you.
Tracklist:
01. Kriegsmaschinerie
02. Hymnen
03. The Willy - Nicky Telegrams
04. In De Loopgraaf
05. Der 1. Weltkrieg (Percussions Version)
06. On Patrol In No Man's Land
07. Achterland
08. Lament: 1. Lament
09. Lament: 2. Abwarstsspirale
10. Lament: 3. Peter Peccavi
11. How Did I Die?
12. Sag Mir Wo Die Blumen Sind
13. Der Beginn Des Weltkrieges 1914 (Dargestellt Unter Zuhilfenahme eines Tierstimmenimitators)
14. All Of No Man's Land Is Ours
Other articles:
Newest comments: