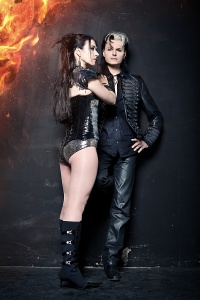 Reads: 12781 times
Artist:
Galleries:
CDs catalogue:
Last topics on forum: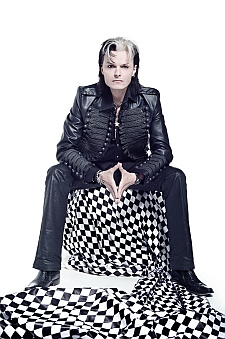 The lead vocalist of Lacrimosa, Tilo Wolff talks about their new album "Revolution" released a few days ago and about the forthcoming
Tour: Revolution
which is going to start on 23rd September 2012 in Poland.


1. Your autumn tour is going to be special: longer set list, concerts in two acts. What lies behind such an idea?
TW:
The idea was to present the people some different kind of show equally to the albums name "Revolution". Plus with such a long set we have more time to present also older songs during this show!
2. How do the preparations for the tour look like? Do you have any fears or do you rather feel confident?
TW:
Since I am still very busy with everything that comes with the release of the new album I didn't find the time yet to thing about the tour on an emotional basis which is good though because I want this tour to happen on stage and not before in my mind, know what I mean?
3. The tour starts in Poland and You have already performed in here. How did you like it? Do you have any special memories? And what are your expectations concerning the forthcoming concerts?TW:
I like it very much in Poland! This is the reason why we start the tour there. The audience is always very friendly and warm-hearted and on the other hand very intense in their expressions. Our audience in Poland knows how to party as well how to listen and feel the emotional side of LACRIMOSA!
4. Can you say something about the general idea of your new album? What was your inspiration? What is this revolution about? What are you fighting for?TW:
I think that we are living in a society in which we humans are not really welcome with our needs. We shall be functionable and stay calm doing our duties. People don't care about themselves and their inner feelings anymore. Instead of listening to the heart they are listening to what others say about them and try to give everything to gain a good image, power and attention. I think it is time to ask ourselves again, if we are happy with this kind of society that we built!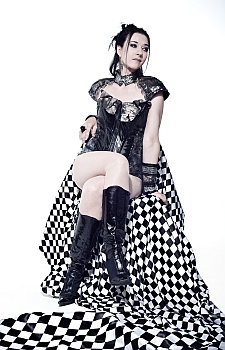 5. Which of the tracks on Revolution was the most difficult for you to create and record?
TW:
That was "This is the night" because it is the most emotional song I've every written plus one of the most complex compositions if you lend it a second ear.
6. To whom the music from your new album is addressed? Is it characteristic for Lacrimosa in terms of the sound?TW:
To everyone who is not afraid of listening to music that goes against the mainstream and is not so very easy to consume!
7. Let's talk a little bit about the special guests who took part in the process of creation of your new album "Revolution". How did it happen that you cooperated with Mill Petroza (from trash-metal band Kreator) and Stefan Schwarzman (from heavy metal band Accept) and why them?TW:
Mille was visiting me and while spending the evening I played him the song "Revolution". He liked it very much and right away asked if he can play it. After we did this there were more and more songs that we recorded together and afterwards I though it would fit very well if Stefan would play the drums since we've been talking about a collaboration since two years after we played a festival together in Poland.
8. How would you encourage a potential listener to get to know Lacrimosa's creative output?TW:
Open a bottle of red wine, relax and just let yourself flow into the music!

Thank you very much for your time and answers. Maybe you would like to say something to our readers to sum up?TW
: I am very much looking forward to this tour with this concept of playing an extra long show devided into two acts. This will be unique and I hope we all will have great nights during this tour!
Pages:
Other articles:
Newest comments: