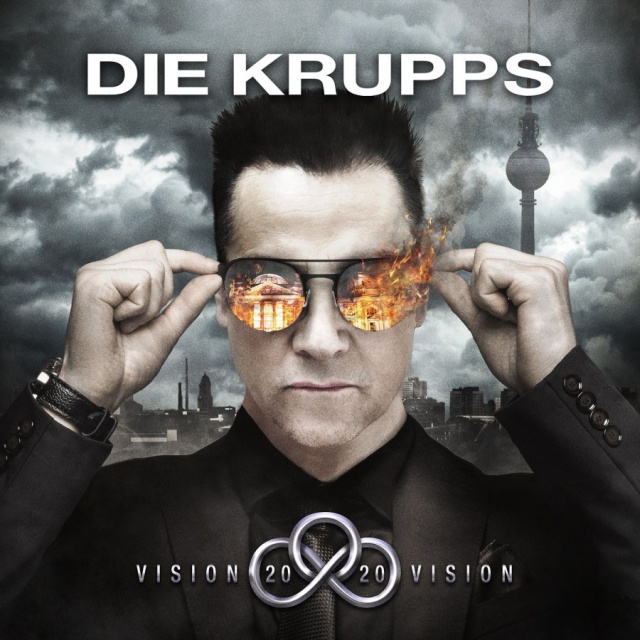 Die Krupps - Vision 2020 Vision
2019-11-08
(
News
)
Die Krupps mastermind Jürgen Engler is a visionary who has had a lasting influence on the music landscape for decades. In the late 1970s, he was among the first German punk rockers with his band Male In the eighties, he formed Die Krupps, a driving force of the industrial and EBM movements.
When this scene was taken over by the mainstream in the nineties, the group from Düsseldorf integrated tough thrash guitars into their sound and became, along with Nine Inch Nails and Ministry, the most important source of inspiration in the electro metal genre and also influenced numerous bands of the Neue Deutsche Härte (New German Hardness), inspiring a genre that produced acts such bands as Oomph!, Eisbrecher, and Rammstein.
Die Krupps is now a name synonymous with the electro-industrial-metal & Neue Deutsche Härte genres. Since its formation in the early 80s, Die Krupps has constantly evolved, using synthesizers, metallic percussion, heavy guitars to create it's own brand of metal-machine-music. On Vision 2020 Vision, Die Krupps shows once again why it is an everlasting, driving force in the industrial and EBM movements.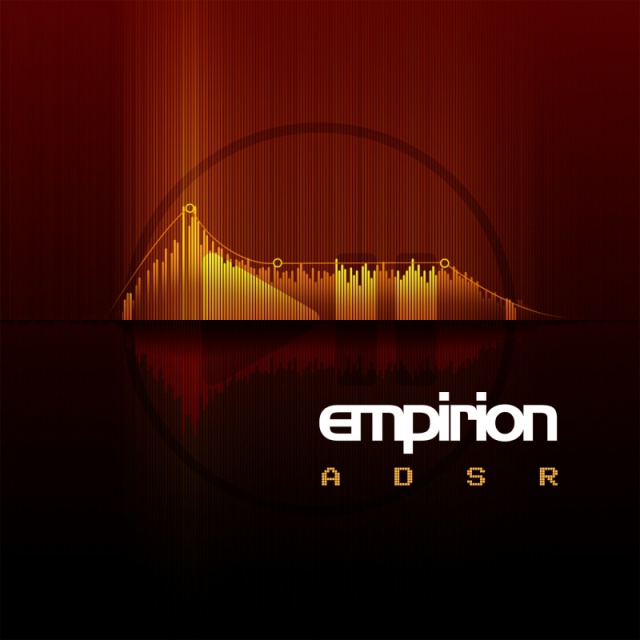 Empirion - ADSR
2019-11-04
(
News
)
Empirion carefully load the second round into the chamber of their electronic muzzle-loader. The second Single from their album "Resume" is called "ADSR", an abbreviation for "Attack, Decay, Sustain, Release". These are the four components that determine the rise and fall of a musical impulse from pressing the key to Silence:
Attack
is the time required for the initial rise in level from zero to peak, starting with pressing the key.
Decay
is the time it takes to pass from the attack level to the intended sustain level.
Sustain
is the level during the main sequence of the duration of the sound until the button is released.
Release
is the time it takes for the level to drop from sustain level to zero when the button is released.
These four parameters can be used to individually compose and modify sounds, especially in the field of electronic music. It is one of the essential creative playgrounds for anyone involved in electronic sound design.
This design philosophy culminates with the second single A-side "ADSR", an EBM/Techno grenade of the first rank, for which Empirion have also brought some great remixers to the start: Cubanate, Leeroy Thornhill (SmashHifi, Ex-The Prodigy), Seething Akira are some of the remixers who tried their hand at "ADSR" on the single. Together with Xavier Morel, who delivered a great rework of the albums "Too Many Masters", two of their own mixes and an exclusive B-side called "I Just Like The Noise", Empirion are once again shooting an excellent package at their crowd.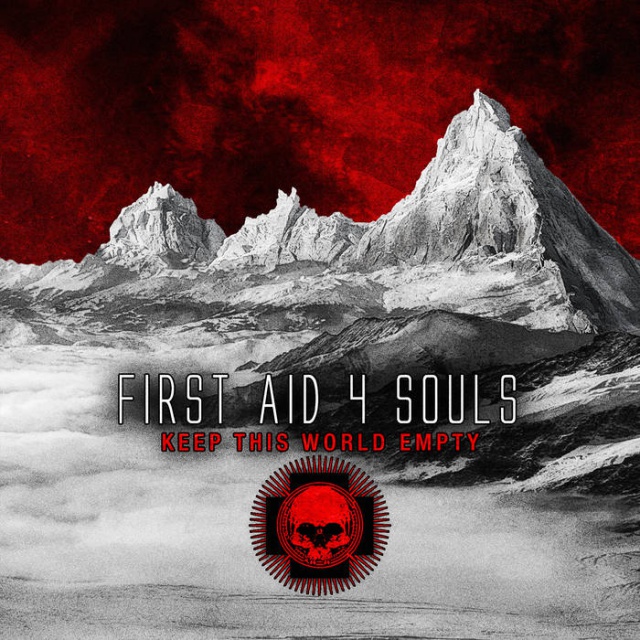 First Aid 4 Souls - Keep This World Empty
2019-10-25
(
News
)
Veteran Hungarian artist István Gazdag has been active in the avant-garde electronic / industrial scene since the late 80's with numerous and quite diversified releases on various labels under his belt and some amazing remix work for legendary bands like Coil, Soft Cell, Test. Dept., Cabaret Voltaire and Einstürzende Neubauten. In the last few years, he joined hands with US-based singer Mortum who brought a darker dimension through his harsher vocals and darker lyrics to their now common project First Aid 4 Souls.
Their new album "Keep This World Empty" is their most striking and achieved production to date. First of all, the entire album conception is based on the Russian contemporary novel "Ice" written by Vladimir Sorokin. Song after song, we follow the book's awakening process, the emotional evolution shifting the mental levels of the human mind eventually influencing sensory perceptions and physical conditions. The album reflects the unavoidable collapse of our faulty human society that gets caught by an icy blast abruptly plunging the Earth into a frozen and rigid state where arts and values fade into oblivion, where the human snake ends up biting its own tail…
FA4S stands out as unique in their genre by always building strong conceptual musical art with no compromise and in constant relation with intellectual sources of influence. They design unpredictable and highly addictive electronic art for hearts & brains… They enjoy taking their audience by surprise, challenging ears and minds by mixing dense atmospheres and vicious dark melodies with powerful vocals, harder upbeat moments with a brutal edge and a hypnotic coldness. And it's no surprise that they are compared to such diverse bands as Skinny Puppy, Laibach, Clock Dva, Front Line Assembly, X-Marks The Pedwalk, Project Pitchfork!
Open your senses and let the ever-evolving project of First Aid 4 Souls feed you with icy old school Electronic Body Music with occult science behind. Uplifting!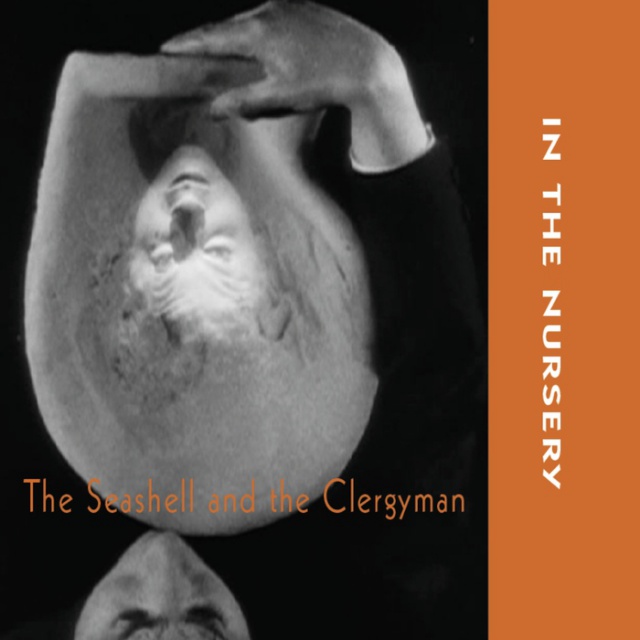 In The Nursery - The Seashell & the Clergyman
2019-10-22
(
News
)
In The Nursery announce the release of a new soundtrack album - 'The Seashell & the Clergyman' - the 9th in their Optical Music series. Widely recognised as the first surrealist film, 'The Seashell and the Clergyman' is a complex, controversial and multi-layered film directed by Germaine Dulac, from an original scenario by Antonin Artaud. Back in days it was banned, stated as "If there is a meaning, it is doubtless objectionable".
Listed as one of the great Feminist Films, the movie is described as "a visually imaginative critique of patriarchy – state and church – and of male sexuality."
In The Nursery's new score sonically reinterprets the inherent symbolism of the film, utilising sound design and experimental recording approaches.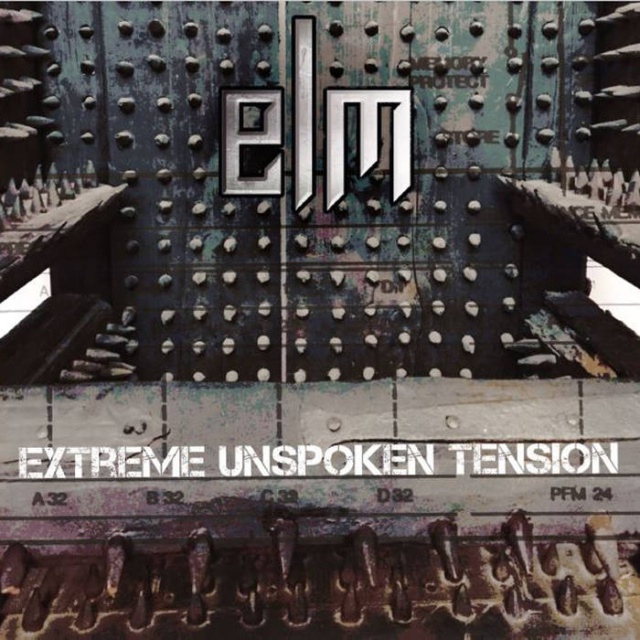 ELM - Extreme Unspoken Tension
2019-10-18
(
News
)
With his new 13-track "Extreme Unspoken Tension" album, Swedish veteran and one-man assault squad Peter Elm sets the bar of top notch old-school EBM with attitude one level higher and signs here a true classic Electronic Body Music album to be classified just between Nitzer Ebb's "That Total Age" and DAF's "Alles Ist Gut"!
3… 2… 1… GO! The new ELM is here! Go grab it before it grabs you!
The opening "Redemption" directly sets the mood and plunges you in a tense, weird and menacing atmosphere à la "Clockwork Orange" lead by Laibach-ish martial beats and narrative vocals. Paranoia then sets in a bit deeper in your flashing mind with "Apocalypse 20160703", an even slower and almost decadent trip hop electro cut, that sucks you up like a hidden merciless dark worm. And that's exactly at that very uncomfortable moment of doubt that ELM grabs you by the throat and shakes your ass with the stomping straightforward EBM hit "Death Of The North"!
Our favourite unstoppable EBM-hit machine is back: harder, darker and stronger! And the fireworks simply continue with the powerful "Cut You Down", the very Nitzer Ebb-ish "Deathbed Love" and its heavy baseline or yet the relentless explosion of rage of the turbo cut "Mindgame".
And it's when you are reaching that poignant breathtaking climax that leaves us wondering what could still come next, that this roller coaster album throws you, half-suffocating, in an unexpected vertiginous fall from "Altitude 100", an intimate and viciously addictive melodic synth pop song. But the dancefloor assaults rapidly take over with the raw "Distracted", the hypnotic aggressive new club hit "Thoughtcrime" or the amazing "Switching Addictions" that is bound to become a true classic electro tune with its refreshing tone.
"Extreme Unspoken Tension" then makes another unpredictable u-turn and trashes you the straight and unpolished old-school EBM "War Machine" scud in the face, followed by the extremely powerful "Violent Heart" and the closing uncompromising anthemic "Smother Box" that eventually punches you knockout once for all.
And once you regained consciousness from that sonic blackout, your brain obsessively orders you: Repeat – Repeat - Repeat… And you just play it again… and again… and the roller coaster brings you up and down on that ever-looping ultimate journey into Electronic Body Music realms.
Consume without moderation and at maximum volume. Brace for impact!

Inkubus Sukkubus - Lilith Rising
2019-10-15
(
News
)
Once more and again Inkubus Sukkubus release an album, and once more and again it is the kiss of the dark divine. 'Lilith Rising' is the 25 th album by the band, and 2019 marks 30 years since their formation, way back in the summer of 1989.
The new album delivers the promise of the dark supernatural world of Inkubus Sukkubus. From gentler moments of acoustic Horror Folk to the Electric Hellfire of the title track, Inkubus Sukkubus shine relentlessly. The album is a dark voyage through love, lust, cruelty, fear, revenge, agony, joy, cruelty and ecstasy, taking the listener to a shadowy world of exquisite gothic beauty, unbridled sensuality and gloomy melancholia.
'Lilith Rising' is again proof that Inkubus Sukkubus, after three decades, are still burning brightly.