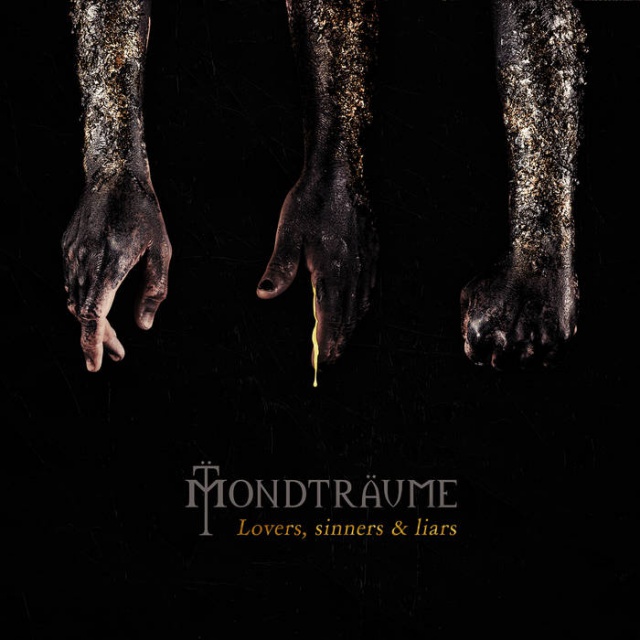 Mondträume - Lovers, sinners & liars
2019-06-24
(
News
)
Ladies and gentlemen, the wait is over: the new Mondträume is here! And it seems that anno 2019 is bound to be a particularly good synth pop vintage… With their previous and highly successful "Empty" album, the Spanish duo established themselves on the top of the dark electro pop scene next to other acclaimed acts in the likes of De/Vision, Beborn Beton, Melotron, VNV Nation, Mesh.
With "Lovers, Sinners & Liars", Pikotto Vond Mond and Damasius Venys plunge us once again into the noir depth of their abyssal work made of highly melodic synth lines, darkish atmospheres and captivating emotional vocals. Still hovering between slower intimate synth pop songs and more dynamic upbeat club tracks, this new album tells 12 peculiar stories, 12 moments of life you can easily relate to, recognizing personal experiences of love, hate, sadness and death. Aren't we all lovers, sinners, and liars at times?
Damasius' so unique and characteristic voice sounds more expressive and melancholic than ever and beautifully merges with Pikotto's edgy electronic sequences, punchy beats and echoing ghostly synth layers. A true synth pop chef d'oeuvre featuring both great singles "Still Beating" and "Free", a tearful cover version of "Lament" (The Cure) plus many new electro pearls to discover without delay!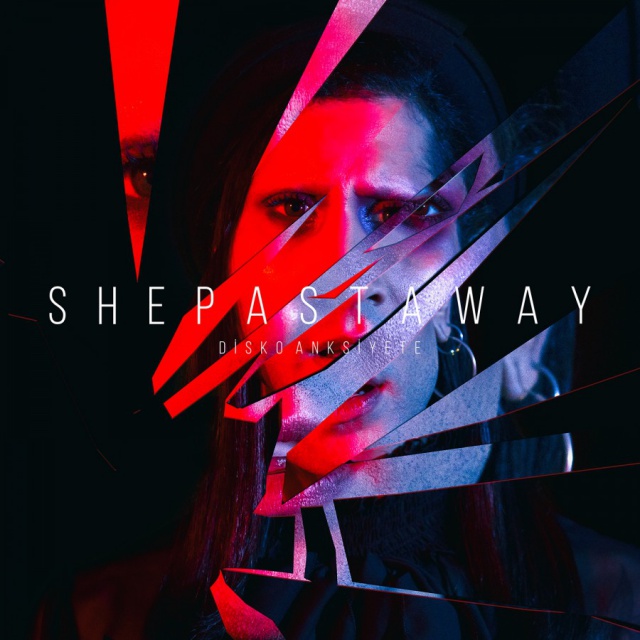 She Past Away - Disko Anksiyete
2019-06-20
(
News
)
A stunning blend of post-gothic rock, dark wave and dance rock, Turkey's She Past Away presents the beautifully melancholic new album œ'Disko Anksiyete'. With influences ranging from post punk and the cold wave of the early eighties, with touches of New Order and Joy Division to The Sisters of Mercy and Killing Joke, She Past Away's black-clad pastiche also artfully incorporates touches of Grauzone and D.A.F., spun into a new and innovative direction, coupled with an exotic Turkish twist.
Originally from the city of Bursa, now based in Istanbul. The duo of Volkan Caner, a uniquely gifted musician, and Doruk Ozturkcan, a charismatic and talented producer, forgo the simplicity and traditionalism of much so called goth rock and adopts a more avant-garde set of sensibilities and diverse influences to create a new take on modern gloom. The music features elements of 80's wave and post-punk guitars, accompanied by retro drum machine beats. The vocals perfectly compliment the dark, minimalist and poetic lyrics, where sentimental anxieties, nihilistic thoughts, and questioning taboos and existence are ever present. She Past Away'™s lyrics are entirely in Turkish, as the band feels "the œonly language that you really feel is your mother tongue... We believe that we definitely better express all the difficulties of the daily life in Turkish."
She Past Away is driving, it is mesmerizing. It is a haunt. 'Disko Anksiyete' is the exploration of the dark and mysterious soul, where the strange accidents of fate find through these songs their way to our hearts and to the dance-floor.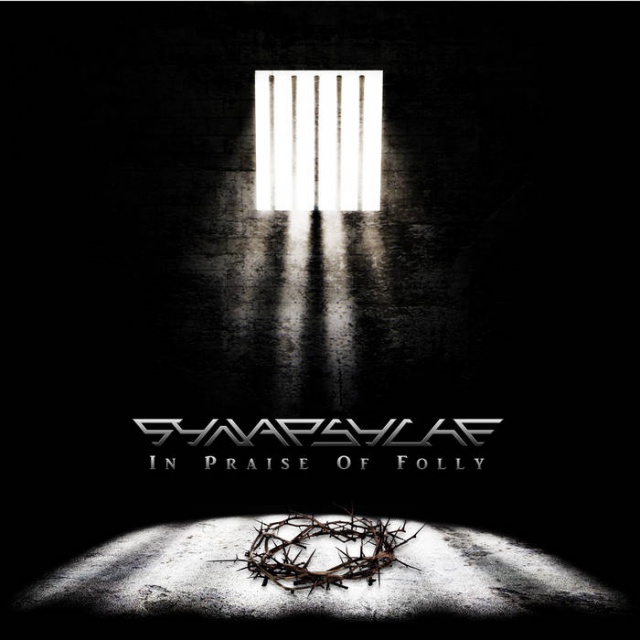 Synapsyche - In Praise Of Folly
2019-06-13
(
News
)
Italian duo Synapsyche has joined the prestigious Alfa Matrix label family for the release of their much anticipated 3rd full length studio album. "In Praise Of Folly" is without any doubt the album of mature songwriting and production for Synapsyche. 13 new songs through which Stefano "Mannequinetik" (machines) and Marco "Katatronik" Mantovani (vox) refine their very own sonic identity and aestheticism by expanding their musical horizons across unexplored territories resulting in an amazing mixture of catchy electro pop with harsh elektro assaults the whole topped with powerful industrial guitar riffs and a touch of goth-wave darkness.
"In Praise Of Folly" is also a true conceptual album bringing us on an exciting but also freaky journey through the somber corridors of a psychiatric hospital, allowing us room after room to penetrate into the weirdest corners of the human sick minds of the psychiatric patients wandering around and bringing us step by step to the alarming but obvious conclusion that we are all a bit mad in some way or another… All being a question of consciousness after all! From hypochondria to anorexia, from insomnia to dementia, from paranoia to schizophrenia, from heavy depression to sexual obsessive deviance, the album brings us through episodes of human life which do not always sound that far away from us and let us taste our inner demons and awake some other dark sides…
From the very catchy "Mirror Terror" and "Who The Fuck Are You Now?" to the harshest "Viva Insanity" and "The Ghost DNA", from the guitar-driven "Paraphiliac" to the future-pop of "Diva Paranoia" (featuring Noemi Aurora of Helalyn Flowers on backing vocals) and "Fail With Me", this "In Praise Of Folly" album is a solid multi-facetted album that offers a wide palette of electronic sound diversity that is intelligently constructed on an addictive duality between soothing melodic synths and massive heavy beats, between lush catchy pop choruses and harsher vocal outbursts. A majestic, powerful and exploding music cocktail. It's not for nothing that Synapsyche has been described as the fusion of early-Combichrist's elektro EBM assaults with VNV Nation's melodic force, Alien Vampires' violent outbursts.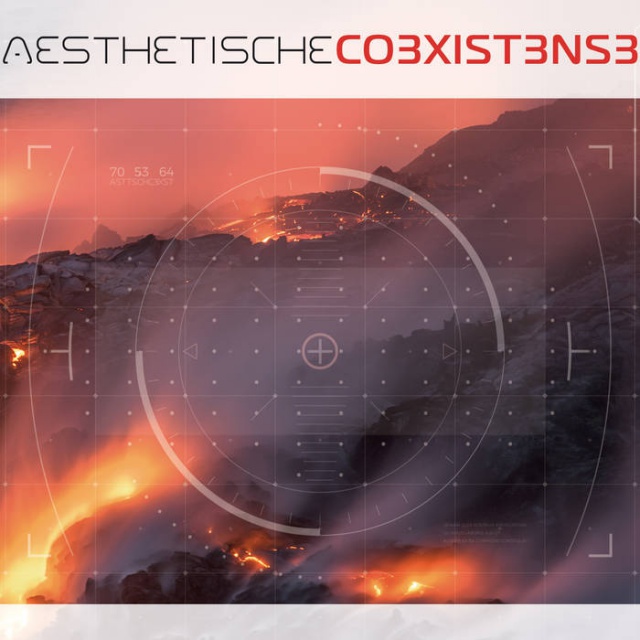 Aesthetische - Co3xist3ns3
2019-06-10
(
News
)
Brazilian electronic duo Aesthetische takes us by surprise with this new "Co3xist3ns3' release demonstrating to us in 10 tracks that modern electronics and their sharp EBM roots can coexist in full harmony for an uplifting sonic experience.
"ExisTense" immediately sets the bar high with a fresh mesh-up of dark industrial and modern electro with female vocal samples evoking Anne Clark's cold atmospheres. With "Barking Up The Wrong Tree", Aesthetische do not only signal the next future pop club hit for this Summer featuring nobody else but Sascha Mario Klein from German electro stars Neuroticfish, they also once again remind us how they excel at selecting the very right artists for the most successful collaborations… This song offers a pure symbiosis between Sascha's characteristic vocals and the Brazilians' lush and dynamic synth arrangements. This song is also featured here as a club mix and as a remake by label mates Psychic Force.
While "Transcender", "What Year Is This?" and "Forever Is Now" are all instrumental tracks merging hypnotic trance sequences, catchy techno melodies with an industrial dance edge, "Berlin" is another ear-catcher with a true return to Aesthetische's original EBM roots evoking early Front 242 meets Front Line Assembly. Another wonderful song also featured in two additional versions including a stunning analog retake by Ad:Key.
The limited and physical CD edition of "Co3xist3ns3" includes a bonus second disc offering a selection of 10 more songs which were featured on previous Aesthetische digital-only releases and appear here for the very first time on CD on the pressing demand of the band's fanbase.
An uplifting blend of EBM and progressive hypnotic melodies with a darker feel proving that Aesthetische are really at the top of well-crafted melodic upbeat electronic music production.

La Scaltra - The Third Eye
2019-06-08
(
News
)
The whisper of spirits mingles with the singing of witches who reveal their self in the dark-graceful dance. Sadness, pain, longing become hope, waiting with a smug smile for the lost ones. And La Scaltra is the gateway there.
La Scaltra are on their journey - unadorned text passages meet lovely melodies and enchanting voices, Aeleth and Dae sing about pain, life, love, sometimes Dae's delicate voice suggests a sense of security, then the deep voice of Aeleth meets the heart. The hexal recipe of La Scaltra: Take cinematic and musical inspirations from several epochs to your own demons and the undestroyable belief in cosmic energies and the magic of nature and craft the Gloomy Witch Wave - gloomy-danceable and thoughtful Gothic Rock with sinister guitars and Wave elements - that's how it sounds when witches make music in the 21st century.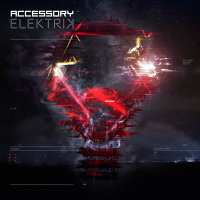 Accessory - Elektrik
2019-06-06
(
News
)
Once named as an "irresiszible fusion of hard beats, fat synthetic sounds and catchy floor fillers", Chemnitz (Germany) based Accessory return with their new longplayer "Elektrik", almost six years after the successor "Resurrection".
Dirk Steyer (vocals) and Mike Königsberger are to fire up fourteen new electronic arrows at your dancefloor mixing traditional EBM, modern electro, synthpop or even dark techno influeneces to creat an electronic masterpiece. Since the release of their debut album "Electronic Controlled Mind" back in 1997 the dynamic duo has always been a driving force in electronic dance music. With their pre released single "No Man Covers" the band shows where "Elektrik" will lead us: straight forward to a dancefloor near you! Catchy melodies, shout like vocals, dark and powerful sequences, that's the musical style of Accessory! Check out the massive music video on "No Man Covers"!