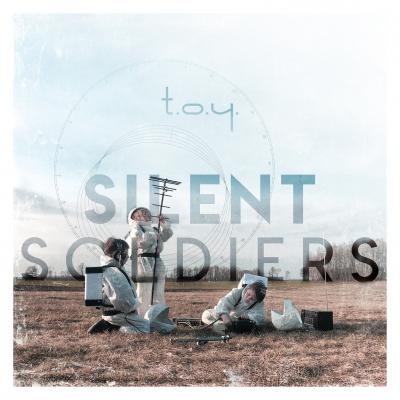 T.O.Y. - Silent Soldiers
2019-06-05
(
News
)
Finally new material from German synthpop legends T.O.Y. Limited to 500 copies worldwide all handnumered.
"Silent Soldiers" is a typical pop song ranging between Depeche Mode, Faithless and White Lies. It is not surprising that Faithless drummer Andy Treacey promised his collaboration after confessing his love for the band on Instagram. Initially "Silent Soldiers" was meant to be released as a single two years after the Comeback Album "Pain is Love". However, Torny Gottberg, label boss of Progress Productions and long-term friend of the band, suggested to release "Silent Soldiers" as a limited edition of two track CD.
T.O.Y. were so taken by the idea, that the band locked themselves into the studio without further ado to record "Fragile" as a second exclusive track. The soundtrack of the upcoming summer is thus a fact – and the waiting time is perfectly bridged for the upcoming T.O.Y. album.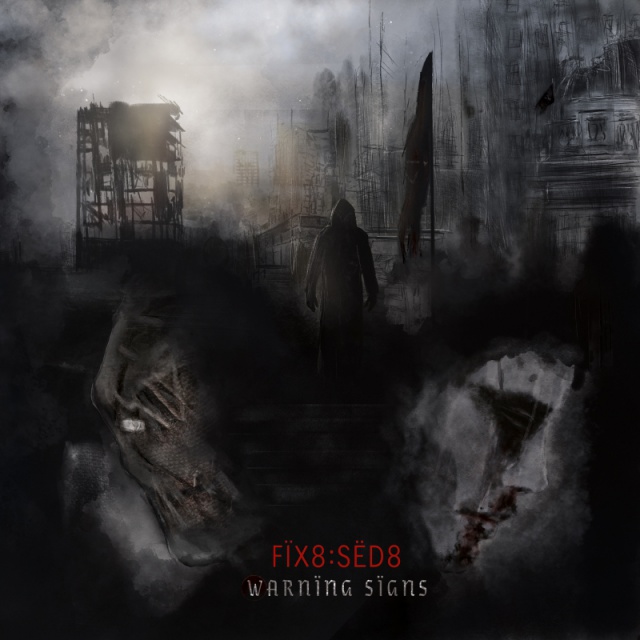 Fix8:Sed8 - Warning Signs
2019-06-03
(
News
)
After the success of his 2017 album "Foren6", Martin Sane's Electronic/Industrial project Fïx8:Sëd8 is about to outgrow his cocoon. It has the potential to become that full-fledged industrial music project that might spearhead a resurrection of the traditional electronic industrial sound formerly endorsed by cult acts like Skinny Puppy, Front Line Assembly or Mentallo & The Fixer in the 90's.
The writing is on the wall in more than one way: Martin Sane's looks at early indications of a dystopic downturn of our peaceful societies echoes in our news almost daily. The notion of insecurity and angst starts to foster and grow in various places among the earth from North America to Europe to Southeast Asia. His new album is a soundtrack to a modern dystopic downfall that we would rather like to ignore than to face.
Musically "Warning Signs" is so oldschool, it could almost be called a "Retro Industrial" album, as it includes all the ingredients that made industrial breathtaking in the 80ies: vocal samples, complex drum programmings, and big strings mixed with structures that remind of old Skinny Puppy cultsongs like "Inquisition" or "Addiction". Like their originals, these songs need repeated listens to sink in and unfold their potential. But what amazes most is the contradiction between the theme of the album and its sound: How can something sounding so "retro" tackle problems that are so recent? Can we afford to ignore these Warning signs?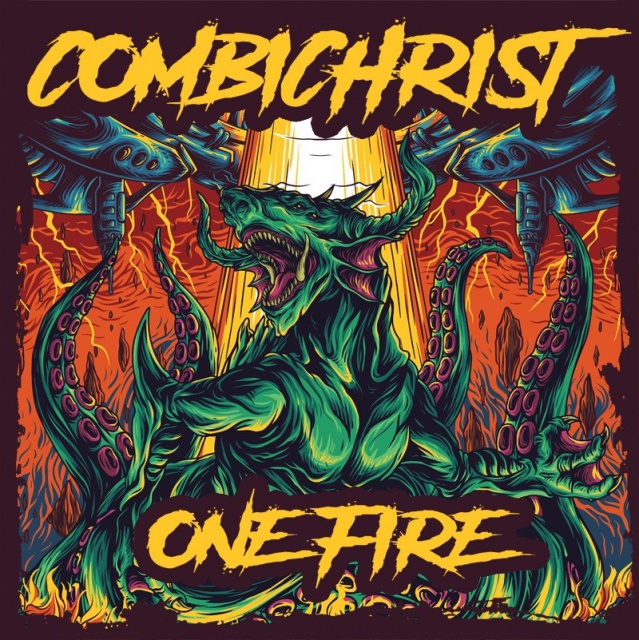 Combichrist - One Fire
2019-05-31
(
News
)
The Fire is aroused – Combichrist are back, and they set their full arsenal into state. Precise. Lurking. Merciless. The ninth studio album "One Fire" will be released on 7th of June, and it shows a band, that's march of triumph made the whole world looking – and that's hunger for more makes it even more dangerous.
Cold industrial and heavy riffs seal a sinister alliance, driven by pounding rhythms, forged in 15 years of successful career. Because "One Fire" is retrospect and forecast in one, traditional, but not looking back. Formed of aggressive music and unchained live shows around the full globe, Combichrist return to their roots and celebrate the sound that made them great. They got support by Burton C. Bell (Fear Factory) who purifies "Guns At Last Dawn" with his vocals. Provided with a cover that expresses pure chaos crafted by Deka Sepdian (known by the fashion line "Deathrod" by singer Andy LaPlegua) "One Fire" is an album, that enables you to channel and come over your anger and frustration.
Signal Aout 42 - Insurrection
2019-05-29
(
News
)
Six years after "Inspiration" Signal Aout 42 strike back with "Insurrection". The Belgian EBM legend focus their strength and are completely unstoppable on the new album. Impulsive beats celebrate the battle of the machines that has never been that versatile yet tasteful.
Being revolutionists of electronic music Signal Aout 42 unified EBM and New Beat and wrote history doing that, now it is time to commemorate this history. "Insurrection" is a summary of all that SA42 has done until today", Jacky Meurisse summarizes "My music evolves at the same time as me. It's like good wine, I'm getting better with time." Well, the taste was worth the mature this time.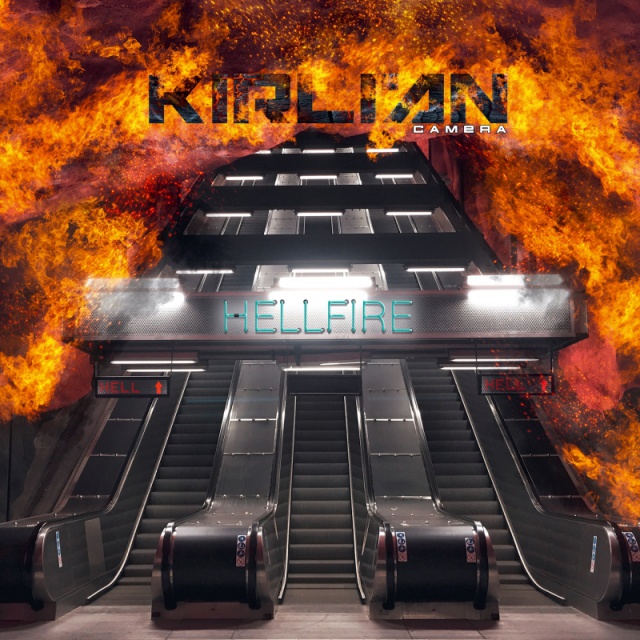 Kirlian Camera - Hellfire
2019-05-27
(
News
)
From "Hologram Moon", the deceiving emanation of a celestial body to "Hellfire" is only a small step it seems. But this link between Kirlian Cameras last successful album and their forthcoming record "Cold Pills" has undergone many changes.
Originally intended as a 2nd single of "Hologram Moon", and a successor to 2017's club anthem "Sky Collapse" (performed together with Covenants Eskil Simonsson), this record has undergone a lot of iterations. At first it was planned as a limited edition single, then as a remix E.P. (Metaluna, Polar HIS), and then came … "Hellfire".
This cover version of one of the signature tracks of the TV series "Lucifer" does not only show that Kirlian Camera are adapt viewers of recent Fantasy and Science Fiction tv novels, it shows them also at the peak of their creativity and arrangement skills. We know, it sounds rather not believable, coming from a record labels one-sheet but "Hellfire" is definitely among the strongest songs of Kirlian Camera's decade-long endeavor to fuse sinister and solemn arrangements into erotic electronic pop structures. The grandezza of this song makes our hairs on our arms stand up: "Hellfire, Hellfire - take my soul".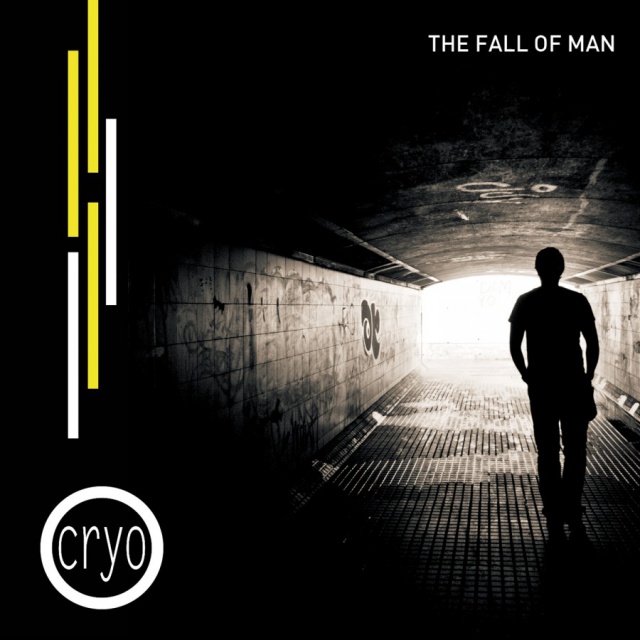 Cryo - The Fall of Man
2019-05-24
(
News
)
One of Swedens biggest exports in the electronic music scene, Cryo's album "The Fall of Man" is modern, progressive electro blending seamlessly with classic cold, melodic EBM.
With a nod to the classic giants such as Front 242's "Geography" and a view of the future of electro-EBM, Cryo is in the leading edge of electronic music, constantly seeking new paths, exploring new ways avenues of industrial.