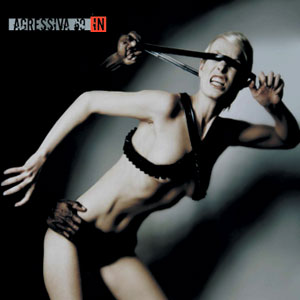 Reads: 16065 times
75%
Artist:
Galleries:
CDs catalogue:
Last topics on forum:
After several years of our waiting the new, full studio album of AGRESSIVA 69, entitled IN, has finally been released.
The new material of the band is undoubtedly the most interesting publishing in the whole history of the band's artistic output. There are no particular surprises on the album. AGRESSIVA 69 keeps up with the direction once taken. However, one particular difference may be marked here: the music base has definitely been consolidated on the new album giving it a harder and more dynamic character.
The reason of the advantageous changes is unquestionably participation of the guests in the creative process : Martin Atkins (the drummer of PIL, Killing Joke, ex NIN or Pigface), Wayne Hussey (vocalist of The Mission), Magda Oleś (Hetane).Definitely, the guests make the album more emphatic and that's one of the strong points !
The album IN is far from commerce and at the same time it features a great deal of dynamic rhythms, hard guitar riffs, clear production and very good lyrics. It seems that the new album of AGRESSIVA 69 will be one of the most interesting (if not the most) music events of the alternative culture. The band has prepared an additional DVD accompanying the album which includes all the video clips of the band, fragments of concerts, pictures and discography. So, together with the new studio material we get the A69 in a nutshell.
It's really worth listening.
CD
1. In
2. Rzeźnia feat. MARTIN ATKINS
3. Nie ma mnie feat. MARTIN ATKINS
4. Nie widać końca feat. MARTIN ATKINS
5. Zimny feat. MARTIN ATKINS
6. Dark side of the radio
7. Na końcu świata
8. Some Bizzare
9. Ostry jak nóż
10. Jestem martwy
11. Destruction (feat. Hetane)
12. Jeden dzień
13. In your eyes (feat. Wayne Hussey)

DVD
- Video clips
- Fragments of concerts
- Pictures gallery
- Discography
Other articles:
Newest comments: