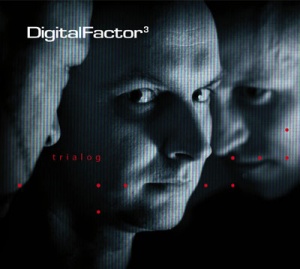 Reads: 3099 times
70%
Artist:
Galleries:
CDs catalogue:
You know that feeling, when you turn on the new album of the group, that you like very much. That slight uneasiness if the record will match the previous one, would it be better, or maybe it will be a flop. When I started "Trialog" I got a certain thrill of emotions. Shouted "Prelude", "it is about to start"...
"Links Rechts Links" is the only German track on the album, which is a pity. Personally, I really like the German language in combination with electronic-military music. "I Have To Hit You" is and that is all. "Interlude No. 57" pause, rest, calming down, but is it really needed? The next two tracks: "You're Going Down" and "This Is The Deal" are very pleasant EBM, which I love. And laugh at the beginning of "You're Going Down" is an insane trick for me. "A Force Of Unknown People" is by far the best piece. But it lacks a little bit of the German language. Apart from that, it is a perfect piece for the dance floors. Music throbbing in the ears, broken by war cries that is for me the essence of this type of music. We have got "Interlude No. 60" hmm, and what had happened to the 59?
The rest of the album is good, but it is not addictive, for me this is not a great discovery, but it is pleasant to listen to especially in the car.
Tracklist:
01. Prelude
02. Links Rechts Links
03. I Have To Hit You
04. Interlude No. 57
05. You're Going Down
06. This Is The Deal
07. The Neighbour
08. Interlude No. 58
09. Steam
10. Depression
11. A Force Of Unknown People
12. Interlude No. 60
13. Come Push Me Down
14. The Knife
Other articles:
Newest comments: