Front Line Assembly - Shifting Through The Lense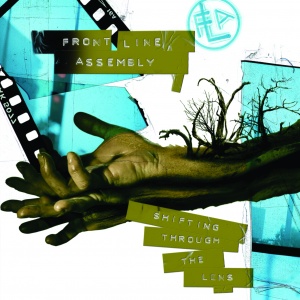 Reads: 4202 times
55%
Artist:
Galleries:
CDs catalogue:
Last topics on forum:
Front Line Assembly
are the veterans of electroindustrial and are undoubtedly worth being familiarized with. For over twenty years they have been treating us to their original releases, which surprise with both diversity and ingenuity. In June 2010 a record entitled
Improvised Electronic Device
was put out and featured a hit-single
Shifting Through The Lens.
The title
Shifting Through the Lens
feels as if a ride through the places taken straight from the movie "Total Recall". The track was originally thought to be thoroughly diversified yet the music, at some points, blends slightly too much. Nonetheless, while taking into account the previous accomplishments of the band, the piece is indubitably danceable; a sort of novelty, a change has been introduced in order to enrich their overall sound.
Angriff
– definitely heavier, despite the verses, in which the vocal is constituted by an invigorating whisper and recitation. In the first part of the chorus the voice appears a bit distorted, which renders the overall result even more interesting. However, after a while, the listener is being attacked by the sonic atmosphere of the groups like
Rammstein
or
KMFDM.
The piece is undoubtedly teeming with variations, it does include great beats, riveting samples and harsh guitars, which make a decent whole altogether.
Endless Void
ends this compilation. This track commences in a gloomy manner, with a long introduction, then its pace quickens gradually, the listener starts to feel the burden of the piece. It seems as a locomotive. Its heavier fragments interlace with the gentler, softer and absolutely melodic tunes of the synthesizers. Yet, the song is unquestionably too long, it lacks the spirit; while listening to it, I was expecting some sort of a punch line, unfortunately, to my disappointment, I did not manage to find any.
Shifting Through the Lens
was supposed to be somewhat an announcement of the full album, show the best of it and convey its atmosphere. Unluckily, only
Angriff
attracts your attention, yet even this tracks consists of too many sonic similarities to other bands of the genre, which prevents you from its full appreciation. There is also a lack of coherence among the particular tracks: it may feel that each of them could have been included on the album by sheer accident. It does distress as the whole record – that is
Improvised Electronic Device
– is a work of great merit.
Tracklisting:


01. Shifting Through The Lens
02. Angriff
03. Endless Void
Other articles:
Newest comments: