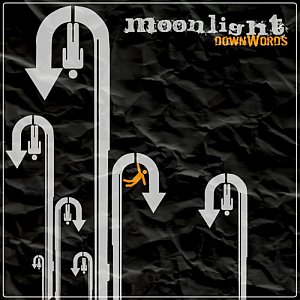 Reads: 10930 times
76%
Artist:
Galleries:
CDs catalogue:
I must admit that taking the newest CD by Moonlight to review I was expecting gothic or cold, dark electronic atmosphere. It was long time ago. I remember the beginnings of the band when they created gothic -rock style, still it belongs to the past now. The band has developed into a completely different direction. Was it a good choice? The opinions differ. Nevertheless Moonlight have their fans who will definitely appreciate the album.
Maja Konarska's voice quality is similar to that of Anna M. Jopek. I'm not sure if this is an advantage. Perhaps someone who likes the vocalist will like Maja's voice as well. Obviously, it's just an element, the unique style is also to be found here. The track "Nieodwracalne" included interesting motives: sweet pop, rock, jazz and some harder ones too.
"Pati": curious development, melodious guitars, rhythmical drums and warm quality sounds combined with the angelic voice takes us in the journey to Narnia. This is what, in my opinion, this music is like. It's aimed at the listeners who are fond of light pop-rock sounds. It's seems that there are some harder or more anxious sounds on the CD, but in fact the emotions intensity is of womanish, safe areas.
The fairy tale motives, piano, playing with a guitar, warm voice – it's "W moje ręce".
"Cyrk" - accordion, interesting passage. Kinda circus-like. Melody makes the feelings melt. More energy may be found in "Pigułka" where the applied music elements evoke association with the band Hey.
The most interesting track on the CD is, in my opinion, "downwords". If the band had explored the atmosphere on the album to a larger extent, the whole CD would be much better. Maja's warm voice is presented here in a very pleasant manner. Soundings, music facture is, accompanying samples are encouraging. The reverberated sound effects , interesting melody plus piano constitute just an introduction to a more appealing solutions.
After the fourth minute has passed you start to feel the whole beauty and magic of the album. After a few crashes we dive into the ambient sounds, melodious reverberations with the transformed guitars in the background. As for me it's the best track on the CD. I was surprised by the rock style of the new publishing. As I mentioned before I'd been expecting absolutely different stylistics. Moonlight's music is definitely more dynamic during the concerts, at home it's not very touching.
Basic Version
1. Szpieg
2. Nieodwracalne
3. Pati
4. W moje ręce
5. Insomnia
6. Moje słowa
7. Cyrk
DIGIPACK
1. Szpieg
2. Nieodwracalne
3. Pati
4. W moje ręce
5. Insomnia
6. Moje słowa
7. Pigułka
8. Cyrk
9. downWords
Other articles:
Newest comments: