Sort by: Title


Add date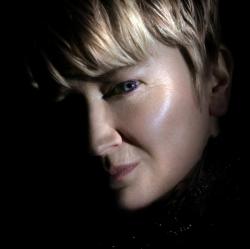 Interview with Anne Clark
2008-11-14 /
apeiron
/ Reads: 6168
"I don't believe you should have a very narrow ear" - interview with Anne Clark The interview was set during 15th edition of Castle Party Festival i Bolkow, Poland, on 26th July 2008. Anne Clark's show with guest act of Belgian project Implant was really a big event. It's...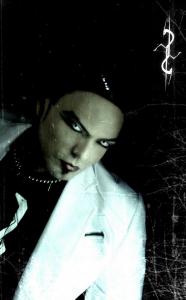 Interview with Anima Virus
2010-07-01 /
promofabrik
/ Reads: 3849
Aurelio frontman Italian Gothic-Electronica Band Anima Virus it tells about me and about one's debut album "End of the Eden" Hi Aurelio, thanks for taking your time for conducting the interview. Maybe you should introduce yourself a bit to our readers/listeners as they may not know you yet that...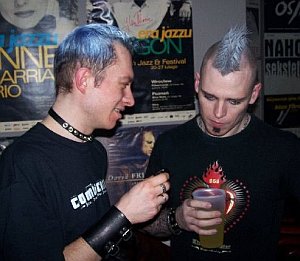 Interview with Andy La Plaque
2005-10-09 /
Attack
/ Reads: 16473
Interview with Andy La Plaque - co-founder of Combichrist, Icon Of Coil and Panzer AG Date of interview 6th March 2005, after the show during Balck Flames Festival 2 inside Blue Note club, Poznan. Attack: Hello! What is your impression after this show, here, in Blue Note in...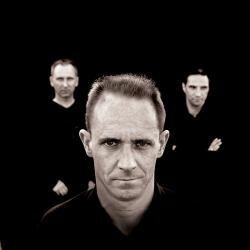 Interview with Analog Angel
2009-11-23 /
Dobermann
/ Reads: 4663
Interview with Derek, John and Robert, members of Scottish electro band Analog Angel. After a long break from creating music, the band's coming back with brand new album Dischords. They agreed to answer some questions regarding the newest circumstances and some stories from the past too. Analog Angel:...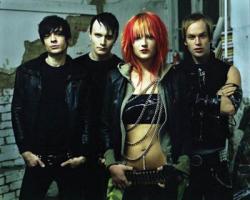 Interview with Alice in Videoland
2009-06-02 /
promofabrik
/ Reads: 4385
01. Leo: 'She's a machine' is your third album actually, but the people in Germany haven't heard anything about you. Why? Alex: We got signed to Swedish label National after just 6 months, and we were so excited! We didn't really think about an European release back then, and...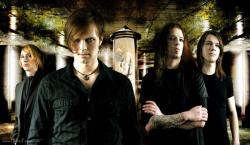 Interview with Akanoid
2009-12-13 /
promofabrik
/ Reads: 4415
Hi guys, thanks for taking time to answer some questions! You have been already around since 1999. How have you found each other and was the original line-up, the same as today? Hilton: Uwe and i founded the band at that time. We met on advice of a friend...