Lucifer's Aid - Reconstruction
Artist:
Last topics on forum:
Archive: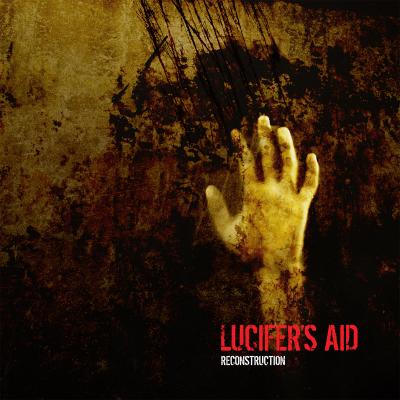 Carl Nilsson aka. Lucifer's Aid has quickly established himself as one of the strongest new forces on the EBM scene over the last year with shows on all major festivals such as Wave Gotik Treffen, NCN, Amphi Festival, E- tropolis, Electronic Winter and Progress13 to name just a few. Something that we don't think has ever been done within a one year time frame.

When he now returns with the MCD "Reconstruction" it is with such an unstoppable force of energy that all alternative dance floors around the world will simply be boiling. Straight, hard and club oriented versions on some of his already now classic tracks like "Deep Inside", "Future Mess" and "Unfollow Me" mixed with brand new tracks. It´s for sure one of the best hard electronic releases we have ever seen released from the Nordics. A new chapter in hard dance-able, rhythmic industrial EBM mixing the cold harsh feeling of acts such as The Klinik, Dive and Front 242 taking it to a new 2018 level.
Limited to just 500 copies worldwide (hand numbered) this will for sure be a future gem in people's collection.
Available from 25 May 2018 by Progress Productions.
Tracklist:
01. Future Mess (Reworked)
02. Deep Inside (Reworked)
03. Suffer In Silence
04. No Way Back (Reworked)
05. Unfollow Me (Reworked)
06. Apart
07. Confusion (Reworked)
08. The Warning (Reworked)
09. Be Prepared
10. Anger
Author:
hellium
Source: Progress Productions / 2018-05-21 / News
Newest comments: