Mono Inc. - My Deal With God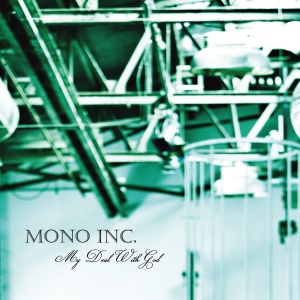 Reads: 2374 times
87%
Artist:
Galleries:
CDs catalogue:
A German band
Mono Inc.
has decided to seduce us with the newest single
"My Deal With God"
.
The proposition is consisted of two tracks, earlier mentioned
"My Deal With God
", and
"A Better Way To Die".
And as
Mono Inc.
accustomed us, they serve us characteristic vocal of Martin Engler, good lyrics and specific, slightly pop atmoshere.
Mono Inc.
supporters will appreciate lightness of music, while their opponents treat it like the weakest link of this very talented and creative formation.
Single starts with
"A Better Way to Die
", sensitive ballad with a large amplitude of vocal; it reminds of melancholic songs created by Dream Theater. For those interested, both lyrics are available on the band's website: http://mono-inc.com/home/lyrics-my-deal-with-god
"My Deal With God
" is lot more rhythmic, some would say - even dance. One thing is clear - from the one point of view, it shows consequence of atmosphere that
Mono Inc.
uses, on the other side, progress, sensitive evolution, development are noticeable.The track is much more mature than the majority of pieces from their earlier recordings.
For those interested,
Mono Inc.
is one of the announced stars of forthcoming this year M'ERA LUNA FESTIVAL. This is a good opportunity to check in person, is the band's level as high as a fame that it had gained.
Tracklist:
01 My Deal with God
02 A better Way to die
Other articles:
Newest comments: