Sort by: Title


Add date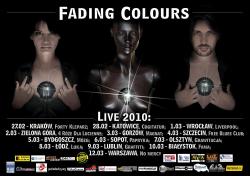 2010-02-28 /
Ankara
/ Reads: 3594
I was really curious about this concert. Fading Colours is a band, that I was musically associated with for years, almost since the beginning of their existence. Inseparably conjoined with the Castle Party Festival, yet while image of the festival itself Has strongly changed in the space of years, than...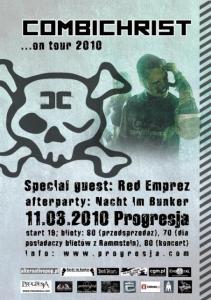 Combichrist
2010-04-15 /
Placyda
/ Reads: 5092
Before the show of Thursday evening's star on 11.03.2010, which was about to begin in Warsaw club, Progresja, that is the band Combichrist, there was a performance of Red Emprez, a Project from Bialystok, which unfortunately was a poor warm-up before the Norwegians'. Personally I have mixed feelings about...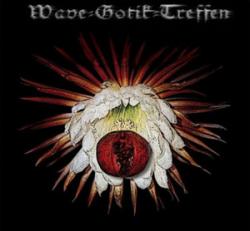 Wave Gotik Treffen 2009
2010-04-25 /
Wrotycz
/ Reads: 8802
The dark alternative is a very broad stream, and everyone who has ever visited Leipzig during the cult gothic festival Wave Gothic Treffen knows it. Every fan, even the most sophisticated, finds something that suits their tastes best there. One can choose among goth, industrial, electro, metal, ambient, neofolk and...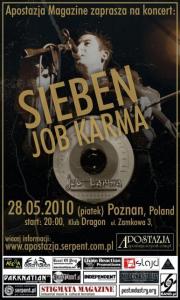 Job Karma + Sieben
2010-07-04 /
Thalia
/ Reads: 3881
This project doesn't need to be introduced to the fans of industrialn – ambient sounds. Job Karma's performance is always an event. When we add on a Multi – instrumentalist, Sieben, who is Matt Howden, then the success is dead cert. The koncert tour included Poznan as well, and the...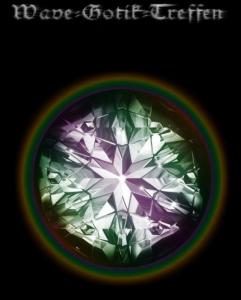 Wave Gotik Treffen 2010
2010-08-04 /
Dobermann
/ Reads: 19440
Friday I Got into the nineteenth edition of Wave Gotik Treffen unusually early. And not to waste the extra time, I went straight away to visit the festival area to take some photos of interestingly dressed people. Of course, as usually, everyone willingly expose themselves in front of an...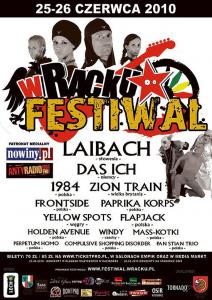 wRacku Festival 2010
2010-09-13 /
Tofik
/ Reads: 5621
The first edition of wRacku festiwal took place in Racibórz on the 25th and 26th of June. Bands from different countries, representing different genres of music, arrived in that small Silesian city, located nearby the border with Czech Republic. The price of tickets was not exorbitant and included a place...