Sort by: Title


Add date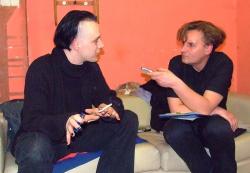 Interview with Solar Fake
2010-06-07 /
robertm
/ Reads: 7806
Robert Mertuszka talks with Sven Friedrich, leader of Solar Fake, Zeraphine and Dreadful Shadows. I'M STILL ON THE ROAD Robert Mertuszka: In what circumstances did the idea to establish Solar Fake occur? Sven Friedrich: I've been dreaming of creating an entirely electronic project for a long time....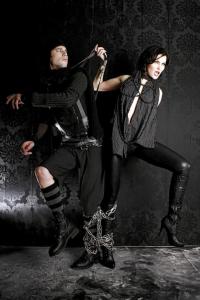 Interview with In Strict Confidence
2010-04-28 /
promofabrik
/ Reads: 7088
The last full-time records has been a while ago. After this long silence, EP "My Despair" and the consecutive video break through as first vital sign of In Strict Confidence. In the following interview by Astrid you can read about the news Dennis had to announce about the EP, the...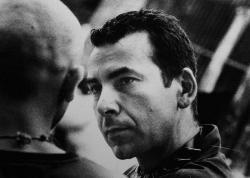 "I can't make everyone happy" - interview with Krzysztof Rakowski
2010-04-15 /
robertm
/ Reads: 11331
Krzysiek Rakowski, director of the Castle Party Festival in Bolkow, interviewed by Robert Mertuszka I CAN'T MAKE EVERYONE HAPPY Robert Mertuszka: You have already presented all the artists, which are about to perform at this year's festival. What kind of opinions about this choice...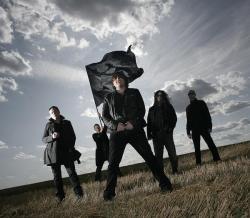 Interview with Vanessa
2010-04-11 /
promofabrik
/ Reads: 3095
Lucy asked VANESSA about their new album "Ave Agony".... Hey guys, your new album "Ave Agony" has been release some days ago. How has been the feedback so far? Daniel Rodny (Keyb): We are happy. Theres an endless queue of goth sluts in front of our doors, and...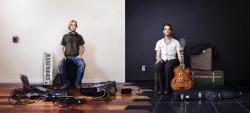 Interview with KiloWatts & Vanek
2010-03-30 /
promofabrik
/ Reads: 3509
Hello Jamie, Hello Peter. Thanks for taking some time to answer a few questions about KiloWatts & Vanek (K&V) and your first album "Focus And Flow" K&V: It's our pleasure. Please introduce yourself first. K&V: I'm Peter Vanek (real name Peter van Ewijk, which no English...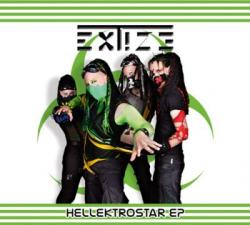 Interview with EXT!ZE
2010-03-17 /
promofabrik
/ Reads: 4256
Out of cyberspace, a firecracker is coming directly towards us, which with its mixture of industrial, trance, hellektro, electro and techno will transform every dancefloor into a sea of flames! EXT!ZE are shrill, crazy and grotesque, like colourful neon light which flickers like crazy to the hypnotic rhythms coming out...