Artist:
Galleries:
Archive: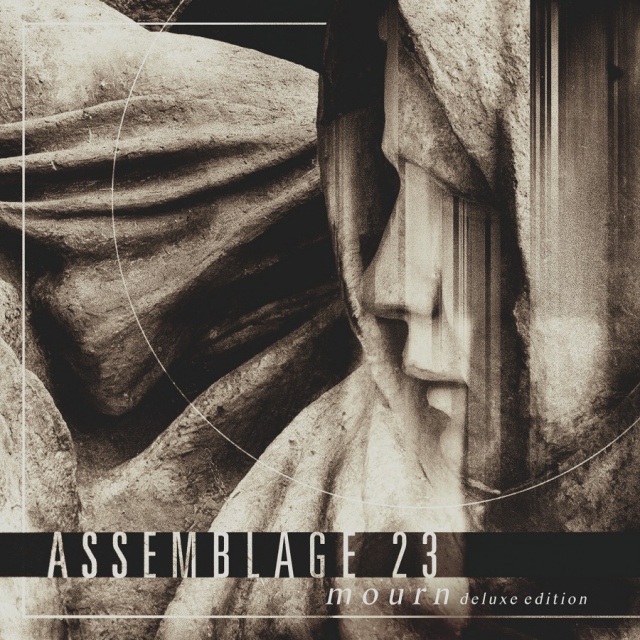 Assemblage 23 - the one man project created by Tom Shear, combines genre-expanding electronics with intensely personal subject matter.
The phenomenal new album 'Mourn' is a standout in Assemblage 23's extensive catalog.
Beyond the trappings of modern EBM and Industrial, 'Mourn' seamlessly blends danceable electronics with intimate soul searching lyrics. A breathtaking album from one of the genre's best.
Deluxe 2CD Edition with Remixes and two bonus tracks.
Available from 11 September 2020 by Metropolis Records.
Tracklist:
CD 1:
01. Epiphany
02. Factory
03. Bloom
04. Anxiety
05. Confession
06. Dissonance
07. Welcome, Apocalypse
08. Could've
09. Tragedy
10. This House Is Empty
CD2:
01. Crescendo
02. Welcome, apocalypse (Alpha Quadrant Remix)
03. Tragedy (Big Time Kill Remix)
04. Factory (Klack Remix)
05. Epiphany ([:SITD:] Remix)
06. Anxiety (Stoneburner Remix)
07. Tragedy (Watch Clark Remix)
08. This House Is Empty (Coldkill Remix)
09. Welcome, Apocalypse (Neuroactive Remix)
10. Black Dog
Author:
hellium
Source: Metropolis Records / 2020-09-07 / News
Newest comments: