Fear Of Domination - Metanoia
Galleries:
Last topics on forum:
Archive: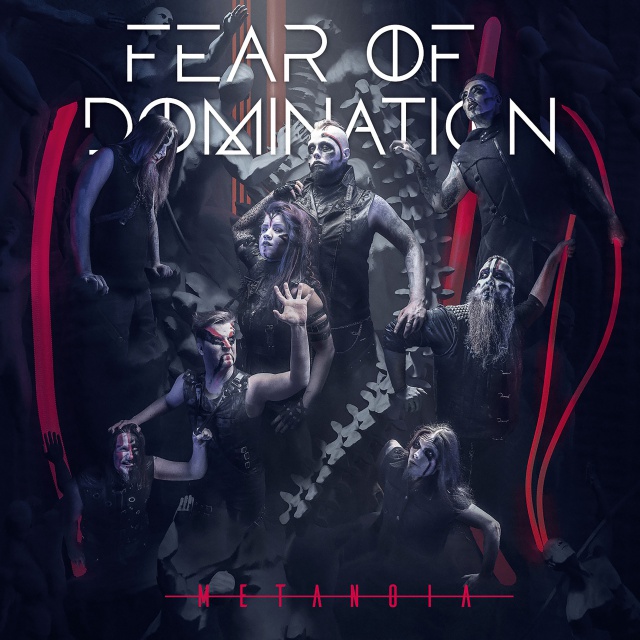 On the new album, "Metanoia", Finnish Metal-band Fear Of Domination is raising hell with a maelstrom of grinding riffs, pounding grooves and massive electronica, fluidly bridging the gap between addictive catchiness and relentless aggression.

There must be something about Finland that is the reason for the immense creative potential coming from that sparsely populated country in the North – we don't know whether it is the air, the beer or the long periods of darkness, but fact is that some of the most visionary bands in past years have come from the land of the midnight sun and myriads of lakes. Defying easy genre categorization, Fear Of Domination fuse elements from a variety of different styles, bringing together elements as diverse as Melodeath, Industrial and EDM to create an altogether unique vision of a hyper-energetic, modern Metal-sound. The band sports a dynamic front duo, with the new female singer Sara Strömmer delivering an extraordinary range from vicious screams to powerful clean singing, nicely complementing founding vocalist Saku's energetic shouting style and driving home this searing powerball of an album.

Songs like "Face Of Pain" and "The Last Call" are already dominating streaming play lists around the globe prior to album release, hence everything is pointing to a bright future for the furious eight-piece. With "Metanoia", Fear Of Domination have recorded their strongest effort to date and they now are setting out to conquer the world. Also available as a deluxe double CD in a Digipak with the preceding album "Atlas" as bonus.
Available from 29 June 2018 by Out Of Line.
Tracklist:
CD1
1. Dance With The Devil
2. Obsession
3. Face Of Pain
4. Sick And Beautiful
5. Shame
6. Lie
7. We Dominate
8. The Last Call
9. Mindshifter
10. Ruin
CD2 "Atlas"
1. Misery
2. Divided
3. Primordial
4. Colossus
5. El Toro
6. Carnival Apocalypse
7. Messiah
8. Adrenaline
9. Atlas
10. Final Transmission
Author:
hellium
Source: Out Of Line / 2018-06-29 / News
Newest comments: