Solitary Experiments - Future Tense
Artist:

Galleries:

Last topics on forum:

Archive: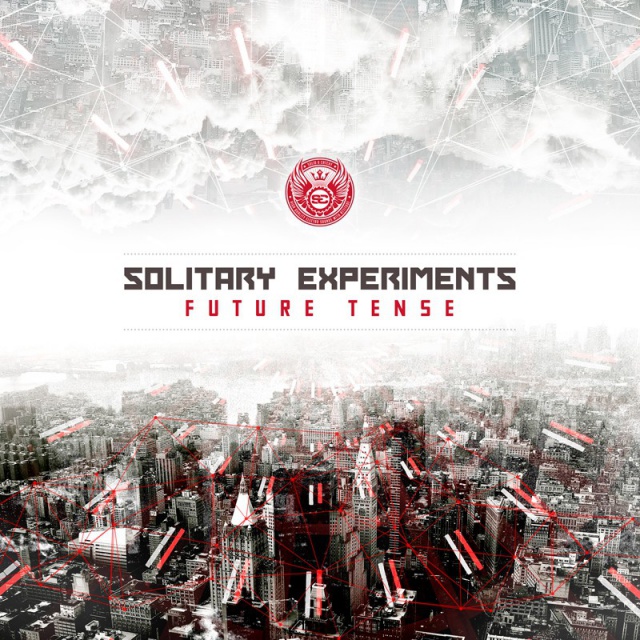 "Crash & Burn" was the knell and a promise, so "Future Tense" is the act: The seventh studio album by Solitary Experiments shows the Electro Institition from Berlin in a freshness that is really rare for acts of this age and that always brings happiness to their fans.

Solitary Experiments supplkies us with enchanting melodies and light-dancable beats since 20 years. Their songs strike out directly to the ear and run down to the legs. "Future Tense" is not an exception at all, rather it shows everything the band is popular for in best of both, quantity and quality. Part of it are the powerfull words that seem to manifest themselves in earworm chorusses just by themselves. The single "Crash & Burn" has for the very first time a duet with Tea F. Thimé (Ashbury Heights), but the main part is made by the bands well known, in long efforts sharpened powers that shows "Future Tense" as an impressive demonstration of style and skill. The album comes as 2-CD-Digipak and as Woodbox limited on 500 units.
Available from 26 October 2018 by Out Of Line.
Tracklist:
CD1: Future tense
01. A Countdown
02. Every Time
03. Achromatic
04. Crash & Burn
05. Brace Yourself!
06. Shelter
07. Die Zukunft
08. Sanctuary
09. I Am
10. The Struggle
11. Double Dealer
12. Phoenix
CD2: Simple Present
01. The Struggle (ES23 RMX)
02. Achromatic (Mental Discipline RMX)
03. Double Dealer (Empirion RMX)
04. I Am (Binary Park RMX)
05. Brace Yourself! (FREUNDE DER TECHNIK RMX)
06. Shelter (Mono Inc. RMX)
07. Every Time (People Theatre RMX)
08. Achromatic (Rob Dust RMX)
09. Die Zukunft (L'âme Immortelle RMX)
10. Crash & Burn (Beborn Beton RMX)
11. Double Dealer (Paul Parra RMX)
12. Sanctuary (Hartung & Schleinitz RMX)
13. Phoenix (Uniik RMX)
Author:
hellium
Source: Out Of Line / 2018-10-20 / News
Newest comments: