Various Artists - Awake The Machines Vol. 8
Galleries:
Last topics on forum:
Archive: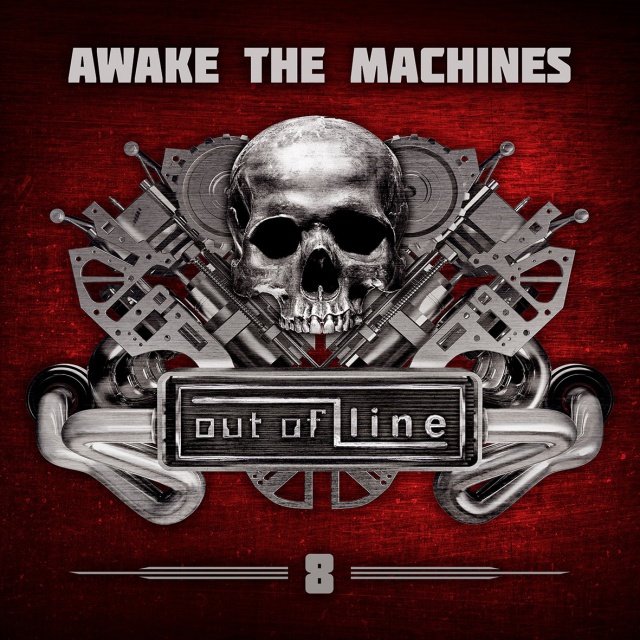 There is a drone in the depth – and it sounds different to everything ever heard. Because when the machines awake for the eight time, they show up as diverse as they have never been.

Out Of Line – that is the unexpected, suprising, probably absurd. Regarding this, it is a kind of likely to release a 3CD sampler with a fast-ride through the whole stilistic of Out Of Line including some interesting guests in the digital aeon.
Trusting that there are still music fans such as us who like to be challenged by the unknown, "Awake The Machines VIII" offers the full crazy world of Out Of Line between pounding Electro, harsh Metal, dreamy Neofolk, danceble Synthpop, dusty Desert Rock and much more. Madness? Maybe. But this is Out Of Line!
Available from 30 November 2018 by Out Of Line.
Tracklist:
CD 1
Blutengel – Vampire
Solar Fake – Sick Of You
Ashbury Heights – If You're Shooting With The Left Means The Right Side Is Working
The Ritualists – Ice Flower
Lizard Pool – Wave Of Joy
Erdling – Wieso Weshalb Warum
Lejana – The Dirty And The Beast
Osaka Rising – Feel Alive
Unzucht – Nur die halbe Wahrheit
Rummelsnuff – Eisengott
Ordo Rosarius Equilibrio – The Misanthrophic Polygamnist
Client – Refuge
Sleepless in Pyongyang – Kronos
Heimataerde – Hick Hack Hackebeil
CD 2
Bloodred Hourglass – Six Feet Saviour
Rave The Reqviem – Ghost Royale
Frosttide – Tranquility
Infected Rain – Freaky Carnival
Fear Of Domination – Sick&Beautiful
Davey Suicide – One Of My Kind
Blind Channel – Over My Dead Body
Losers – Chainsaw
Aeverium – Hunted
Tragedy Of Mine – Built To Resist
Mors Subita – As Humanity Weeps
Xenoblight – Shapeshifter
Combichrist – Broken: United
Rabia Sorda – Violent Love Song
Night Laser – Laserhead
Ost+Front – Heavy Metal
CD 3
Solitary Experiments – Crash&Burn
Massive Ego – Kates In A State
Chrom - Walked The Line
Melotron – Menschen
Hocico – Sex Sick
Signal Aout 42 – Oxygen
Yellow Lazarus - Dead Slot Machines
Angels & Agony – Inside Sanity
Accessory – Outrun The Gun
Too Dead To Die – Step Back, Satan!
Dive – Let Me In
Suicide Commando – The Devil
Any Second – Zorn
The Juggernauts – Purge
Amduscia – Filofobia
Author:
hellium
Source: Out Of Line / 2018-11-23 / News
Newest comments: