Lord Of The Lost - Till Death Us Do Part - Best Of
Artist:

Galleries:

Last topics on forum:

Archive: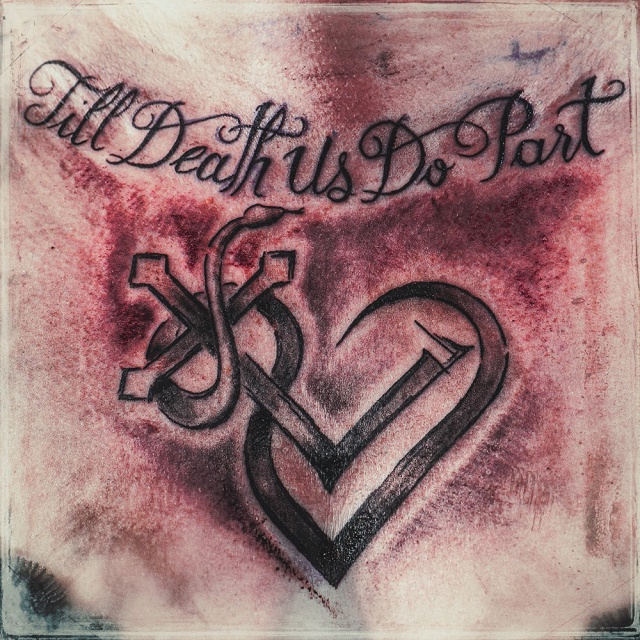 There are bands that put their mark on time, that are more than a few buddies with instruments. They succeed to create a total work of art that survives our fast-living consume madness and leave something of value. Doubtlessly Lord Of The Lost are one of those bands – too deep are the traces that their music left on the hearts of the listener.

Hamburg has always been a special place for international music. Bands such as The Beatles, Jimmy Hendrix and Black Sabbath entered the stage of the Star Club to gain stardom, and the sea breeze brought sounds from all over the world to the harbor city. An inspiring ambience for a guy from St. Pauli like Chris Harms, who found Lord Of The Lost.

With a dark and catchy mélange of Rock, Metal and Elektronics hit about hit was written, hard and heavy yet danceable. 2009 the project evolved to a band, and ten years later it is time to take a look back. "Till Death Us Do Part" is a compilation of the most popular Lord-Of-The-Lost-Hits and unifies creations of 10 years of band history, available on CD and 2-LP. The 2-CD version additionally contains a CD with rarities and B-sides incl. guest features of Der Schulz (Unzucht) and Erk Aicrag (Hocico). And for the treasure hunter there is the on 1.000 units strictly limited Digibox version with a Remix CD and a collocation of demo versions, some of them more than 20 years old and written and recorded long before the band was found.

"Those recordings show unadorned and naked early versions of well-known Lord Of The Lost-Songs that I recorded as a teenager in adverse conditions and with adverse equipment", Chris Harms comments. "I have thought long and carefully if I should abandon that, but in the end I decided positively because I would extremely appreciate and respect as a fan of the bands I love if they would do it."
Available from 9 August 2019 by Out Of Line.
Tracklist:
CD 1 – Best Of
1. Till Death Us Do Part (2019)
2. Loreley
3. Morgana
4. Black Halo
5. Drag Me to Hell
6. In Silence
7. Raining Stars
8. Full Metal Whore
9. Dry The Rain (2014)
10. La Bomba
11. Six Feet Underground
12. Fists Up In The Air
13. Beyond Beautiful
14. Die Tomorrow
15. Blood For Blood
16. See You Soon
17. Sex On Legs
18. Prison
19. Break Your Heart
CD 2 - Rarities
1. One World No Future
2. Death Doesn't Kill You But I Do
3. Built To Break
4. The Most Radical Thing To Do
5. La Bomba - Versión Español (feat. Der Schulz & Erk Aicrag)
6. Do You Wanna Die Without A Scar
7. This War
8. When You're Asleep
9. Morsal
10. Another Sunny Day In Paradise
11. Take The Pain Away
12. I.D.G.A.F
13. One Day Everything Will Be Okay
14. Trisma
15. Words Of Sadness
16. Zillah
17. Marching Into Sunset (feat. Erk Aicrag)
18. Love In A Time Of War
Author:
hellium
Source: Out Of Line / 2019-08-05 / News
Newest comments: