Sort by: Title


Add date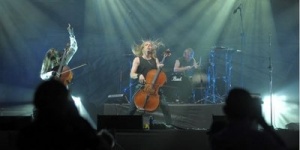 Apocalyptica
2011-09-01 /
Vamppi
/ Reads: 3078
This year an extraordinary and original band, beloved by thousands of fans, took part in Jarocin Festival. Apocalyptica, finnish giants of symphonic metal, visited polish punk festival to give over one-hour long concert. What is left after them is an unforgettable experience! A lot of people came just for this...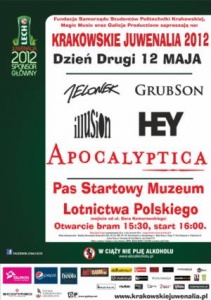 Apocalyptica and others at Czyżynalia
2012-06-04 /
kantellis
/ Reads: 3110
The crowd loves you. The crowd will warm you up. The crowd will carry you. So this would be the short summary of 12.05.2012 at Krakowskie Juwenalia - Czyżynalia 2012. Astonishing how the temperature changes when you leave the concert crowd and go to an open space. Anyway, let's start...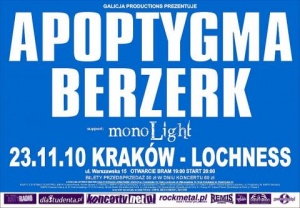 Apoptygma Berzerk + MonoLight
2010-12-24 /
murd
/ Reads: 3967
Is there anybody, well-familiarized with the dark independent scene, for whom a combination of two words - 'Apoptygma Berzerk' - eminently dissimilar to each other, yet simultanously perfectly matched - may appear strange and unknown? Undoubtedly not. The music of Stephan Groth, however uncomplicated, simplified and tacky it may seem...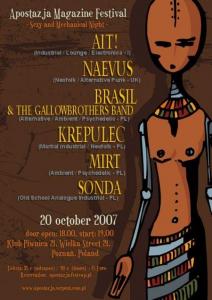 Apostazja Magazine Festival - Sexy and Mechanical Night
2007-11-07 /
arthur
/ Reads: 8502
Mechanical for sure but I have no idea who signs under the first part of the party name; maybe Tairy Ceron with his "flesh tunnel piercing" and swastika on his back? But let's get back to the beginning. Apostazja Festival was introduced by gentlemen from SONDA project. In...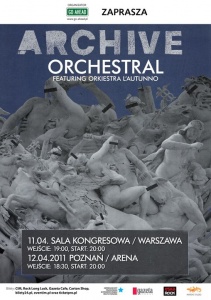 Archive
2011-04-26 /
hellium
/ Reads: 2856
The tickets for Archive's concerts are always sold out and if anyone happens to be willing to participate in such an extraordinary spectacle, which the band surely treats its listeners to, one has to purchase such tickets as soon as possible. The group might not appear to be easy in...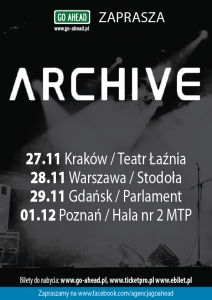 Archive + Mela Koteluk
2012-12-12 /
kantellis
/ Reads: 2215
Mela Koteluk The show was short and rather calm. However, the seven performed songs definitely warmed up the viewers. Although the assembled were certainly Archive fans, the band was very warmly received and people clearly had fun with their music. What helped for sure was singer's good contact with...