Sort by: Title


Add date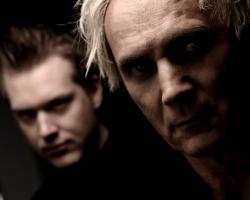 Interview with Front Line Assembly
2010-07-10 /
promofabrik
/ Reads: 5152
Front Line Assembly have been an essential part of the Electro/Industrial-scene in North-America, South-America and Europe for now unbelievable 24 years. Besides some changes of the original lineup, you have always sticked to your individual style. Please introduce us to your current lineup and tell us something about each...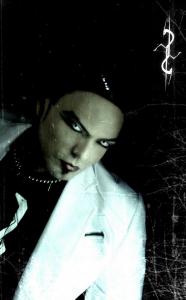 Interview with Anima Virus
2010-07-01 /
promofabrik
/ Reads: 4041
Aurelio frontman Italian Gothic-Electronica Band Anima Virus it tells about me and about one's debut album "End of the Eden" Hi Aurelio, thanks for taking your time for conducting the interview. Maybe you should introduce yourself a bit to our readers/listeners as they may not know you yet that...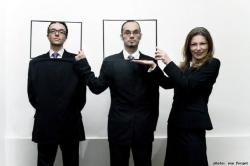 Interview with Jabberwock
2010-06-23 /
promofabrik
/ Reads: 12927
1.) Just tell us something about you. Where you from, when did you meet and start "Jabberwock", etc...? Corrado: Hello, we are Jabberwock from Paris. Jabberwock started about ten years ago, we have been playing this kind of dark styled music for about 5 years now. Xavier plays the bass,...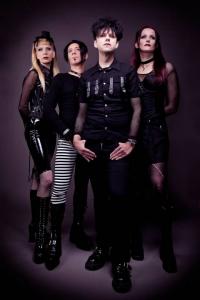 Interview with Clan of Xymox
2010-06-17 /
promofabrik
/ Reads: 6012
Lucy had a chat with Ronny about their long career and 25 years of Clan of Xymox as well as the changes over time. Very interesting ideas Ronny Moorings did point out regarding the crisis of the business and put forward very good solutions. So this might be interesting to...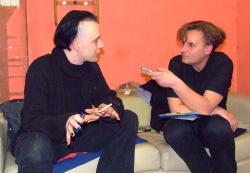 Interview with Solar Fake
2010-06-07 /
robertm
/ Reads: 7499
Robert Mertuszka talks with Sven Friedrich, leader of Solar Fake, Zeraphine and Dreadful Shadows. I'M STILL ON THE ROAD Robert Mertuszka: In what circumstances did the idea to establish Solar Fake occur? Sven Friedrich: I've been dreaming of creating an entirely electronic project for a long time....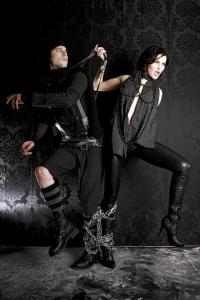 Interview with In Strict Confidence
2010-04-28 /
promofabrik
/ Reads: 6780
The last full-time records has been a while ago. After this long silence, EP "My Despair" and the consecutive video break through as first vital sign of In Strict Confidence. In the following interview by Astrid you can read about the news Dennis had to announce about the EP, the...