Sort by: Title


Add date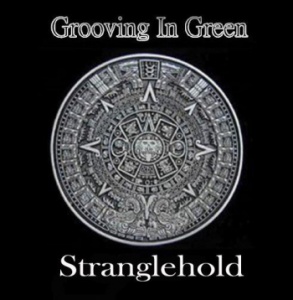 Interview With Pete Finnemore From Grooving In Green
2012-11-28 /
Emmanuel Munioz
/ Reads: 3959
After a successful time with Post Traumatic Stress album, Grooving In Green prepares the new album, Stranglehold, an album that shows the return to their particular sound Groove Goth. But what is coming? Well, we can listen a sampler version of a song named More News on Nothing, maybe the...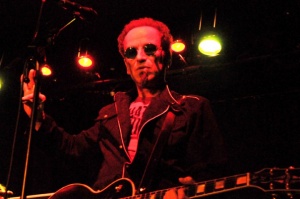 Interview with Bob Eisenstein (Victor Sierra)
2012-11-01 /
savetier
/ Reads: 3726
André Savetier: So, Bob, how was your concert in Luxemburg for the European Steampunk Convention (ESC)? Bob Eisenstein: A big event! Wonderful audience, and the organizers were so good people. It will remain as one of our best gigs in Europe. Savetier: How did it come that...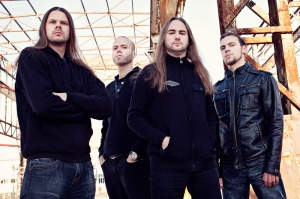 Interview with Devious
2012-10-01 /
morrigan
/ Reads: 3279
1. For those who haven't heard Wolfhagen yet, what is it all about? Can you describe in few words this release? Frank: We've written this little album in a short period of time, after the recruitment of new singer Dennis Lusseveld. He immediately proved his worth with some awesome...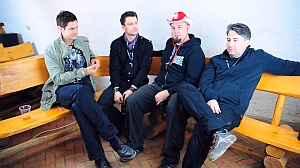 Interview with Diorama
2012-09-16 /
Ankara
/ Reads: 5530
Hello, Diorama. You are just straight after an amazing show. What are your impressions? Torben Wendt. Yes. Or maybe no. It depends! You know, it was a very-very long way to get here. We drove about nine and half hours. Three of...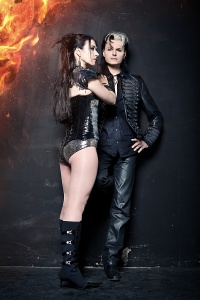 Interview with Lacrimosa
2012-09-13 /
morrigan
/ Reads: 12618
The lead vocalist of Lacrimosa, Tilo Wolff talks about their new album "Revolution" released a few days ago and about the forthcoming Tour: Revolution which is going to start on 23rd September 2012 in Poland. 1. Your autumn tour is going to be special: longer set list, concerts in...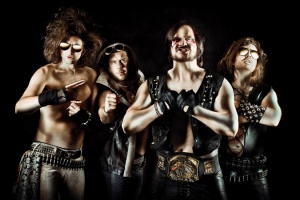 Interview with Kamikaze Kings
2012-08-22 /
morrigan
/ Reads: 3547
1. Your album "The Law" is going to be released in August. Can you give an interpretation of the title? What does 'The Law' refer to? Elmo Kamikaze: The title refers to the fact that Rock music is the law. Think about it! It is the only genre which...